Many investors can be a bit fearful of expanding their reach when it comes to making investments.
I've come across many people in New Zealand who say to me they don't like to invest outside of New Zealand.
Their reasons could be any of the following:
'I don't know what goes on in other countries.'
'I don't understand their politics.'
'Investing globally could put me badly off my feet.'
These reasons are completely understandable.
However, investing globally can actually give you more of an ability to secure and grow your wealth when it comes to picking better stocks.
How do New Zealand stocks compare with global stocks?
New Zealand is a small country with a population of around 5 million. If you look at the research gathered by Google Finance, New Zealand has a gross domestic product of US$204.9 billion.
Compare this with the United States, which is a larger and a more developed country. It has a gross domestic product of US$20.54 trillion.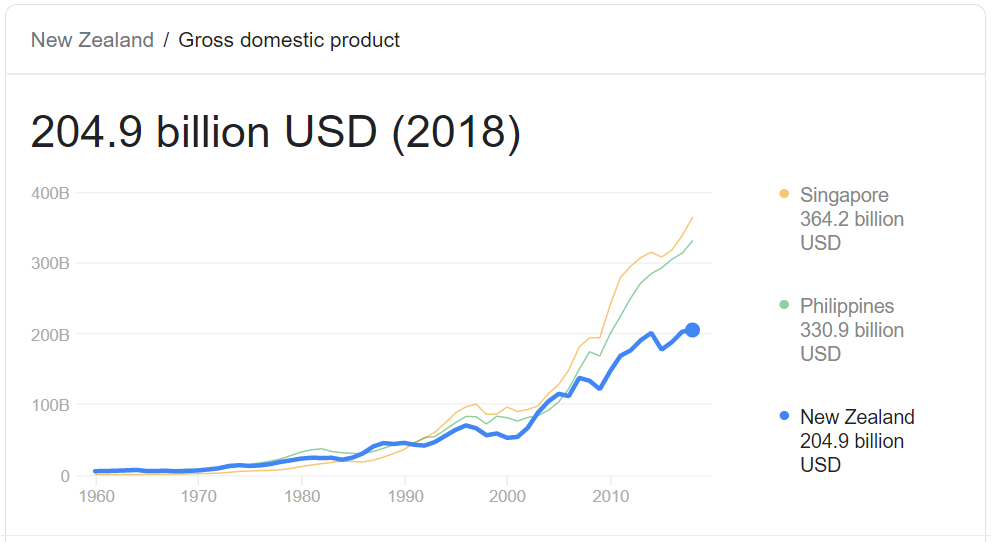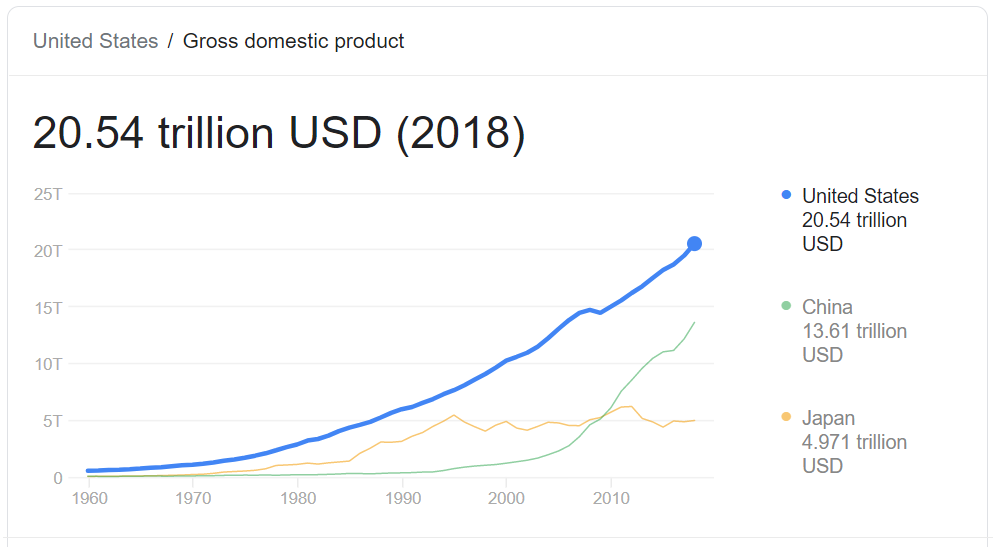 Gross domestic product measures the economic size of a country.
Therefore, the New Zealand economy is relatively small compared to the United States economy.
So, investing in stocks overseas could give your assets much better variety compared to investing locally. There are many more opportunities for you to extend the financial scope of your assets.
For instance, there are many American companies that you know all too well:
Microsoft [NASDQ:MSFT]
Facebook [NASDAQ:FB]
Apple [NASDAQ:AAPL]
Google [NASDAQ:GOOGL]
Amazon [NASDAQ:AMZN]
These American companies dominate the industries they are in.
Even though these stocks may appear to be overvalued and expensive, I just can't see them ever going away, and they will continue to grow.
You won't find companies like this on the New Zealand Stock Exchange. Even if a Kiwi company does get relatively big, it will be listed on a stock exchange overseas.
Xero [ASX:XRO] did just that. It listed on the Australian Securities Exchange. By doing this, Xero opened itself up to a wider network of investors to raise capital and to grow its business even further.
So, if you want a chance to secure some skyrocketing gains from small-cap companies, you might have to try investing abroad.
What inspired me to extend my investing network
My main background revolves around computer programming. But I'm a person who always likes a challenge. I like to progress further in life — whether it's by achieving my fitness goals or by growing my wealth.
I like to be the best of the best.
I have always looked up to Warren Buffett, the CEO of Berkshire Hathaway.
He has a net worth of over $80 billion. He is a very astute investor and is open-minded to some extent — but he probably hasn't even heard of some of the companies that are listed on the New Zealand Stock Exchange.
Warren Buffett tends to stick to stocks of large companies from the United States. Companies like Bank of America [NYSE:BAC] and Coca-Cola [NYSE:KO].
That's not to say there aren't any good opportunities in New Zealand. It's more about the fact that the market size is just far too small and it's not worth looking into.
For instance, if you look at the NZX 50 — which is an index tracking the performance of 50 large companies in New Zealand — you will see that it has a total market capitalisation of around NZ$170.0 billion.
When you look at the S&P 500 — which is an index tracking the performance of 500 large companies in the United States — you will see that it has a market capitalisation of around US$30 trillion.
When you compare the S&P 500 against the NZX 50, the contrast is clear. It is quite unrealistic for an individual investor to have a net worth of over US$80 billion just by investing in New Zealand stocks alone.
This comes back to my point. I'm always looking for opportunities to progress further. I'm willing to take on challenges.
There is a quote that I love to go by: 'If it doesn't challenge you, it doesn't change you.'
It's the same with anything in life in general. Always be willing to go that extra little bit further. Always be willing to take the bull by the horns.
Regards,
Alistair Bilkey
Analyst, Wealth Morning
PS: Looking for exciting new opportunities beyond the radar? We have a range of global tech recommendations in our Lifetime Wealth Investor Premium Research — and we're adding more cutting-edge insights every month. As the world recovers from Covid, tech will be a game changer. There's never been a better time to study these opportunities for yourself and jump on board.
(Disclaimer: this material is provided for example purposes only. It should not be construed as investment advice. The opinions expressed are the personal views and experience of the author, and no recommendation is made.)