[ Your Live Investment Resource for Stocks and Property ]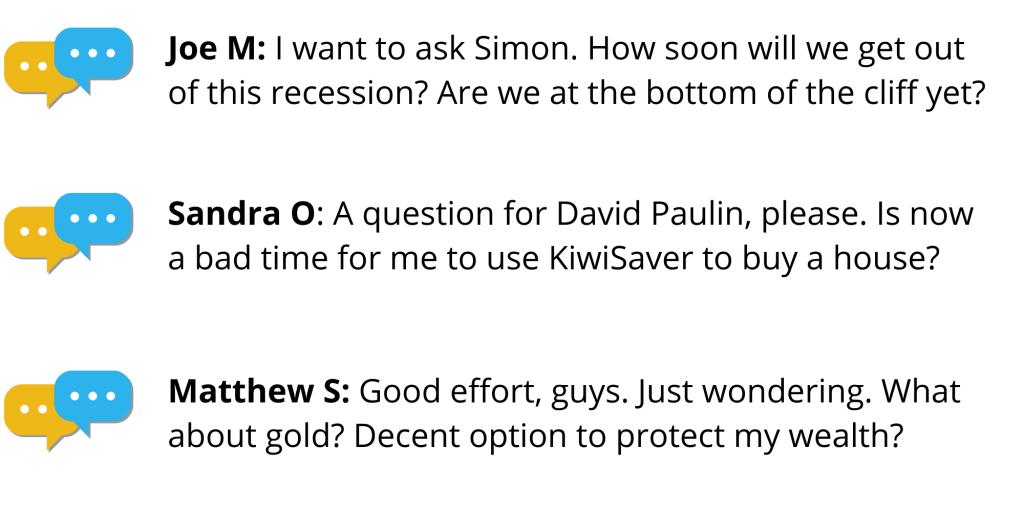 [Disclaimer: All questions submitted will be answered generally. No personalised financial advice will be provided.]
Join our exclusive radio show and get our newsletter delivered to your inbox, absolutely free…
Have a financial question you want answered? Need to protect and grow your assets? Want a fresh direction in your investment journey?
We're here to guide you every step of the way.
Wealth Morning is our free weekly newsletter. And Wealth Talk is our exclusive podcast radio show, featuring our diverse panel of experts, exploring the most critical trends right now in stocks and property. We broadcast live from the safe haven of Auckland, New Zealand, reaching a global audience — giving you the chance to tune in, listen, and contribute to an exciting discussion that may make the biggest difference to your wealth.
The Wealth Morning Newsletter
By subscribing, you'll gain access to our full roster of analysts and investment experts from around the world. Each researcher is dedicated to offering you urgent and useful ideas that could help you improve your finances.
We offer something different from what you'll hear in the mainstream. Our approach is to be skeptical of the mainstream press – we look at the market in a contrarian way. We're committed to deliver you the best and most reliable ideas, even if it means going against the grain.
To the curious investor, we suggest that the world of money isn't always how it seems. We'll go beyond surface-level analysis and dig deeper for the life-changing opportunities and threats that we think could make a significant difference in your portfolio.
Edited by Simon Angelo, with contributions from our worldwide network of investment experts, Wealth Morning isn't afraid to tell it like it is. From calling politicians out on the big issues, to taking the mighty housing industry on single-handedly, Wealth Morning exists to cut through the hype and help you make sense of the stories that could REALLY make a difference to your wealth.
Simon Angelo is the lead Editor at Wealth Morning. He'll cover share market developments, company announcements and economic events that may affect your wealth. He'll take anyone to task — banks, governments, big business — if they think someone is trying to pull a fast one with your money.
Whether you agree with Simon and the rest of the Wealth Morning team or not, you'll find their common-sense, thought-provoking arguments well worth a read — and you'll soon realise why Wealth Morning is starting to make waves in the financial world.
But don't take our word for it — start your Wealth Morning adventure today…
Wealth Morning is 100% free and delivered to your inbox every week.
[ Your Live Investment Resource for Stocks and Property ]
Join our exclusive radio show and get our newsletter delivered to your inbox, absolutely free…