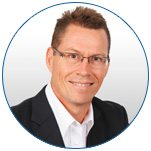 Vern Gowdie
Total 8 Posts
The market calm of early 2019 is only a temporary lull in the market's corrective process. Luring the unsuspecting into believing the worst is over.
China, the global growth engine of the past decade, is slowing…under the weight of debt, trade war and that other indisputable force…
'Should I stay or go?' Versions of this question have been asked of me more times than I can remember in the past few weeks.
The future definitely ain't going to be what it used to be. Therein lies the danger with extrapolating trends. We fall into the 'recentism' trap.
Don't you just love the way fancy terms are used these days to cover up the real intent…The 'fancy term' that's been getting plenty of attention at the Banking Royal Commission is…Vertical integration.
The Fed must surely realise the 'low for longer' strategy has painted them into a corner…damned if they do and damned if they don't.
In 2014, I adapted the story There Was an Old Lady Who Swallowed a Fly, to describe the absurdity of the Fed's actions in handling crises of their making.
We're locked into a spiral of more spending, more taxes and more debt. Governments on all continents are caught in this downdraft to financial ruin.