Quantum Wealth Summary
Video games aren't just for kids anymore. Gaming now generates more revenue than the movie and music industries combined.
One video-game company is planning a big move soon — which could potentially determine the next chapter of its growth story.
In anticipation, the stock price has climbed over 18% this year. Could there be more upside to come?
As a bonus: we also reveal our Weekly Top 5 Quantum Trends. These are the most impactful global opportunities that we are currently watching this week.
---
Nostalgia is a powerful thing, isn't it?
I grew up in the '80s and '90s.
I may very well be the last generation to remember what it was like to live in an analogue world. Before the economy made the transition to digital.
So, what was the first sign that things were slowly changing at home?
Well, the easy availability of video games.
I started on the Micro Genius console, which was popular in Malaysia at the time.
Every kid seemed to have one.
The Micro Genius was a Taiwanese-made clone of the more famous Japanese Nintendo Famicom. The console was simple enough to operate. You just connected the audio-visual cables to your television. Then you inserted a 60-pin cartridge game. And you were ready to play.
My favourite titles?
Super Mario and Contra.
They were side-scrolling games. Strictly 2D — two-dimensional.
You could only move from left to right. Incredibly basic. Yet the simplicity of the gameplay loop was engaging enough to keep the family entertained.
Easy to pick up. Hard to put down.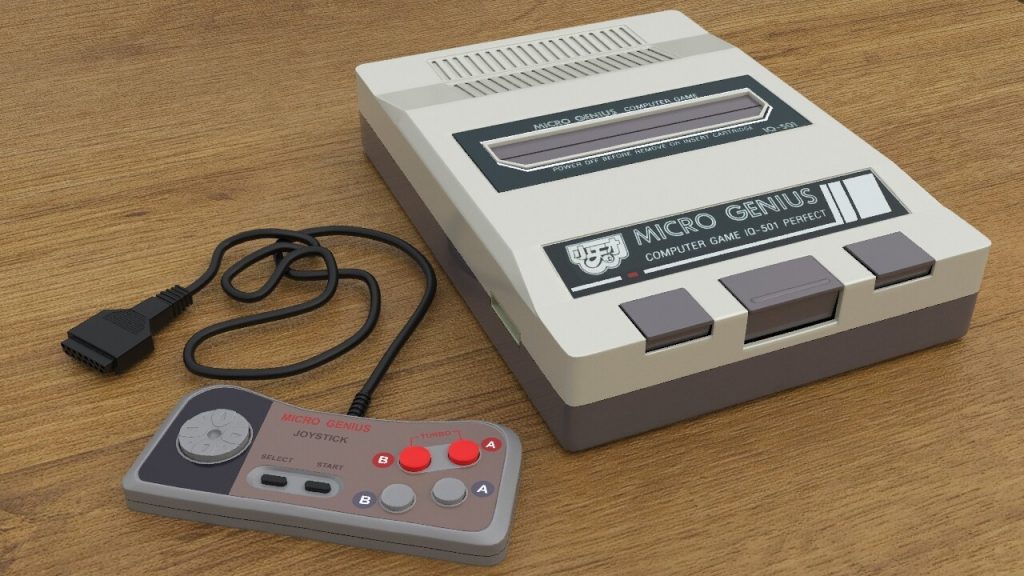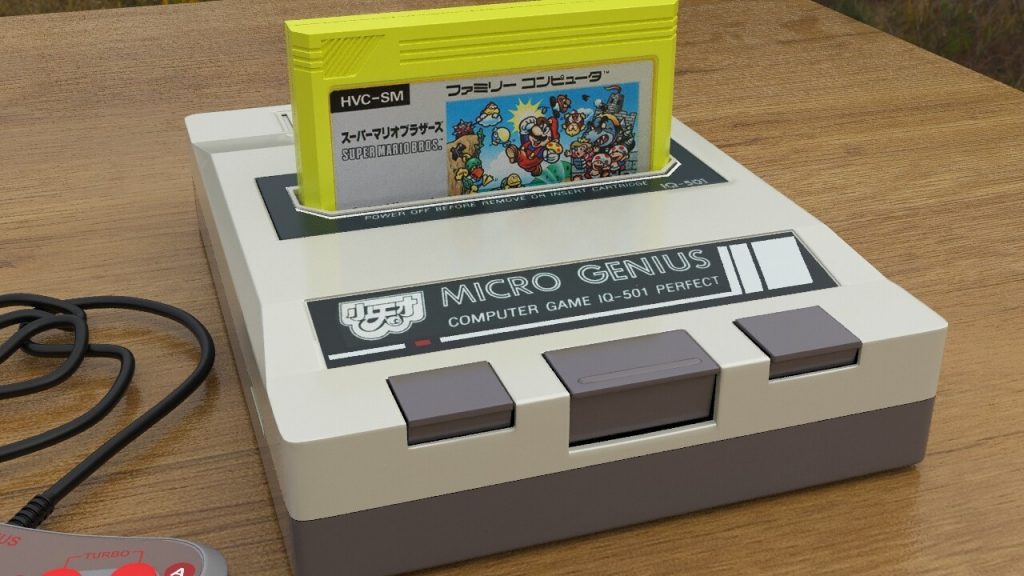 Source: ArtStation
Now, fast-forward to 2022.
So much has changed.
Today's games are much more sophisticated. They now have budgets rivalling Hollywood — with elaborate storytelling and cutting-edge 3D environments.
For example, do you want to be an ancient Medjay policeman in Egypt ? Climbing pyramids? Investigating tombs? Riding chariots?
Or…do you want to be a modern-day Green Beret soldier in Bolivia? Playing cat-and-mouse with narco terrorists? Driving through mountain passes at high speed? Blowing up cocaine shipments?
Or…do you want to be a contemporary city planner in Middle America? Zoning and building infrastructure? Improving the happiness of your citizens? Creating the ultimate urban utopia?
Yes, absolutely, you can do all this and more.
From fantasy to sci-fi, from puzzles to simulations — there's quite literally a genre for everyone.
You can play on consoles. Computers. Tablets. Smartphones.
It's all seamless and accessible.
Clearly, gaming is no longer just for kids anymore. In fact, the demographic is much more diverse than it used to be.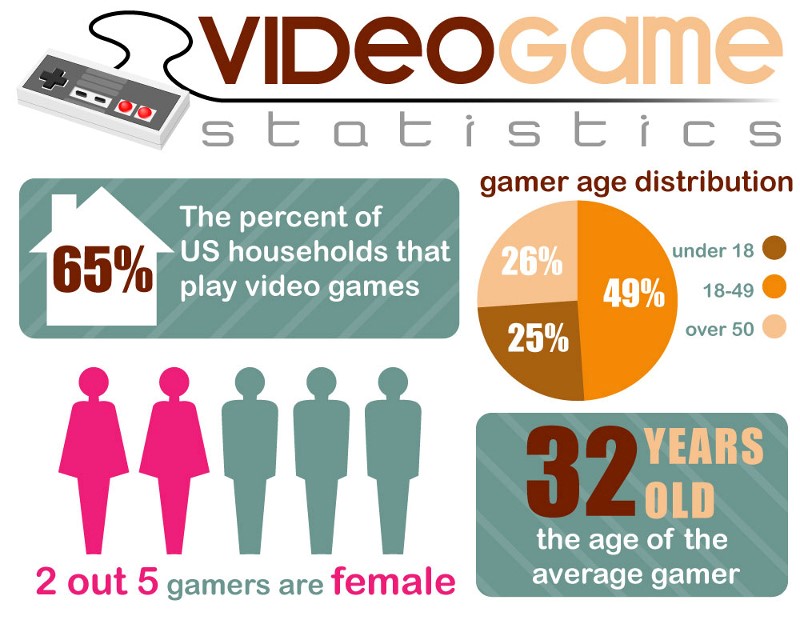 Source: Brandon Gaille
There's no hiding it: video games are big business.
In terms of revenue, gaming is now larger than the movie and music industries combined.
Gaming has truly become a global behemoth.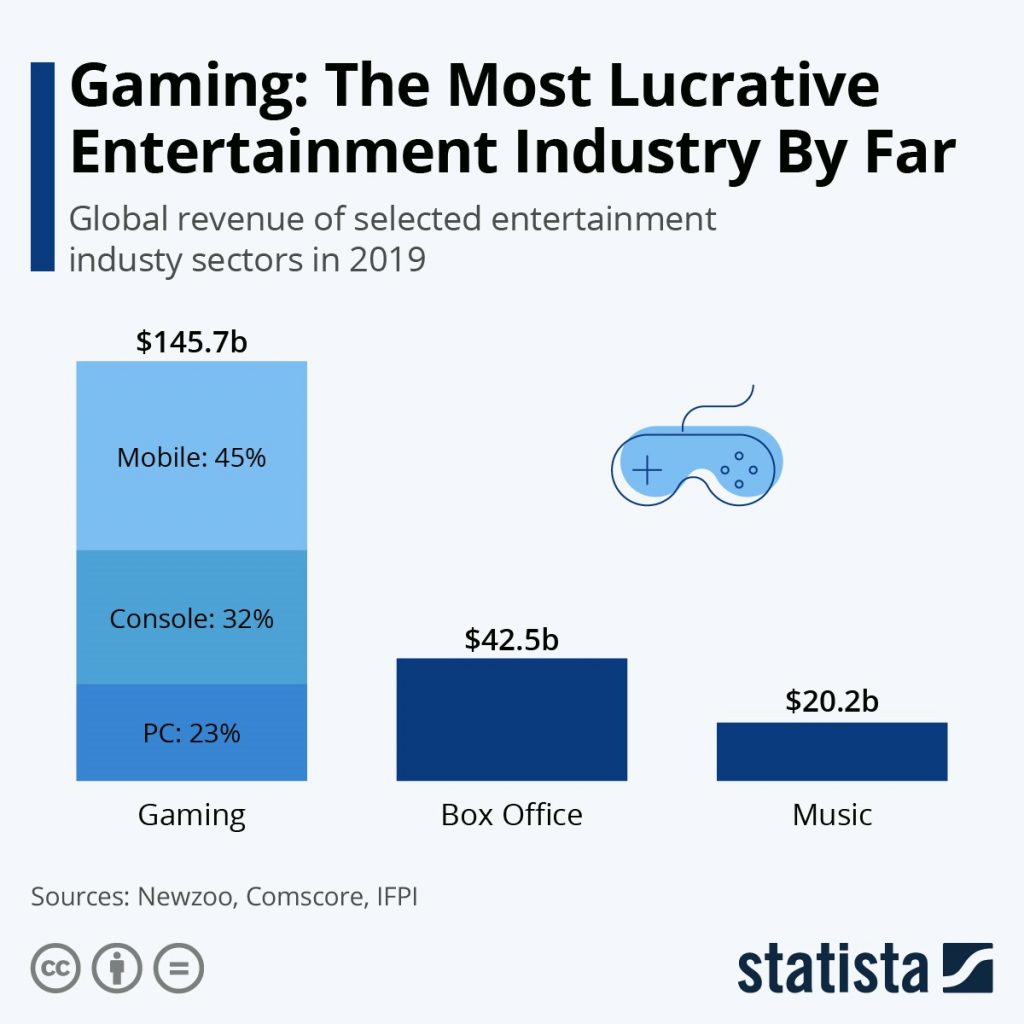 Source: Statista
In 2022, analysts are estimating that gaming revenue will reach a new milestone: over $200 billion. This will be driven by consumer spending from over 3 billion gamers worldwide.
Indeed, digital entertainment has never been more popular.
Right now, one video-game company has a dominant presence in this industry. Potentially, it's making a big move soon. And this could determine the next chapter of its growth story.
There's both risk and opportunity here.
In anticipation, the Company's stock price has climbed over 18% this year. This has happened in spite of fierce headwinds from economic pessimism.
So, could there be more upside to come?

Get started and receive your first Quantum Wealth Report today: