I've been getting asked a question lately.
'Why, as an investment research house, is Wealth Morning running a petition on the housing crisis?'
Our bread and butter are equities. Stocks and shares. Analysing companies, providing research, managing wholesale money, and finding global opportunities beyond the radar.
But, as practitioners of detailed market and business analysis, we see a clear case of market failure here in New Zealand. So much so, it is crowding out more productive forms of investment, hampering economic growth, and leading to some of the worst rates of homelessness in the developed world.
So we wanted to give something back. And try to find, in our view, what may be the best solution to begin resolving the problem.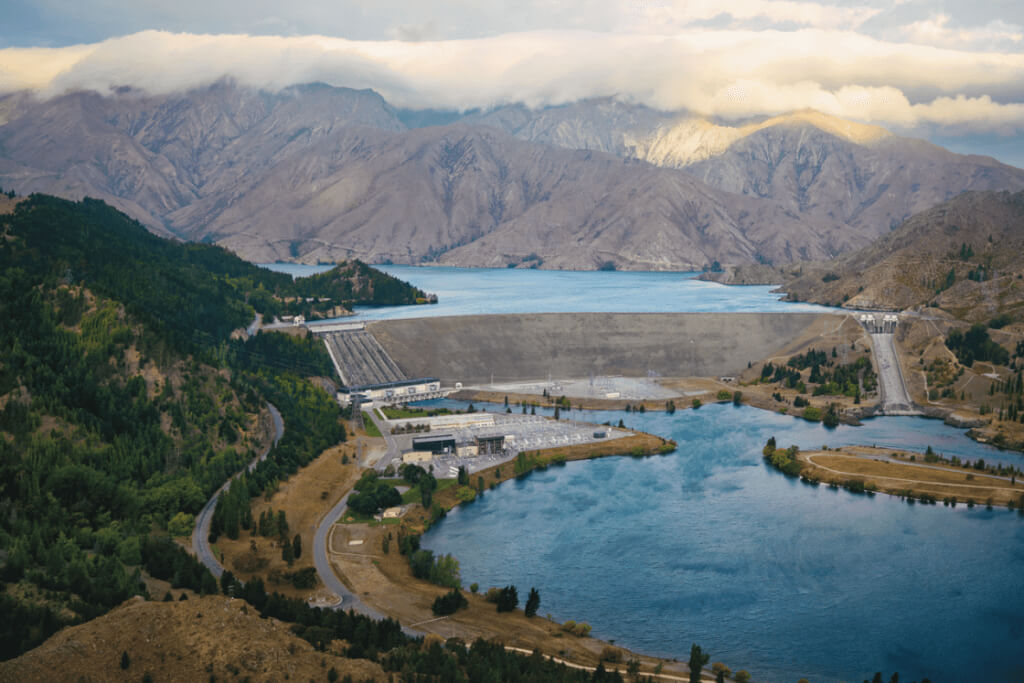 The floating of New Zealand's electricity companies some years back has been a success. New Zealanders now enjoy some of the lowest annual power bills in the developed world. Local investors have enjoyed capital growth and dividend income from buying the shares. Could a similar approach work for housing?
Source: Treasury
The nub of the problem
Imagine, for a moment, there was a shortage of cafés in your city. Such was the demand for coffee, each of them could charge around $15 a cup.
Now, the logical thing would be for new operators to enter the market and come and take away some of those 'supernormal' profits.
Eventually, equilibrium would be reached. And you'd probably see coffees more around the $5 mark.
This is the effect of perfect competition — or at least something closer to it.
But now imagine that there is actually not a lot of space left to accommodate new cafés. The cafés are owned by wealthier people who have often borrowed large amounts of money. The interest on that money can be deducted from their income, providing them a tax advantage.
Meanwhile, the council decides to introduce a raft of new rules. Cafés must have heat pumps to certain standards. Regular checks. And so on.
Soon the price of a coffee will creep up to $20.
Well, you see how a system may be broken. And create a clear case of market failure.
While generally governments are best to stay out of private markets, this is not the case with market failure. The job of a government is to address market failure.
Tinkering with the machine
So far, we've seen a raft of measures being added or considered. But tinkering with rules, regulations, and taxes may not help much. As it doesn't actually add any competition to the market to try and reduce the equilibrium price.
Will a capital gains tax make housing more affordable?
No, there is little evidence for that. Anecdotally, slap investors with capital gains on property and they will likely be inclined to hold the property longer. Why sell when you get taxed at that point?
Will making life more difficult for landlords make housing more affordable?
No, a few marginal landlords may get out. But most landlords are fairly committed to the business. And will look at screening tenants more carefully, trying to recover increased costs with higher rents when they can.
Of course, many landlords hold property for a variety of reasons beyond investment. Including having backup accommodation in another place.
Will LVR and/or debt to income restrictions slow the housing market?
Not much. It will put a ceiling on what people can borrow and hence some sort of ceiling on how far prices may rise. But when you have shortages, other ways to find the money emerge. Such as wealthier families sponsoring their children into property. Or the use of equity in a family home being used to support rental investments.
And don't forget, we have an immigration system dedicated to finding wealthier and smarter people than the general population. A good idea when you have an ageing population. But not when a sparse property market then faces waves of foreign cash.
So what is the best solution?
Price is based on supply and demand. Both the price to rent a home and buy one.
Failure in a market means supply does not meet demand.
The best way to achieve a lower equilibrium price is to ramp up supply.
Unfortunately, it is very expensive to build homes in New Zealand. Unlike other countries, there is no scaled homebuilding industry. And only one listed homebuilder on the NZX — Fletcher Building [NZX:FBU] — which is more focused on construction in other sectors of the market.
The government's KiwiBuild programme very quickly discovered how difficult (and costly) it is to build homes in this country. They couldn't build enough. They were still relatively expensive. And do you really want to buy a government-branded home, in any case?
By definition, you need public and private to work together.
You need the government to smooth the way by working on infrastructure, land unlocking, local body deregulation, skilled migration in the building sector, and tax incentive for construction.
Basically, the sort of effort they made with the Christchurch earthquake rebuild. And the mass building programme following the Second World War — which even involved kitset homes shipped in from Austria.
You then need a private company that wants to deliver investment returns to shareholders to build the homes. Grow their capital. And generate a decent dividend yield for investors.
In this way, a partial float of a government-spearheaded housing corporation — as with the 49% float of the electricity companies several years ago — could work.
Those power companies are now significantly larger since their floats. While power prices have come down. And New Zealanders enjoy some of the lowest electricity prices in the developed world.
The best place to start is probably not homes for sale
Most people start renting.
We need more affordable rentals. Loads more. Then people can actually have a reasonable shot at saving a deposit and starting on the home ownership ladder.
A flood of new, warm, quality affordable rentals would change the market. Rents would fall. Investors could buy into the company that owns the rental units on the NZX.
Meanwhile, many landlords who hoard housing would find they cannot compete. Their homes are older. Their rents more expensive. They must lower rents to fill them.
For many, it will be easier to release the homes back onto the market. Lowering home prices. And allowing more first home buyers to move, in time, from renting to owning.
Such a model is already working in Europe.
There is a company we monitor that provides more than 400,000 medium density rentals to people across Germany, Austria, and Sweden.
Investors in this company have enjoyed dividends of over 3% p.a. And capital growth of around 250% over the past 5 years.
So we've put this research together in a plan. One that is bold but very doable. I encourage you to check that out and sign our petition at this website 👉 TheKiwiDream.nz
Action starts with ideas!
Regards,
Simon Angelo
Editor, Wealth Morning
(This article is general in nature and should not be construed as any financial or investment advice. To obtain guidance for your specific situation, please seek independent financial advice.)