Are you a fan of The Lord of the Rings? Have you read the books? Watched the movies?
If you have, you already know what a palantir is.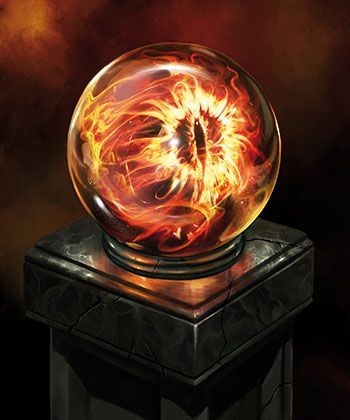 Source: Pinterest
A palantir is, quite literally, a crystal ball. It's an all-seeing eye that allows the characters in Middle Earth to communicate and spy on each other across vast distances. It is considered both powerful and dangerous — which is why it plays such a critical role in the story.
In a case of life imitating art, American billionaire Peter Thiel was inspired by The Lord of the Rings to name his company Palantir Technologies Inc [NYSE:PLTR]. Its focus? Big-data analytics.
The work that Palantir has done has been shrouded in secrecy for 17 years — but on 30 September, the company finally stepped out of the shadows. It went public on the New York Stock Exchange. Its current valuation is just over $16 billion.
Like its literary namesake, Palantir has been the subject of both fascination and controversy. Certain details behind the curtain will forever remain a mystery. But here are the declassified bits, cleared for public consumption.
Who is Peter Thiel?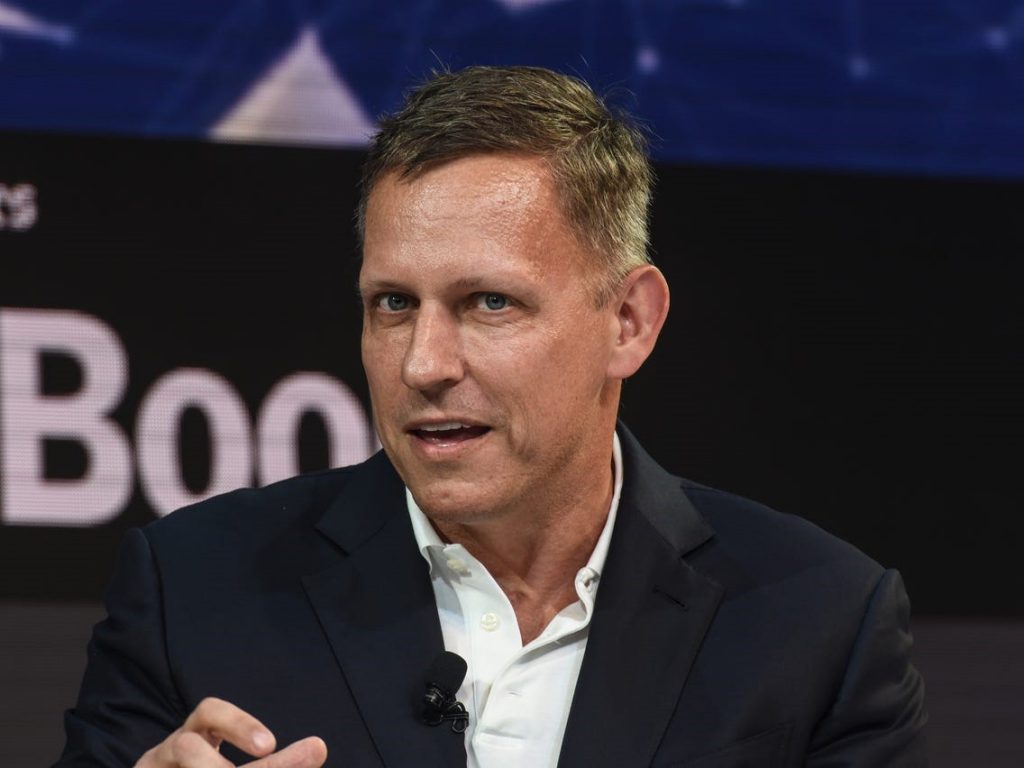 Source: Business Insider
Peter Thiel is a venture capitalist. A tech titan with the Midas touch.
He's been the key financier behind two of the most powerful companies in America — PayPal [NASDAQ:PYPL] and Facebook [NASDAQ:FB]. Thiel was also an early backer of Kiwi company Xero [ASX:XRO].
A dual citizen of the United States and New Zealand, Thiel had something of a nomadic upbringing. He was born in Germany and spent long stretches in Africa, thanks to his father's work with various mining companies.
Constantly moving from place to place, Thiel never had the chance to be rooted in one community for very long.
Because of this restless childhood, two things came to define Thiel's personality:
A fierce focus on individuality, which led him to embrace libertarian ideas.
A keen love for fantasy and science fiction, which reportedly inspired him to read The Lord of the Rings over 10 times.
At Stanford University, Thiel studied philosophy and law, and his political outlook took shape. Ayn Rand was an influence. So was Ronald Reagan. Thiel developed his own unconventional viewpoint on life. He rejected traditional social rules, searching for something more transcendent.
The birth of the internet age gave Thiel the opportunity to combine his libertarian passion with digital entrepreneurship.
What does Palantir do?
Peter Thiel's success with PayPal and Facebook is pretty well-documented. Just watch The Social Network film. You'll see what a pivotal role he's played in the emergence of social media.
What's lesser known is Thiel's success in creating one of the most extensive surveillance tech known to mankind. Initially funded with help from the CIA, Palantir has been adopted widely by intelligence agencies, as well as military and law enforcement.

Source: Wikimedia Commons
Palantir has formidable data-mining and predictive-analysis capabilities. It has done everything from intercepting insurgents in Iraq to disrupting corporate fraudsters on Wall Street. If the rumours are to believed, it was even responsible for helping American spies find, fix, and finish Osama bin Laden.
This isn't science fiction. This is science reality. The Guardian newspaper sums it up:
'Palantir watches everything you do and predicts what you will do next in order to stop it.'
Of course, the irony here is impossible to ignore. Peter Thiel is a libertarian fiercely protective of his own personal privacy, yet he has created a Big Brother system that is far-reaching and pervasive.
Thiel himself sees no contradiction in this approach:
'It was a mission-oriented company. I defined the problem as needing to reduce terrorism while preserving civil liberties.'
Is a Palantir a credible investment?
The company is heavy in mythology but surprisingly light in profit. Its prospectus, released on August 25 2020, warns of the following risk factors:
– We have incurred losses each year since our inception, we expect our operating expenses to increase, and we may not become profitable in the future.           

– We may not be able to sustain our revenue growth rate in the future.

– Our sales efforts involve considerable time and expense and our sales cycle is often long and unpredictable.
Even by lofty Silicon Valley standards, Palantir is an exceptionally speculative investment. The company reportedly lost almost $580 million in 2019. And it is still on track to lose money in 2020.
Palantir has expressed a desire to expand beyond its government contracts — but its future outlook remains murky and uncertain. This is certainly not an investment for the faint of heart.
I am intrigued by spy technology, and I will continue to watch Palantir with a great deal of interest, even if most of the details of its operation will continue to remain hidden away from the public eye.
Regards,
John Ling
Analyst, Wealth Morning
PS: Are you looking for tech opportunities that provide value, growth, and income? We have a range of exceptional global ideas in our Lifetime Wealth Investor Premium Research. There's never been a better time to get started with our expert analysis.
Important disclosures:
John Ling owns shares in Palantir Technologies Inc [NYSE:PLTR].