People often ask me why houses are so expensive in New Zealand. It is true; by any conventional measure of affordability, they seem overpriced. Especially in Auckland.
But then I reflect on what we paid for our apartment in Europe. Sure, it was about 140sqm and overlooked the English Channel. But it was still a flat.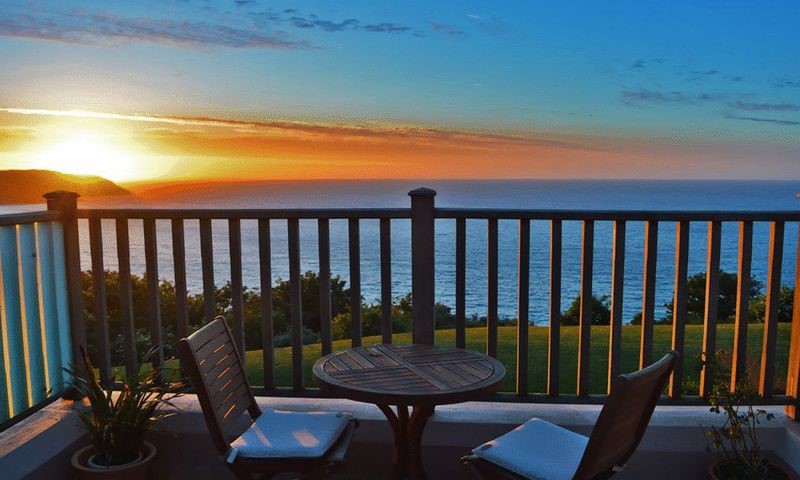 Source: Author photo
Two flights of stairs to get the groceries up. The only readily accessible outdoor space, the balcony.
This cost about the same as a home with a yard on the North Shore at the time.
One of the reasons houses are so expensive in New Zealand is due to their size and spread. Most of the population here live in detached houses.
Compare this with more densely populated Europe. Most people live in flats:
| | | | | | | |
| --- | --- | --- | --- | --- | --- | --- |
| Country | Detached houses | Semi-detached or terraced houses | Flats | Owning | Renting | Free accommodation |
| Germany | 23% | 13% | 62% | 46% | 52% | 3% |
| Spain | 16% | 19% | 66% | 83% | 11% | 7% |
| France | 39% | 20% | 41% | 58% | 38% | 4% |
| Italy | 22% | 19% | 53% | 72% | 19% | 10% |
| Sweden | 42% | 7% | 51% | 62% | 38% | — |
| Switzerland | 25% | 14% | 58% | 37% | 60% | — |
Source: Wikipedia
This figures. I spent much of my holidays driving around the Continent. On the outskirts of most cities are row upon row of apartment blocks. It comes as a surprise, especially in Italy. This is not the Italy of postcards or travel magazines.
But it is where most Italians live. Only a few can afford the larger villas or houses. In more exclusive neighbourhoods, picturesque villages or further out in the countryside.
The New Zealand housing crisis
We're at a crossroads in this country. Either we decide on a population policy and work on maintaining — and making affordable — the current density. Or we start preparing to live on top of each other.
Personally, I'd prefer the former choice. Keep pushing the population out, and you won't have New Zealand. You'll have somewhere just like anywhere else.
But there could be something in more large-scale construction of rental housing. Given there are shortages and pressures on rentals here. As well as existing homes.
Take a look at the owning v. renting numbers in Germany and Switzerland. More than half the population rent.
As home ownership numbers fall in New Zealand, better rental housing could be part of the affordability key.
It works like this:
Your first home is an affordable rental that doesn't sap all your income.
You can more easily get your deposit together.
You can move toward the Kiwi dream.
But, right now, first-home buyers are competing with rental investors. And the government is slowly and surely adding landlord compliance and cost. Which works to increase rents.
It was hunting the financial markets for bargains in the recent dip that I come across a housing solution in Europe.
Vonovia SE [ETR:VNA] is one of the world's largest owners of rental apartments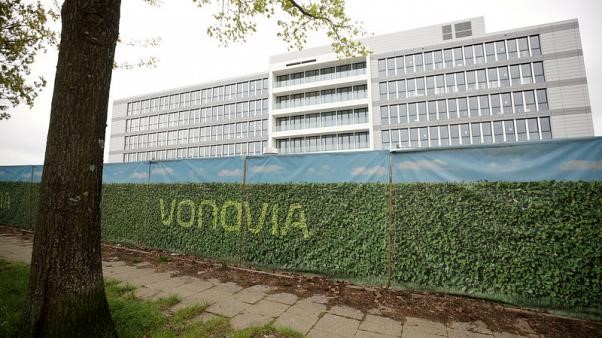 Source: Euro News. Vonovia — 'Europe's landlord'
Vonovia is also among the largest listed companies in Europe, with a market cap of more than €32b.
The company has over 400,000 units across Germany, Austria, and Sweden. That would represent nearly a quarter of the entire housing stock in New Zealand.
Its size and scale has helped make Germany an affordable place to rent. The average monthly rental in Germany is around €679 ($1,200) for a 100sqm property.
Vonovia's major shareholders include BlackRock (7.5%) and the Norwegian central bank, Norges Bank (6.6%). The majority of other investors are pension funds, sovereign wealth funds, international asset managers, and other long-term investors.
Last financial year, the company achieved a return on capital of just under 6%. And has managed to grow its revenue some 35% over the past 5 years.
Source: Google
Had you purchased the stock on March at the 'coronavirus special' price of around €37 and held until August, you could have made around a 57% return. Before dividends.
It is interesting to note that although Vonovia's stock price was sold down during the pandemic, it quickly recovered when the company noticed that COVID-19 would have little impact on revenue.
In May, the company said its forecasts for 2020 earnings remain unchanged despite the pandemic rocking the global economy.
It only reduced guidance for rental growth by 20 basis points (0.2%) due to COVID-19 as a result of 'delayed completion of some investment projects.'
Only 1% of Vonovia's tenants contacted the company with concerns about paying rent on time due to the economic impact of COVID-19. And CEO Rolf Buch said they found 'an amicable and pragmatic solution' [in those cases]. So the financial impact on the company is 'immaterial'.
This demonstrates an important feature of housing investment. Demand for housing is inelastic. Whether you have pandemic or war, people still need a roof over their head. And it will be the very last thing they stop paying for.
A solution for New Zealand
We need a Vonovia-style solution in this country. Where we can run quality rental property with proper scale and management. Receive reasonable returns. And provide affordable housing. Ideally listed on the NZX.
Now, this would be a better solution than KiwiBuild. A horse that was broken before it even ran.
This could make for a better investment opportunity — a rental housing provider 51% owned by the government. Initially. With the balance floated on the share market.
Instead, we now have 'Mum and Pop' landlords working inefficiently. At war with the government. Trying to eke out measly yields while absorbing a raft of compliance costs. Without any real scale. This makes no sense unless you've been in the market for years.
Could you find better opportunities on the public markets?
This is exactly what we look for in our Premium Research. In fact, we have several property companies like Vonovia under analysis. That could be ready to provide growth and income.
Check out our current portfolio here.
Regards,
Simon Angelo
Editor, Wealth Morning
(This article is general in nature and should not be construed as any financial or investment advice. To obtain advice for your specific situation, please consult an Authorised Financial Adviser.)