Do you remember leaving home for the first time? That wonderful mix of euphoria and anticipation. Freedom to live your own life.
For me, it was a move from Taranaki to Auckland at the age of 18. From various enterprises, I'd saved enough money for my first year at university. Enough to support myself. And buy a sky-blue VW Beetle.
Then, after about a year, the realities of life kick in. The constant need to earn. To provide food, clothing, petrol, beer and movies. The ever-rising cost of shelter. And you learn that, in the big city, you have to keep moving smartly.
The Brexit ultimatum
I suspect this is how things will be for Brexit Britain. A market I worked (and invested in) before the key Brexit vote back in 2016.
There is the euphoria now of the Conservatives winning the largest victory since Margaret Thatcher's 1987 landslide.
This time, it only took 3 words to sway nearly 60% of the British voting public: 'Get Brexit Done.'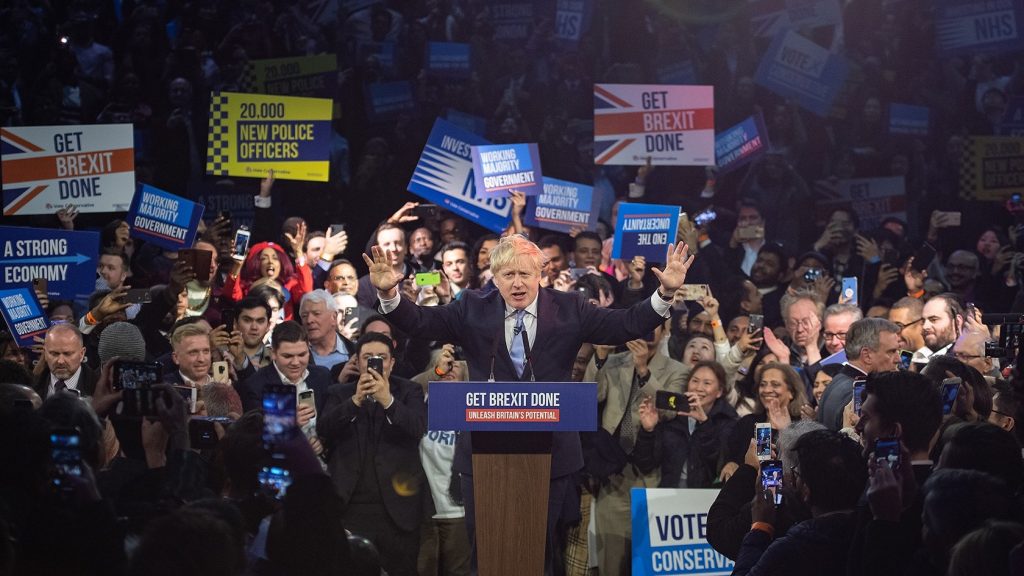 And we can likely look forward to a Santa Rally in the pound and British stocks. Fantastic news for our Lifetime Wealth Investors, where recommended UK positions are already up as much as 25-30%.
But where to now? Will the FTSE and pound continue their running streak? Can BoJo unleash Britain's potential as promised? Or is this senile old fog-land about to find out what life is really like outside the world's second-largest consumer market — the glorious but crumbling EU?
Let's take a look.
The reality of Brexit going forward
First, the dog is off the leash. Much of the uncertainty, lack of confidence, and worry over Brexit has been cut loose. Uncertainty is no friend of any market. And we could now be in for a much-awaited run.
One super-rich European family responded immediately. Snapping up luxury digs in central London for £65m. Signing on the dotted line as soon as they knew of the historic Conservative victory.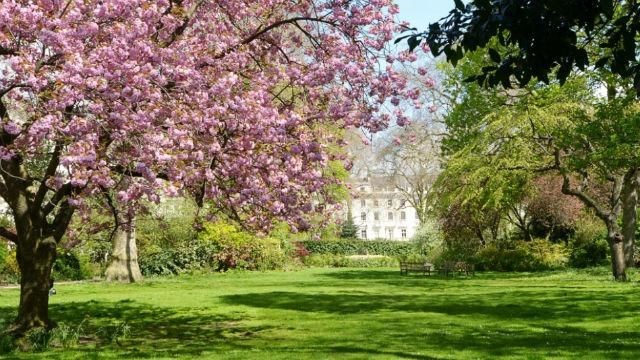 Second, we are now on track for BoJo's Brexit deal. For the UK to leave the EU on the 31st of January.
But there are 5 key factors that could make or break the UK's fortunes through this process:
1) 2020 deadline
Can BoJo negotiate a 'no-tariffs, no-quotas' trade deal by the end of 2020 with the EU? Macron told reporters, 'If Boris Johnson wants a very ambitious trade deal, there has to be very ambitious regulatory convergence'. To which he added in English, 'Be my guest.'
2) Separatism within the UK
The Scottish National Party won 48 of Scotland's 59 seats. Nicola Sturgeon has used the opportunity to demand another referendum on independence:
'You cannot hold Scotland in the union against its will … If the United Kingdom is to continue it can only be by consent. And if Boris Johnson is confident in the case for the union then he should be confident enough to make that case and allow people to decide.'
Moves toward independence in Scotland may also encourage separatists in Northern Ireland.
Yet, the reality is that both Scotland and Northern Ireland are poorer than England by GVA per capita (Gross Value Added). Under this measure, the entire country of Scotland has an economy roughly a third the size of London. Without North Sea oil, it would also be smaller again.
So while devolution of the Union could rock the markets, experience shows that when push comes to shove – people tend to vote with their pocketbooks. And it only makes sense for richer states to separate themselves off.
In the 2014 referendum on Scottish independence, 55.3% of voters said 'no'.
3) Diplomatic hurdles
The much-touted promise of a free-trading Britain will not happen overnight. It will come up against other interests. Free-trade agreements take a long time. And a UK-US agreement may not proceed so rapidly with Trump distracted by impeachment.
4) Public morale
There is much work to do on rebuilding British confidence. Although the British spirit does seem to come to the fore in moments of crisis, there remain problems with welfare dependence, weak manufacturing, low rates of investment, stagnant growth, and a gaping regional wealth gap.
5) Divide between rich and poor
And that wealth gap will continue to pose risks. Any repositioning of Britain as a 'Singapore-on-Thames' will see the gains flow up the Thames to London. Although London had the most to lose from Brexit (and voted resoundingly against it), ironically, it also has the most to gain as the hub of a new and open UK.

For the Conservatives to retain support in the North and beyond, the government will need to ensure that new growth spreads beyond London.
My own view on Brexit is this…
Un-invested journalists and financial pundits will continue to decry any Brexit outcome as pulling down UK GDP growth by 3.5% or more.
Fearful markets will allow the FTSE and pound some short-run upswing but remain soft on UK assets.
This is then a question of risk.
If you believe BoJo and his team can 'unleash Britain's potential' as promised — and a range of fiscal and de-regulatory measures can reignite the economy — it is time to buy up for the long-run payoff.
But if you think BoJo's walking on air and will fail to deliver, it could also be a time to take some profits. Especially if you need the money.
What am I going to do? Subscribe to this week's Lifetime Wealth Investor newsletter, and I will explain all on Wednesday.
Regards,
Simon Angelo
Editor, WealthMorning.com