Monthly, we update our wholesale investors on what's happening in the market. Running what's probably the only late-night trading desk from New Zealand, we're well-positioned to feel the pulse of the market's direction.
Last month, we discussed potential recovery following the Jackson Hole meeting.
It has been a good time to invest, with some value on the table.
Yet September has been darker than expected. A new 'higher for longer' message on interest rates has emerged. Coupled with climbing oil prices, this has seen 10-year Treasury yields hit their highest rate in 15 years.
If you've been reading me or John for any length of time, you'll know we're into buying when it's darkest. That takes mental courage. And the ability to withstand pain in the short-term. But hopefully for not too long!
September has presented more opportunities for potential value across the long run.
One specific opportunity that our account holders will have seen added is REITs (Real Estate Investment Trusts).
Their share prices have struggled against high interest-rate fear.
Has that fear been overdone?
We've bet for the long run that it has.
Because most of the REITs we target have some key characteristics:
Prudent hedging in place.
Indications of rent growth.
The price-of-debt outlook is now vital to their direction. And that depends on where the market is heading next.
In case you missed it, I looked at this darkening September market in more detail on Friday.
Managed Account performance*
For the month of September 2023, we were down 3.85% across the composite portfolio (total aggregate return across all portfolios following the strategy).
Our MSCI EAFE benchmark was down 3.59%.
This brings our return for the 8 months of this year to date (1 January to 30 September, 2023) to 8.15%.
Our average annualised return since inception is 14.51% p.a.
Please see our performance chart for more details.
What comes next?
We're sure in for an interesting month with October.
History suggests it is usually more positive. Though it is also a month prone to crashes.
The Crash of 1929 and Black Monday 1987 all happened during October.
But this is superstitious. Our plan is to continue to nibble at great value while we get a read on the direction of key metrics.
We encourage you to add to your account if you're able to do so.
Regards,
Simon Angelo
Editor, Wealth Morning 
*Past performance is not an indicator for future performance. Your actual portfolio will differ from the composite portfolio mentioned. The information contained in this document does not constitute an offer to sell or a solicitation to buy an investment, nor should it be construed as investment advice. Wealth Morning Managed Accounts are available to Eligible Investors and Wholesale Investors (not to Retail Investors) as defined in the Financial Markets Conduct Act (2013).
---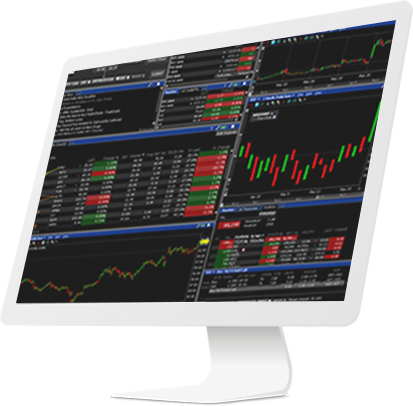 ---