Want to hear a sobering statistic?
Well, here's a sobering statistic.
Between 2008 and 2012, there were 150 recessions around the world. Multiple countries. Multiple continents.
But get this: economists only predicted 11 of those recessions correctly.
That's a success rate of 7.33%. Totally abysmal.
Prakash Loungani, a researcher from the International Monetary Fund, studied this phenomenon closely. He concluded: 'The record of failure to predict recessions is virtually unblemished.'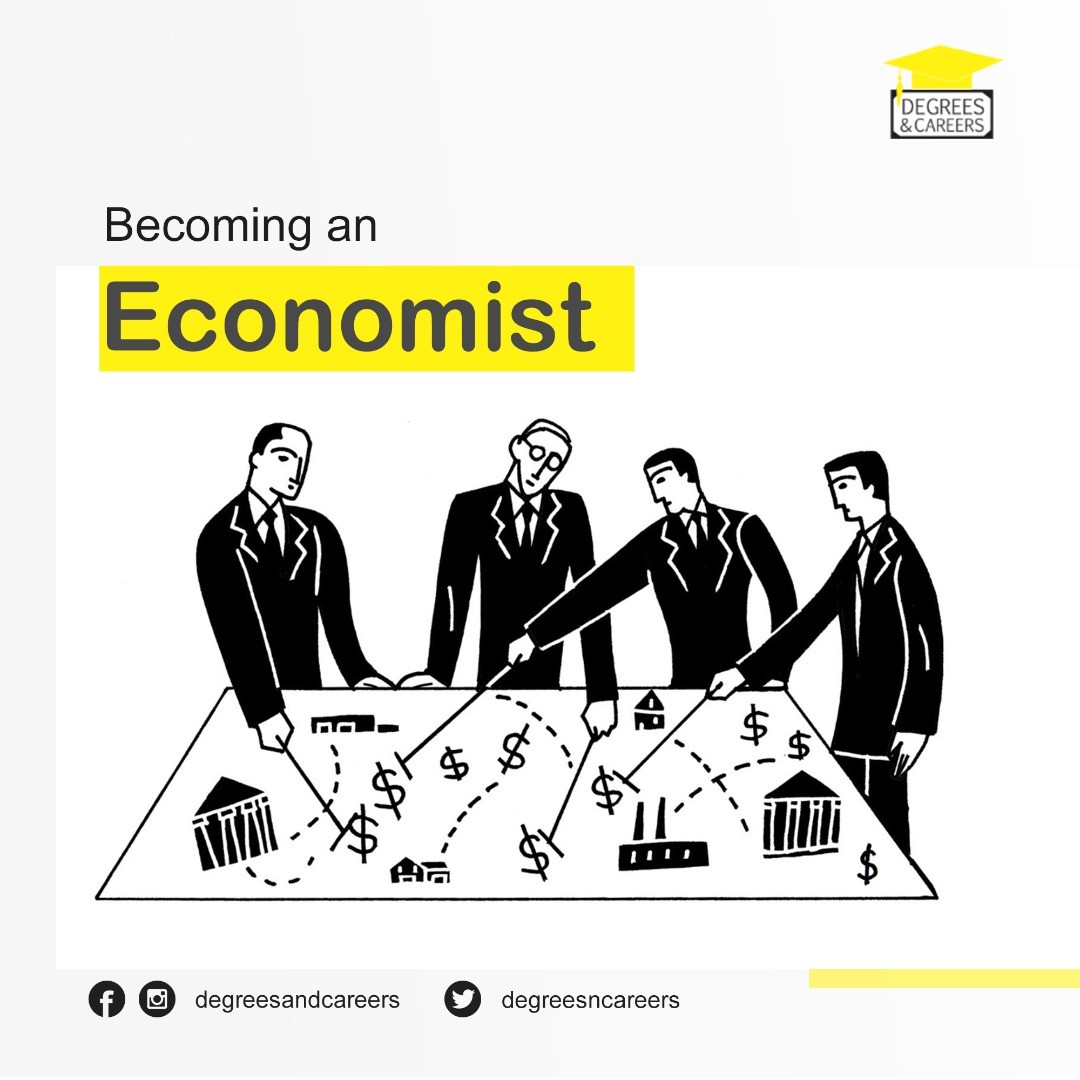 Source: Degrees & Careers
Uh-huh. Talk about bursting the bubble. Despite being highly educated, it looks like economists are terrible at forecasting the future:
Daniel Kahneman, a professor of psychology at Princeton University, pours scorn on the experts: 'People who spend their time, and earn their living, studying a particular topic produce poorer predictions than dart-throwing monkeys who would have distributed their choices evenly over the options.'
So, this begs the question: why do people still do it? Why they get so emotionally involved with predictions? Why do they cling on to prophecies, even despite the long odds?
Well, you could say that this habit stems from our prehistoric insecurity. That caveman psyche that still drives our fears.
We really need to know what's lurking out there in the darkness — and by forecasting, we gain reassurance that enlightenment is within our grasp. Regardless of the actual outcome.
Overthinking the future?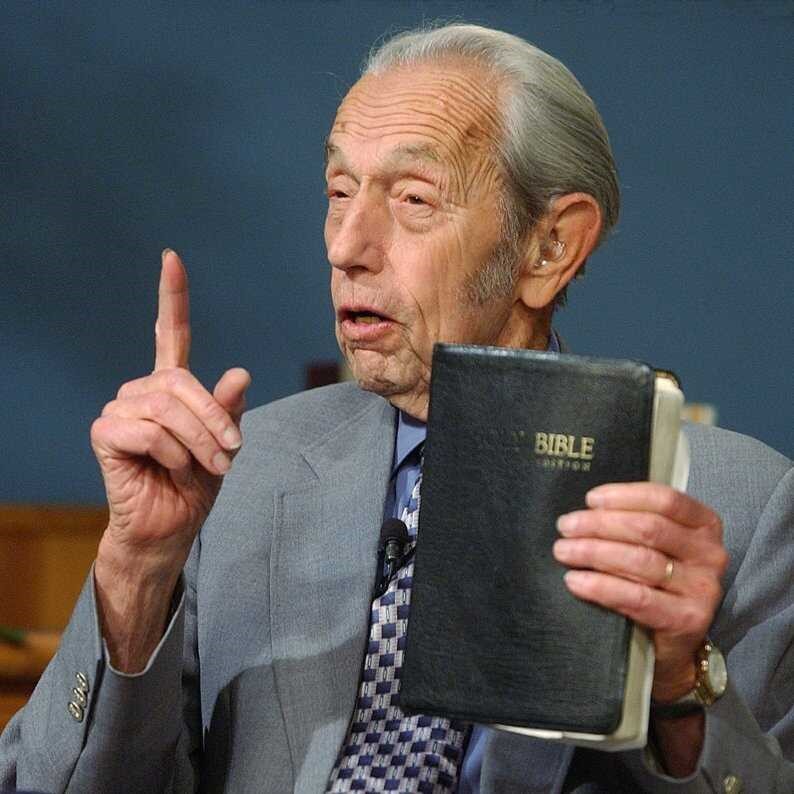 Source: NPR
Mind you, it's not just economists who like to predict the future. Religious leaders do it all the time:
Harold Camping is the perfect example of this. He was a Christian evangelist who ran a platform called Family Radio, and for over 50 years, he broadcasted across the United States.
Camping's passion and devotion to his faith was genuine. At his peak, he gave his followers much-needed moral guidance and comfort.
Indeed, he reminds me of the charismatic preachers who made such a strong impression on me in my childhood. They had compassion. They had conviction. They had knowledge.
Unfortunately, as good as Harold Camping's intentions were, his ministry appeared to go astray. This happened when he started making predictions about Judgement Day and the Rapture. He announced that the End of Days would happen on the following dates:
Of course, the dates would come and go without incident. However, Camping wasn't deterred. He simply doubled down on his beliefs. He went on issuing new prophecies. His sermons became more and more dramatic:
In 2011, things reached a fever pitch. Camping predicted 'five months of fire, brimstone and plagues on Earth, with millions of people dying each day, culminating on October 21, 2011, with the final destruction of the world.'
Camping's followers became emotionally worked up. They quit their jobs. Sold off their belongings. Donated all their money.
They only cared about one thing: salvation. The clock was ticking. Doomsday was at hand. And they were desperate to secure salvation. At any price.
Soon enough, October 21, 2011 rolled around. Of course, nothing happened. No Judgement Day. No Rapture:
The aftermath of this was psychologically devastating. Camping went into hiding, mocked by the public. Family Radio had its credibility destroyed. And many of Camping's followers were left stricken and disillusioned by their experience.
Now, I was raised in a Christian home. So rest assured, I do not say any of this to criticise Harold Camping or his ministry. As I said, before he became obsessed with the End of Days, he actually seemed like a good guy with genuine intentions.
But I need to point out the core problem here: anyone who claims to be an authority on the future is simply guessing. It's just that they can't bring themselves to admit it.
Psychologists call this 'cognitive dissonance'. When human beings are presented with conflicting ideas, they usually go with the idea they are most comfortable with. And they will stubbornly stick to it, regardless of the facts.
Daniel Kahneman of Princeton University puts it bluntly: 'Our tendency to construct and believe coherent narratives of the past makes it difficult for us to accept the limits of our forecasting ability. The illusion that we understand the past fosters overconfidence in our ability to predict the future.'
Now, let's look at what the Bible actually says about predicting the future. In Mark 13:32, the Lord Jesus Himself makes it quite clear that prophecies about the End of Days are not a slam dunk:
'However, no one knows the day or hour when these things will happen, not even the angels in heaven or the Son himself. Only the Father knows.'
There's probably a lesson in this. You shouldn't play God. You shouldn't even try.
Focus on capturing value now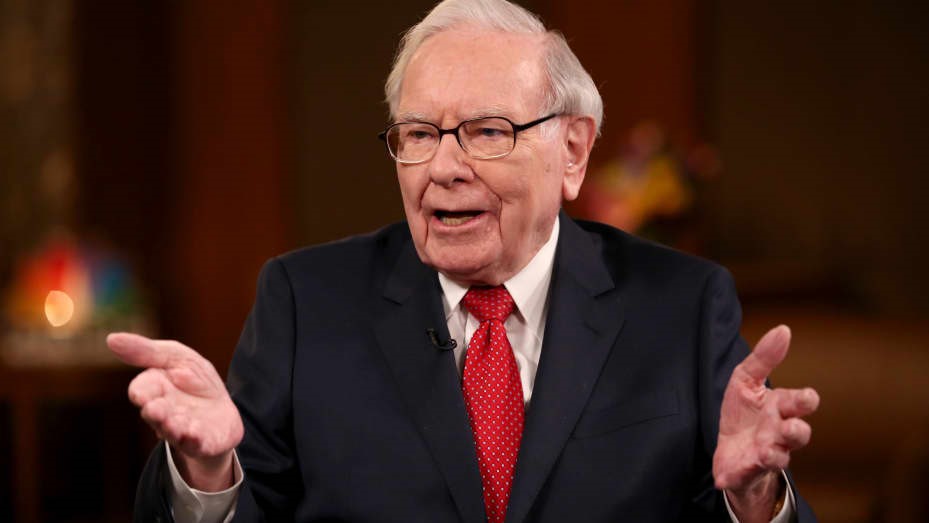 Source: CNBC
Meanwhile, in the financial world, one successful man who remains humble about the limits of his knowledge is Warren Buffett. He freely admits that he doesn't indulge in the crystal ball:
'We haven't the faintest idea what the stock market is going to do when it opens on Monday. We've not been good at timing. We've been reasonably good at figuring out when we were getting enough for our money.'
In other words, Buffett has decided that he's not going to waste his energy trying to speculate about Doomsday. He believes his time is better spent identifying value right now, then moving ahead to capture it.
Buffett says: 'Never bet against America.' He also notes: 'Bad news is an investor's best friend. It lets you buy a slice of America's future at a marked-down price.'
So, here's what Warren Buffett looks for:
Stocks with low price-to-book ratios.
Stocks with relatively little volatility.
Stocks belonging to companies with profits growing at an above-average pace.
Stocks belonging to companies that pay out a significant portion of their earnings as dividends.
Indeed, every time a crisis erupts, Buffett deploys cash and goes shopping. He starts buying into his favourite assets. He doesn't doubt the future. He invests in the future.
Of course, Warren Buffett is well aware that history doesn't move in a straight line. In fact, when you look at the bumps in the road during a 170-year period in American history, there were many reasons to be pessimistic. Journalist Morgan Housel explains:
3 million Americans died while fighting nine major wars.
675,000 Americans died in a single year from a flu pandemic.
99% of companies went out of business.
33 recessions lasted a total of 48 years.
The stock market fell more than 10% at least 102 times.
Stocks lost a third of their value at least 12 times.
Annual inflation exceeded 7% in 20 separate years.
'Economic pessimism' appeared in the newspapers at least 29,000 times.
Yet, despite it all, the standard of living in the American economy rose 20-fold in 170 years. That's a 2,000% increase.
In Warren Buffett's words: 'Never bet against America.'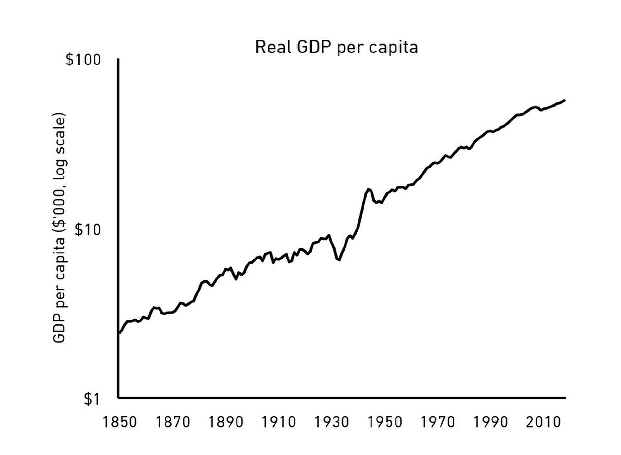 Source: The Psychology of Money, Morgan Mousel
It's time to have your say
I hope that you've enjoyed reading our articles as much as we've enjoyed writing them.
Your prosperity is our focus — which is why we are always working hard to uncover new opportunities beyond the radar for you.
By the way, I have a small favour to ask:
Would you like to write a review of our work here at Wealth Morning?
Do you want to let us know if our stories have inspired you in a positive way?
Do you want to let us know if our stories have helped you become a more successful investor?
We truly value your feedback.
It encourages us. It helps us to do better. It helps us to reach further.
So, if you'd like to leave us a review, it's quick and easy. It will only take two minutes of your time:
❤️ Please click here to review us now on Trustpilot.
Thank you so much in advance for your kindness and generosity.
Your readership keeps us going!
Regards,
John Ling
Analyst, Wealth Morning
(This article is general in nature and should not be construed as any financial or investment advice.)