As for many North Islanders, this has been an anxious week.
I prayed that the ancient pōhutukawa at the edge of my bank would hold up. And the land wouldn't start sliding into the harbour.
The old Devonport homes proved themselves resilient. Built up on piles, many existing for a hundred years or more. Our garage, added in the 1940s, bore the brunt of the water. But also proved resilient. An internal drain catching what the outside could not.
Many were not so lucky. And I can think of no worse thing than having the sanctity of your home, your castle, become a place you can no longer stay.
Some will say this is climate change. It is my fault for not rinsing out every milk bottle. And our diesel and petrol vehicles must be phased out.
But there have been major storms before, and there will be again. Fossil fuels have given us the quality of life we have. With adequate carbon absorption, they may not be the causes of destruction some try to sell.
It comes back to energy
One alarming aspect of Cyclone Gabrielle was the sustained disruption to electricity networks.
As I write, thousands are still without power. Many are without running water.
A friend on the rural hinterland — who lost power for a while — told me about the resilience plan he has in place.
When the power goes off, he fires up his generator. Earlier this week, as night fell, his home shone as a beacon of hope across a dark landscape.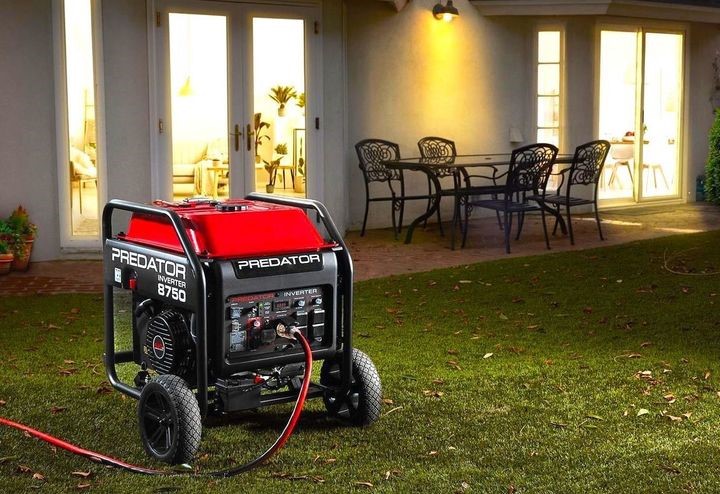 Source: HuffPost / Harbour Freight
With 25 litres of fuel, he powers his property for about seven hours.
There are gas bottles for cooking and hot water.
Being in the country, he's also on rainwater tanks. There is no mains supply.
Many households will not be this resilient.
Refrigerated meat and produce begin to spoil after 24 hours. A gas barbecue is needed to cook.
Without electricity, supermarkets and pharmacies struggle to open. We become dependent on what is left in our pantry or growing in the garden.
There are more vulnerable households with scant supplies or critical medical needs. Without help, anxiety and desperation takes root.
Meanwhile, electronic devices lose their charge. Communications to the outside world die. Electric vehicles and battery powered tools cannot charge.
When a catastrophic storm takes us back to life before connected electricity, most of us are ill-prepared.
The veil of civilisation lasts only so long.
A neighbour with six children described the endless days of cyclonic weather as like a nuclear holocaust. He was exaggerating, of course. But his land was awash from the failure of a stormwater drain.
There is a mental impact as such events expose our vulnerability and frustration with the world.
Are we closer to the brink of collapse? Nuclear war seems more likely. Inequality has divided society. And many developed countries are suffocating under the weight of complexity and bureaucracy built up over the years.
Is it time to go to gold?
Over the years in my financial career, I've seen gold, precious metals, and recently Bitcoin capture people as the survivalist's investment.
My colleague recently came across someone who bought a $100,000+ gold bar they plan to bury in their property. She was encouraging others to do the same.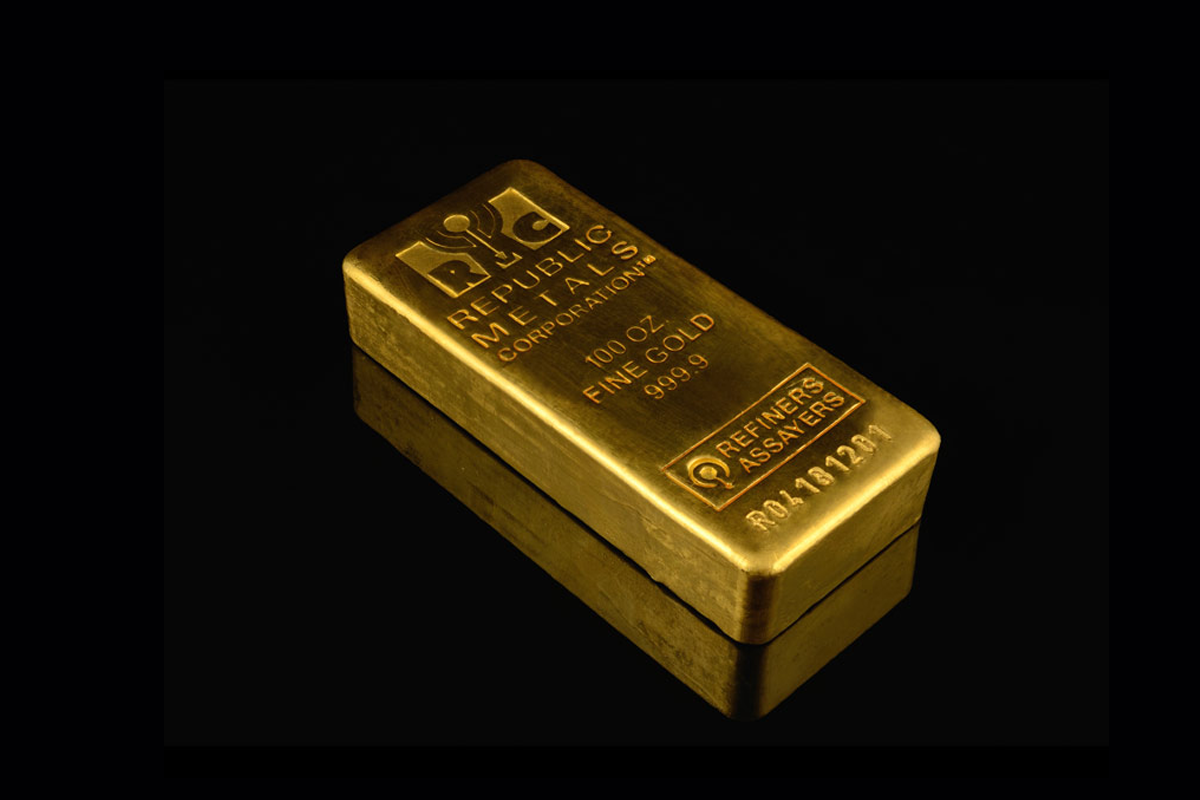 100oz gold bar. Source: Strategic Gold
When you analyse the risks of the sort of financial collapse they are planning for, I don't see an immediate role for gold. At least not in the short-term, while we seek recovery.
Initially, cash will be of the most value, as electronic payment systems and ATMs cannot work without power.
In the unlikely event of more lasting disaster, of financial collapse, it is far more likely we'll resort to a more primitive currency: barter.
Diesel, canned food, and cigarettes could be more valuable than gold.
It may well be, that with no power to cook food for weeks on end, an LPG tank will become worth its weight in gold.
An investor's view
We don't know what is around the corner. There are no certainties when investing for the future.
Only probabilities.
New Zealand is a country rich in food. Yet reliant on imported fuels, pesticide, and fertiliser elements to access that productively. It also sits on the Ring of Fire. Ripe for many sorts of natural disaster.
What is the fallout of this storm beyond catastrophic damage, disruption, and tragic loss of life?
If you look at the probabilities;
More inflation as scarce goods are needed to recover homes and infrastructure.
A continued shortage of accommodation, though no cheap financing anymore to fuel home price growth.
Increased complexity and bureaucracy as politicians continue to regulate 'threats of climate change'. When, in fact, it is better resilience infrastructure that is needed now.
My wife grew up in Singapore in the 1980s when it was a developing country. She is quite used to flooding, watching TV sets and sofas float below her apartment block.
The government did not blame unforeseen forces that brought vicious monsoon rainfalls. They got on with developing flood-proof infrastructure. The large culverts and drains you can see in any walk across a local neighbourhood.
Of course, Singapore is much more used to heavy rainfall. And it appears a very dense and controlled society in which to live, with higher debt, and potentially exploited migrant labour.
Yet it does prove one thing. The benefit of long-run planning, with especially high rates of home (apartment) ownership.
Sort out housing investment
New Zealand today faces an ongoing issue with housing affordability and availability. Thus far, we've been unable to crack it.
With tight urban limits and high land prices, building is increasingly pushed out to marginal sites.
Sites as we've seen that may be in danger of collapse or flooding.
One idea is to remove most urban limits and allow homes to be built anywhere, across the country. Providing they do not threaten productive farmland.
This idea is revolutionary, and as yet, lacks a plan for the corresponding infrastructure.
But it makes no sense to go on adding more and more people. Attempting to densify existing cities that are struggling with infrastructure and resilience.
This election, we should seek politicians with a longer-term multi-cycle vision for building better infrastructure. Infrastructure suited to this country.
Meanwhile, local investors can build resilience by diversifying.
It makes no sense to put all your funds into leveraged property in one or two disaster-prone islands. Consider equity markets, where you can access essential businesses like power generators and distribution networks.
Moreover, think about diversifying across other global markets.
Here in New Zealand, inflation remains over 7%. However, in the US, inflation is trending towards 6%. This is opening up rapid growth opportunities as key American businesses find their stride again.
We'll find our stride again too.
If you would like to engage with us on investing globally and developing a resilient portfolio, do reach out. We are currently offering consultations on our Vistafolio Managed Accounts Service.
Regards,
Simon Angelo
Editor, Wealth Morning
(This article is general in nature and should not be construed as any financial or investment advice. Vistafolio services are for Wholesale or Eligible investors as defined in the Financial Markets Conduct Act 2013. Please request a free consultation if you would like to discuss your eligibility).