Tourism Holdings has had a strong month.
Indeed, a strong six months — with the stock being up over 30% despite the NZX 50 barely hitting 1%.
It caught my attention when my 15-year-old son came home from school and announced he'd won a share investing contest in Business Studies.
'How much did you invest?' I asked him.
'The teacher gave us $10 million.'
'How much do you have now?'
'$10.8 million.'
'Over what time did this happen?'
'Two weeks.'
'Okay, 10 market days. Tell me about your winners…'
'Well, I just thought with all the tourists coming back to New Zealand, Tourism Holdings could be a good one…'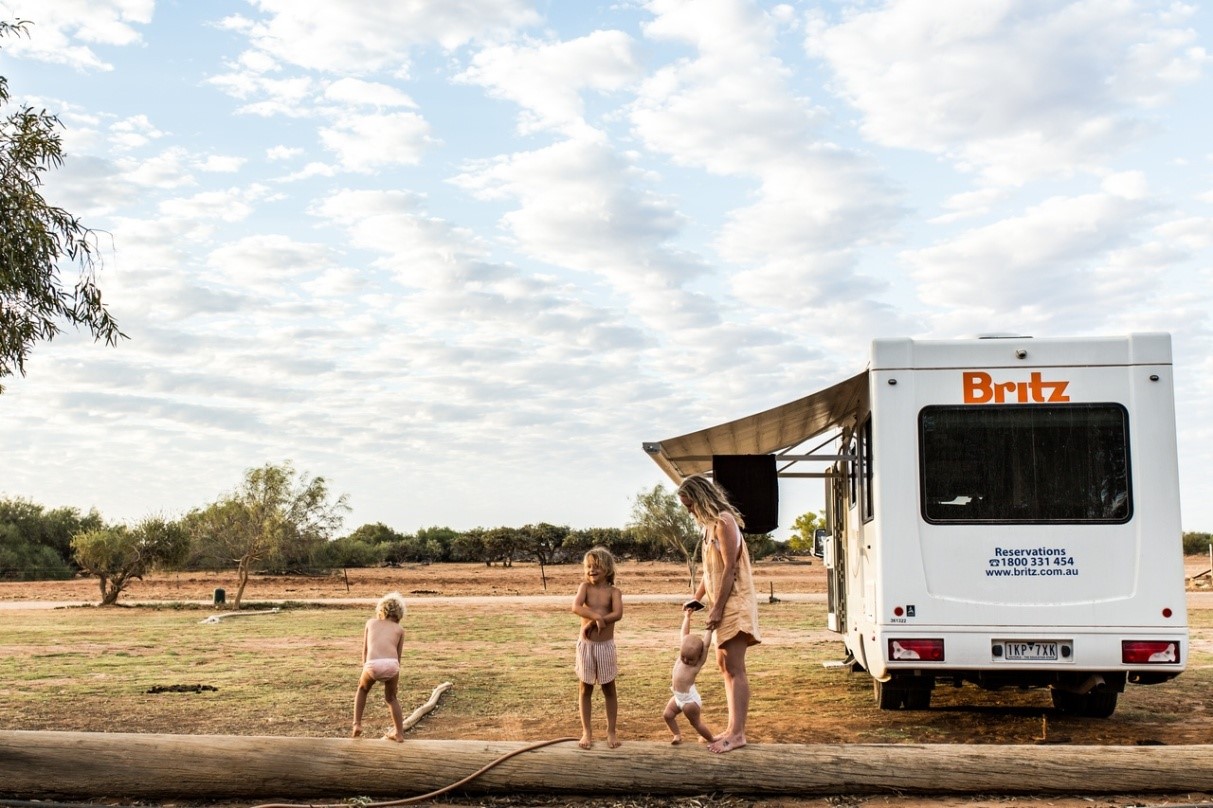 Source: Tourism Holdings
Tourism Holdings is a New Zealand tourism business that has changed dramatically since it opened as 'The Helicopter Line' in 1986. Today, it is the largest provider of holiday vehicles for sale or rent in Australasia.
THL came to focus in this area after a series of sales of other tourism business units, such as Milford Sound Red Boats, Kelly Tarlton's, Great Sights New Zealand, and others.
At the moment, the current share price for THL is $3.54. The company has a market capitalisation of about $550 million.
Why has Tourism Holdings [NZX:THL] share price risen?
Well, as my son noticed, international tourism is coming back.
Meanwhile, domestic tourism has been surprisingly strong and resilient.
Both THL and another business — Apollo Tourism & Leisure Ltd [ASX: ATL] — have seen that. And upgraded their earnings expectations for the current year.
Now here's where the tailwinds come in.
Apollo is another RV manufacturing, sales, and rental business with the largest estimated fleet in Australia.
THL and Apollo are set to merge in December.
This could generate a lot of synergies, which the Companies estimate to be worth around NZD $30 million. And THL will dual-list on the ASX too.
The merger of THL and ATL involves 1 new ordinary THL share to be issued for every 3.210987 ordinary ATL shares held by ATL shareholders.
The revised merger ratio will result in ATL shareholders owning approximately 27.5% and THL shareholders owning approximately 72.5% of the merged entity.
On the 14th November, Apollo shareholders approved the merger.
12th October, THL lifted FY23 profit expectation to north of $30 million (previous guidance was 17-30 million).
In September/October, regulatory authorities approved the merger between THL and ATL.
Where could THL go from here?
Over the next few years, with international tourism continuing to grow, the THL/ATL merged business should be in a strong position to capture growth with a degree of moat.
Currently the business trades on reasonable fundamentals for the sector. With NTA (net tangible assets) of around $1.82 per share.
Though, there's no startling discount available after the big jump in share price in October.
Since there's currently no dividend, THL needs to grow. Should merger plans pan out, this should see a more attractive P/E in future, which makes for some upside today.
As for me, I'm not a fan of RVs. I like space and lots of it, without having to drive my accommodation around.
Will younger generations embrace RVs the way baby boomers have? I'm not so sure.
Personally, I prefer a US-based technology business that covers a wider range — from tourism to short stay to longer-term rentals.
And that's Airbnb [NASDAQ:ABNB].
Although it's much more expensive by earnings, this Company has proven itself very adept in converting capital to growth. In particular, it shows over 30% return on equity, and over 20% on total investment.
When I'm putting my money into a business, I want to know how good it is at turning that money into return. Simple as that. If I give you $100, can you turn that into $130 in a year?
RVs are quite capital intensive. Though this merger is attractive, as is the tourism market, I'd need to be more convinced on the return on capital that can actually be achieved.
To access in-depth reporting on more of my favoured companies, please add your name to our Premium News today.
👉 For a limited time, it's just $1.50 to subscribe for 4 weeks!
Regards,
Simon Angelo
Editor, Wealth Morning
(This article is general in nature and should not be construed as any financial or investment advice.)