Quantum Wealth Summary
Cryptocurrency has slumped sharply in 2022.
This has led to a series of bankruptcies throughout the industry. As many as two-thirds of crypto hedge funds could fail, putting millions of investors out of pocket.
In particular, one listed cryptocurrency company has plunged over 60% this year, suffering from crypto winter.
However, in a sudden turnaround, this Company's stock value has risen over 50% this past month, buoyed by some measure of positivity.
As a bonus: we also reveal our Weekly Top 5 Quantum Trends. These are the most impactful global opportunities that we are currently watching this week.
---
It's devastating.
Heartbreaking.
Soul-destroying.
These stories of financial distress sound like something out of a nightmare:
Flori Ohm is a single mother of two daughters who are due to go college next year. She invested in cryptocurrency because she was told that it was safe. But it turned out to be anything but safe. She got burned. Big time. Her mistake has severely impacted her mental health, and she can no longer sleep.
Meanwhile, Stephen Bralver is down to his last savings. He only has less than $1,000 left. He's in an emergency situation, and he is struggling to keep a roof over his family's head.
However, Sean Moran fares even worse. He has lost his farm, and his family is homeless. He says he is mentally unstable, and his family is distraught. Their hope in a better future has been shattered.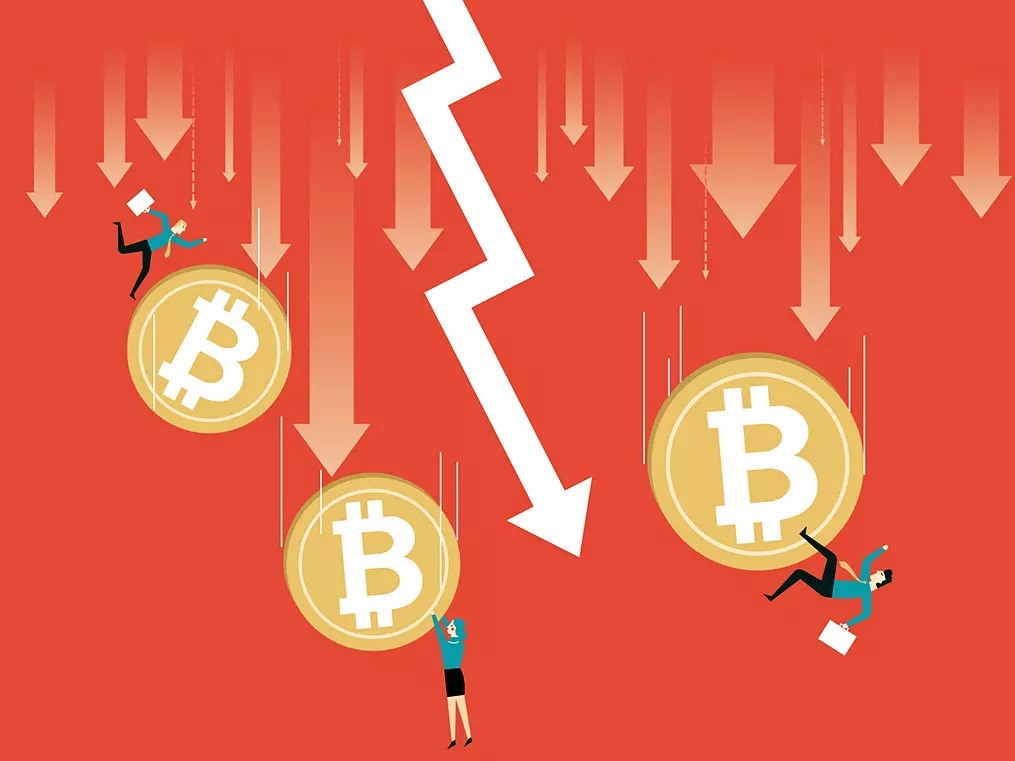 Source: The Economic Times
These stories — and many more like them — are symptomatic of a cryptocurrency meltdown that has shaken up the entire industry. Here's why:
Bitcoin has slumped over 60% from its peak.
Over $2 trillion of crypto wealth has been wiped out.
This situation has hit the Celsius Network especially hard. It's a crypto-lending company that acts like an unofficial bank. Once upon a time, it was a market leader. Today, it's mostly insolvent. All customer transfers and withdrawals are frozen while Celsius files for bankruptcy.
Other crypto companies like Terraform Labs, Voyager Digital, and Three Arrows Capital are also on the ropes. Bruised and battered as they face bankruptcy proceedings as well.
Cryptocurrency has been promoted as a hedge against inflation, as well as an alternative to the mainstream financial system. But it hasn't turned out this way:
While Bitcoin dives, the US dollar soars.
The value of the dollar has hit a 20-year high — the highest in a generation.
This is a reflection of the world's continued trust on the dollar as the most dependable reserve currency.
This has dashed the dreams of anarchists, libertarians, and profit-seekers who have been betting for the world to abandon fiat currency and switch to crypto. It hasn't happened yet.
But…is there light at the end of the tunnel for cryptocurrency? Is a resurrection possible?
A listed crypto company has suffered a 60% plunge in value this year, enduring headwinds like everyone else in the industry.
However, once the dust clears, could this Company be in a better position to survive than most of its peers?
The Company has just secured a strategic partnership with a mainstream financial provider — and some measure of positivity has boosted the Company's share price over 50% this past month.
This is a highly risky and highly volatile investment — but could there be more upside to come? What's going to happen next?

Get started and receive your first Quantum Wealth Report today: