Quantum Wealth Summary
Right now, cryptocurrency is experiencing a violent upheaval.
Investors are dumping risky digital assets, suffering massive losses.
However, can speculators still take advantage of a bearish market to profit?
We explore one financial instrument that makes it possible to bet against Bitcoin.
As a bonus: we also reveal our Weekly Top 5 Quantum Trends. These are the most impactful global opportunities that we are currently watching this week.
---
Pain. Anguish. Devastation.
You can't possibly miss the headlines.
Cryptocurrency has been taking one hell of a beating this year. The damage so far? Well, over $2 trillion in crypto wealth has been lost.
If you need some context, just take a look at the two graphs below: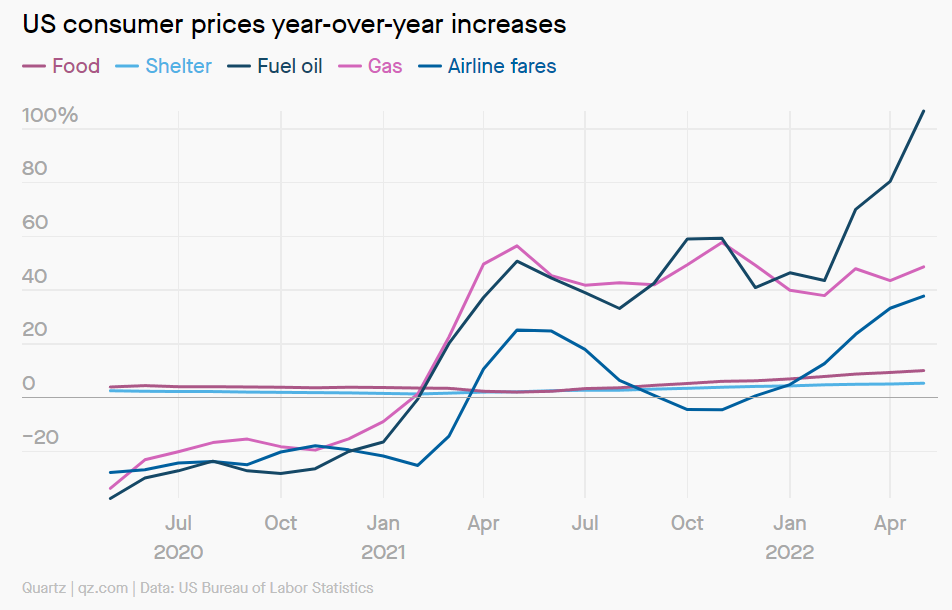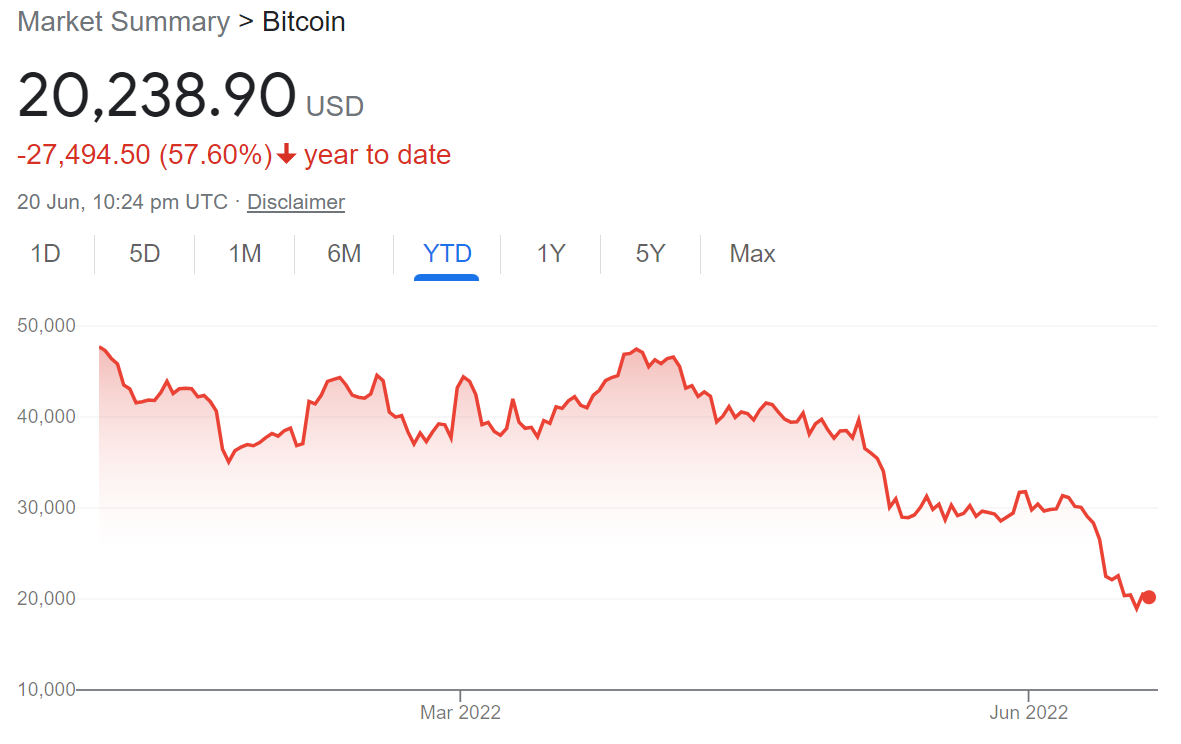 Source: Google Finance
As consumer prices have climbed, Bitcoin has plunged.
Clearly, people are feeling the jitters.
In the United States, the annual inflation rate is currently sitting at 8.6%.
In the United Kingdom, it's 9%.
Inflation is at its highest point in 40 years. Central bankers are now tightening the screws on monetary policy. Given the situation, spooked investors have been imagining the worst and dumping risky assets like crypto.
At the time of writing, the price of a Bitcoin token is around US$20,000. Which is a long way down from its peak price of around US$64,000 in November 2021. This is a staggering death spiral. Bitcoin has lost two-thirds of its value in just a few months.
To make matters worse, storm clouds are now looming on the horizon for decentralised finance (DeFi) platforms.
Consider this:
The Celsius Network is one of the world's largest crypto-based lenders. At the height of its popularity, the network lured investors in by offering them attractive interest rates in return for crypto deposits. However, the mood has since gone sour. Celsius recently announced that they would be pausing withdrawals and transfers — which effectively means that crypto assets are frozen and can no longer be liquidated. This has caused a great deal of anxiety among users who now find themselves 'locked in'.
Three Arrows Capital is one of the world's largest crypto hedge funds. It became famous for taking large, highly leveraged positions in order to gamble for profits. But now the company's luck appears to have run out. It is now in trouble after failing to meet its debt obligations. Its founders — Zhu Su and Kyle Davies — have reportedly gone into hiding in an attempt to evade creditors.
Meanwhile, Coinbase [NASDAQ:COIN] is one of the world's largest crypto exchanges. It is arguably more well-funded than Celsius or Three Arrows, but even then, it's facing headwinds. Coinbase has laid off 18% of its staff, and it is putting a freeze on new job hires.
Coinbase CEO Brian Armstrong says: 'We appear to be entering a recession after a 10+ year economic boom. A recession could lead to another crypto winter, and could last for an extended period.'
That's enough to send a chill down anyone's spine, isn't it?
Of course, it wasn't that long ago that cryptocurrency was being promoted as The Next Big Thing. Depending on who you asked, crypto would become 'digital gold' — or even replace fiat money altogether.
Indeed, that's the whole idea behind decentralized finance. It's meant to serve as an alternative to the traditional banking system — especially for libertarians and anarchists who are distrustful of government authority and want to carry out blockchain transactions on their own terms.
To be fair, these are good ideas.
Unfortunately, we're facing a credit crunch now — and for most people, cryptocurrency is simply too volatile to hold. The accelerated boom-and-bust cycle can really test the nerves of even the most ardent crypto supporter.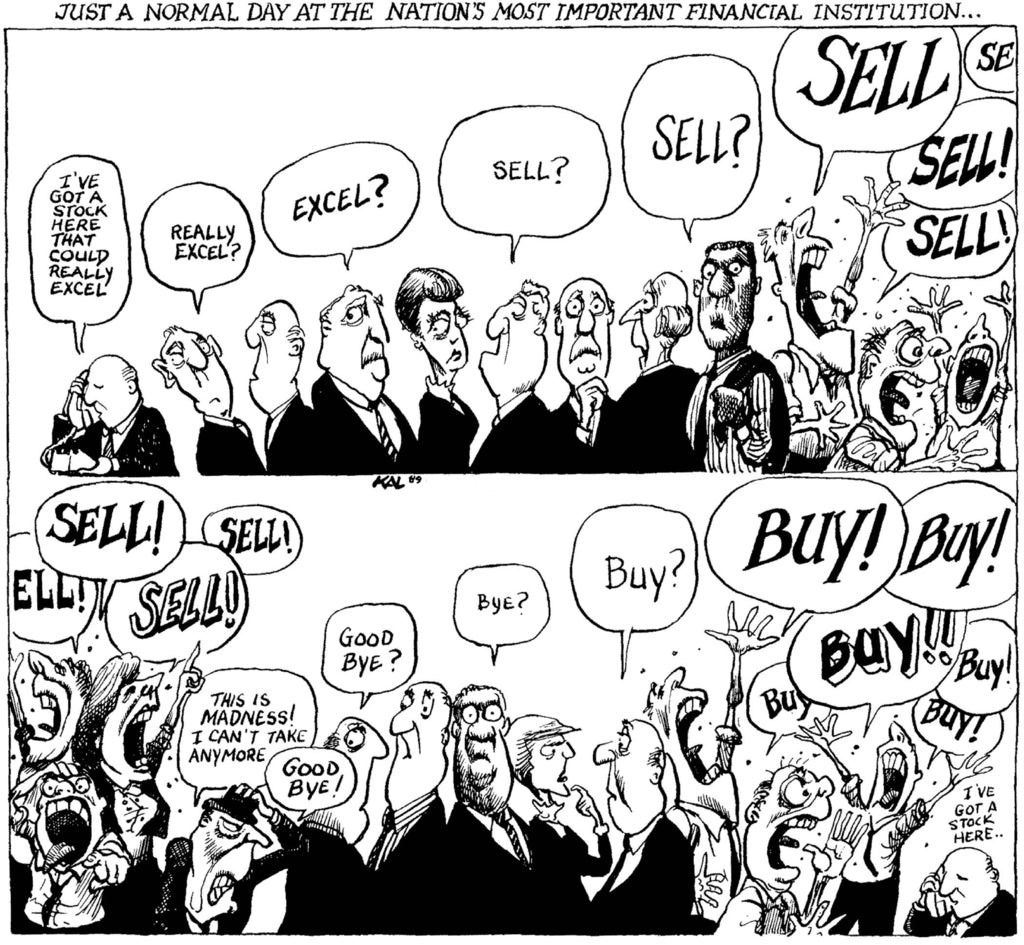 Source: Reddit
Still, despite the steep plunge in crypto, not everyone is complaining. In fact, some savvy investors are clearly benefiting from the situation. They have potentially made over 80% in profit this year.
How?
Well, by betting against Bitcoin.
What they are using is a speculative, counter-cyclical strategy — and so long as the crypto bloodbath continues, they will keep enjoying upside.
So, is it worth rolling the dice?
Well, let's investigate how this technique works.
Also, as a bonus, we are revealing our Weekly Top 5 Quantum Trends. These are the most impactful global opportunities that we are currently watching this week…