My son is at the age where it's time for orthodontic treatment.
His teeth are a little crooked. And many of the local kids seem to be getting it.
It's expensive. In actual fact, his condition was marginal. He might be fine without it.
Yet when I look at websites with profile pictures of company management teams, I notice something. They all have straight teeth.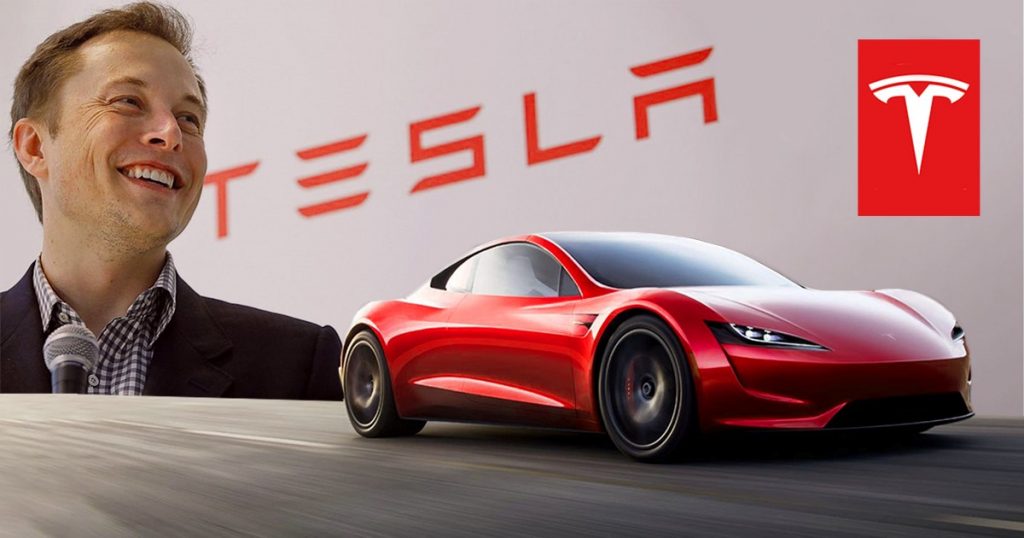 Source: The UBJ
Elon Musk has straight teeth.
Perhaps there's a link between straight teeth and career success?
So, for a discount and upfront payment, I agree to two years of treatment.
On Elon Musk, my boy happens to be reading a biography on him. We picked it up at the local second-hand bookstore.
Orthodontic programme: approximately $10,000.
That gets me wondering. What would have happened to $10,000 if you'd invested it into Tesla [NASDAQ:TSLA] in its salad years?
Say, you'd seen the potential of Elon and his cars. And you'd bought $10,000 worth of shares in 2013 at just under $7 each.
You'd have 1500 shares in Tesla.
Today, your $10,000 — subject to recent ups and downs in the stock price — could be worth over $1 million.
OK, I'm not factoring in foreign exchange. But the point is, since inception, Tesla stock has delivered a return of over 18,000%: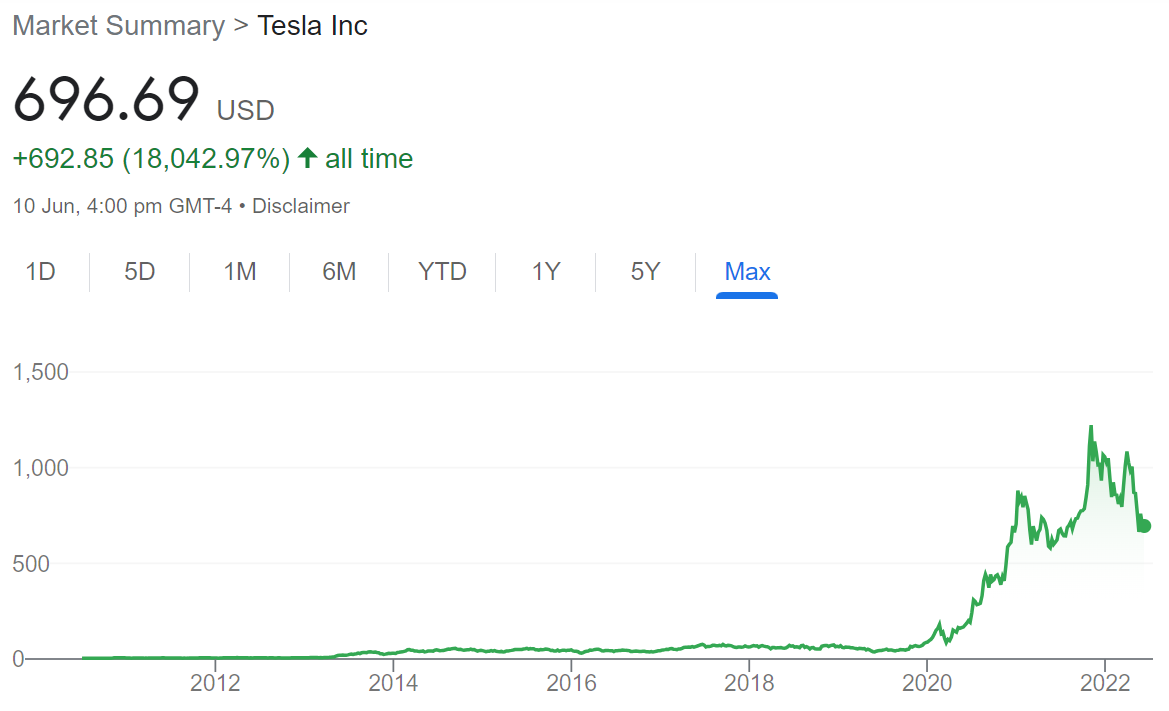 Source: Google Finance as at 13 June 2022
Well, if you're a savvy investor, there's one question you'll be asking…
Where is the next Tesla?
Success leaves clues. The clues of Tesla's success evidence certain features:
An extremely clever and visionary founder. With straight teeth.
A proposition that appeals to consumer (and investor) appetite for environmentally friendly technology.
The ability to scale a premium product and mass-produce it globally. Tesla's margins are around 14% — nearly twice other mainstream automakers.
Maximising margins through a direct-to-consumer sales and service model. Tesla owns its dealerships.
A product that leads a new sector in a crucial part of its development. In particular, longer range EVs.
Solving a key obstacle in the take-up of the product. In the case of Tesla, building a network of charging stations to enable 'refuelling'.
Now, most of the investing we do in our separately managed accounts is focused on resilient and proven businesses. Sitting at value.
Past performance is not an indicator of the future. You know that. But while some funds appear down 26% this year, we are in the green by around 5.5% across our model portfolio.
With something like 'the next Tesla', no sensible investor is looking to put more than 1% to 4% of their portfolio into that. Early-stage businesses pose a high risk of complete failure. And loss of your investment.
But for a larger portfolio of $300,000 or more, the possibility of $10,000 into a speculative position may be entertained. For those with adequate risk profile.
In researching such opportunities, there are several safety factors I look for:
Significant capital to wear the long cash burn to reach commercialisation.
Investment from other large companies with synergies in the industry.
A visionary and proven founder. Another Elon.
Catching the tailwinds of an emerging market like electrification of transport.
A clear plan to scale in the global market.
As it would happen, I am researching some of these possibilities right now.
One of them is mentioned in our latest Quantum Wealth Report.
Regards,
Simon Angelo
Editor, Wealth Morning
(This article is general in nature and should not be construed as any financial or investment advice. To obtain guidance for your specific situation, please seek independent financial advice.)