Are you living with regret?
Do you often find yourself thinking about what could have been?
Is this causing you grief and melancholy?
Well, you're not alone.
Shai Davidai is a professor at The New School, and he's done research on the psychology of regret.
What he's discovered is fascinating.
Right across cultures, right across age groups, one thing is universal — all of us have our fair share of regrets. And what's the biggest thing that haunts us? Well, it's the road not taken in our lives.
Maybe we didn't do it because we lacked courage. Or maybe it's because we didn't have enough foresight. Or maybe we just weren't decisive.
The end result?
Well…
It may have cost us a lost job opportunity.
It may have cost us a lost relationship.
It may have cost us the ability to achieve our idealised self.
In most cases, we don't actually realise the magnitude of what we've missed out on until much later.
Interestingly enough, our deepest regret often starts out as a slow-burning emotion. It lingers. It swells. It starts to eat into us for years.
Davidai makes the distinction between 'hot' and 'cold' emotions:
A hot emotion is triggered when you immediately recognise a problem and take action to correct it. For example, you're driving your car and you're suddenly forced to swerve to avoid hitting a dog that runs into the middle of the street. This is an obvious choice. You act because you clearly understand cause and effect.
However, a cold emotion may be less obvious, less urgent, so you don't react immediately. For example, you have the chance to save and invest an extra $50 of your salary each week, but you dismiss it because you don't think it matters. You say to yourself, 'Oh, it doesn't feel like a big deal. So I'll wait until later.'
But…later becomes never. And in the long run, your inaction may snowball into regret.
Davidai puts this into context:
'That reaction, which is very small in the beginning, actually grows and becomes bigger and bigger. 20 years of this cold emotion can become really painful.'
What are you losing by not taking action?
Right now, even as we speak, we're seeing the seeds of future regret being planted — and in due time, they will always certainly sprout and germinate.
Watch out:
In the United States, inflation currently stands at 8.3%.
In the United Kingdom, it's 7%.
In New Zealand, it's 6.9%.
What are the long-term consequences?
Well, perhaps it looks like this: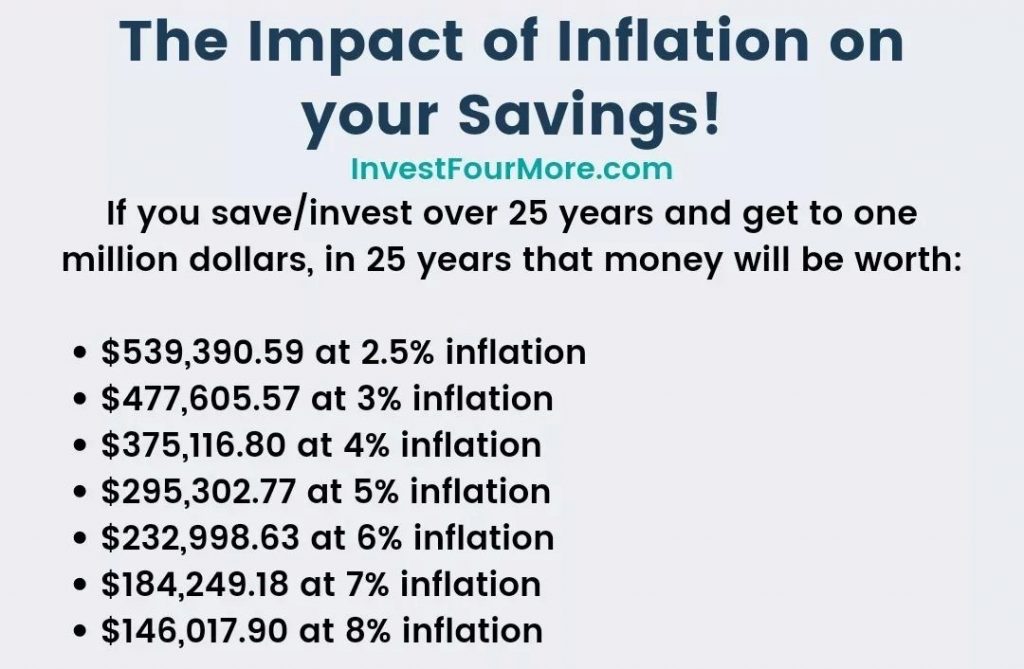 Source: Invest Four More
Inflation is a thief. Relentless. Merciless. And it's stealing your money at a constant pace.
If you choose to do nothing, nature will almost certainly take its course.
Indeed, the destruction of wealth has a compounding effect over time. But here's the good news: the creation of wealth also has a compounding effect over time.
It's really about adjusting your financial literacy so that you actively choose one over the other.
Is this the time to invest?
Now, I know what you're thinking.
The world is looking shaky. Property values are slipping. Fear is rattling the equity markets.
Everything feels like doom and gloom.
It's enough to give you anxiety. It makes you want to clutch your money tighter. Wait and see what happens next. With bated breath.
So, should you wait for a better time to invest?
Should you wait for…later?
Or…will later become never?
Well, rest assured. Here's the eternal truth: no matter how turbulent things may look, we've actually been here before.
It's a cycle. Boom and bust. Expansion and recession.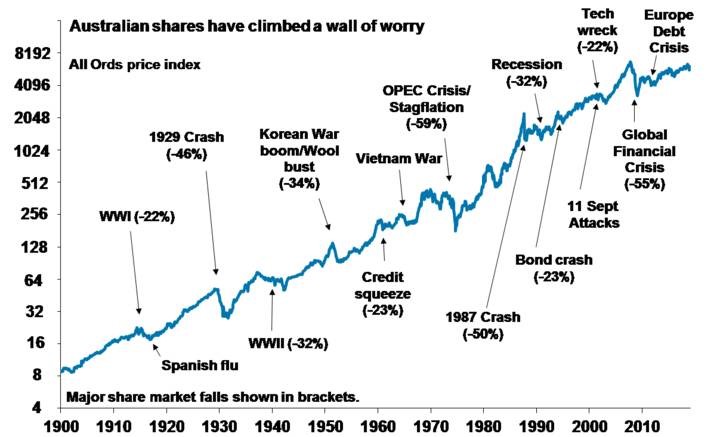 Source: AMP Capital
Experienced investors understand that it's about taking advantage of the mood of the moment.
In the words of Warren Buffett:
'Be fearful when others are greedy and greedy when others are fearful.'
If you understand this, you will know that the point of maximum financial opportunity actually comes not when the market is rising, but when the market is falling.
This may be the golden moment to capture good assets at a discount — especially when the fear is oversold.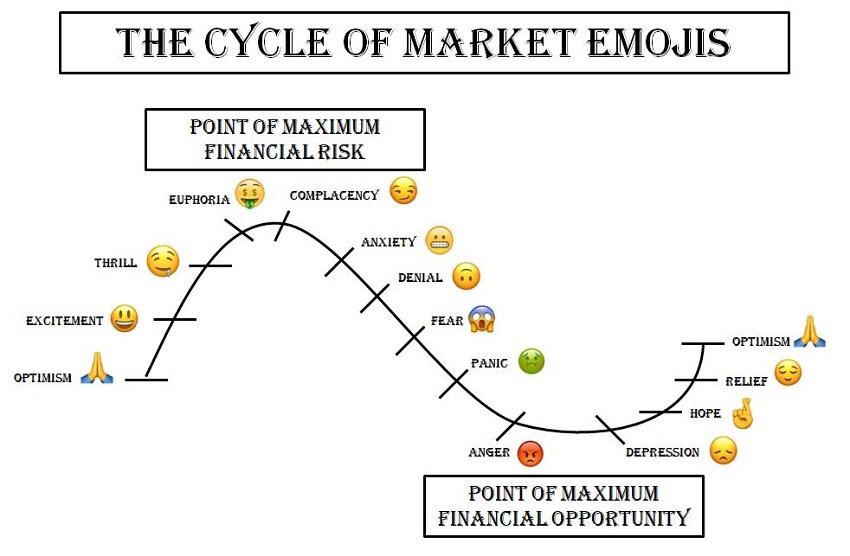 Source: Forbes
I'll leave you with a proverb.
It's a Chinese saying that goes like this:
'The best time to plant a tree was 20 years ago. The second best time is now.'
Yes, you could call it a cliché. Like something out of a fortune cookie. But…the simple wisdom here is obvious.
You can't do anything about the missed opportunities of the past. It's done and dusted. But you can still take action now to shape a better future.
If this idea has struck a chord with you, maybe it's time for us to have a chat?
⚡You can get in touch with us now for a free Vistafolio consult, which is designed for Eligible and Wholesale Investors.
We can't give you personal financial advice, but we can certainly discuss what we're seeing happen in the global economy at the moment — and what might happen next.
Who knows? This might be the revelation you need. And your future self might actually thank you for it.
Regards,
John Ling
Analyst, Wealth Morning
(This article is general in nature and should not be construed as any financial or investment advice. To obtain guidance for your specific situation, please seek independent financial advice.)