Quantum Wealth Summary
In recent years, mainstream investors have shunned fossil fuel.
Dirty energy has received a bad rap because of concerns about environmental, social, and corporate governance (ESG).
However, the Russia-Ukraine crisis has been a game changer. It's led to a global disruption in oil and gas supplies, adding to inflationary pressures.
There is now a renewed call for the Western world to invest more heavily in energy security.
Does it now make sense to buy into the oil-and-gas sector as a contrarian strategy? What are the opportunities and the risks here?
---
They call it the resource curse.
Why does it happen?
Well, because of the darker side of human nature.
Historically, the more resources that a developing country has, the more likely it is to open Pandora's box.
There's more instability.
This leads to a range of bad outcomes.
Invasions. Wars. Coups.
In the words of J.M. Barrie: 'All of this has happened before, and it will all happen again.'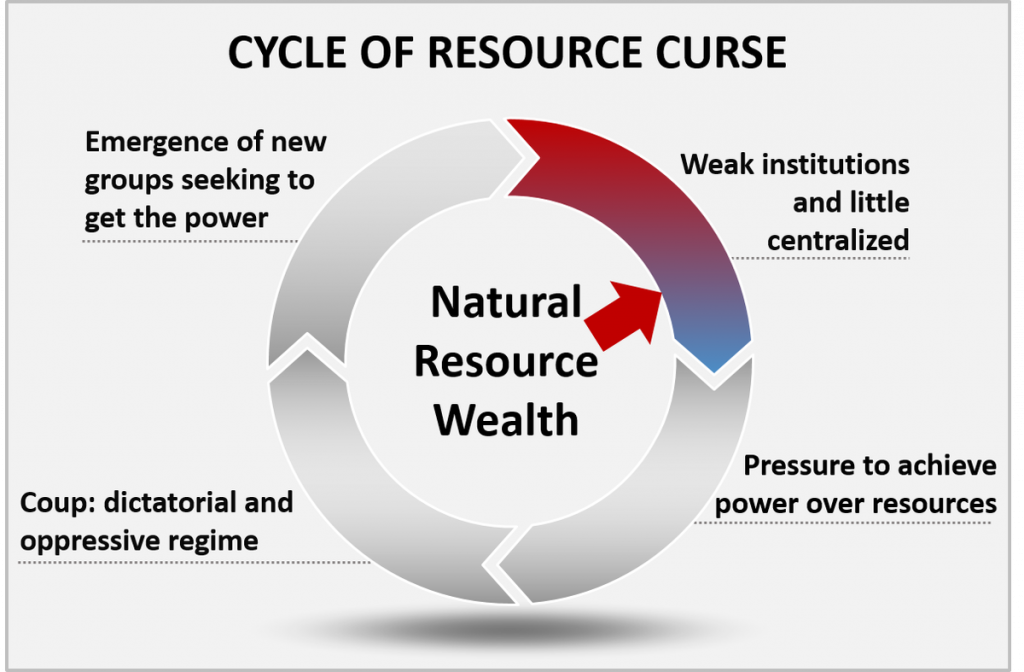 Source: Africa Mining Vision
So…is the resource curse inevitable?
Is humanity always destined to make terrible choices?
Well, here's the good news: not necessarily.
One nation has managed to buck the trend, and it has proven itself to be the exception to the rule.
That nation is Norway.
Recently, I watched a TED Talk given by Nicolai Tangen, where he reveals the extraordinary story of how his country managed to beat the odds.
Tangen is the chief executive of the Norwegian Government Pension Fund Global — commonly known as the Oil Fund. It is considered the largest sovereign fund of its kind. It is valued at $1.3 trillion, and it holds a diversified portfolio of global assets.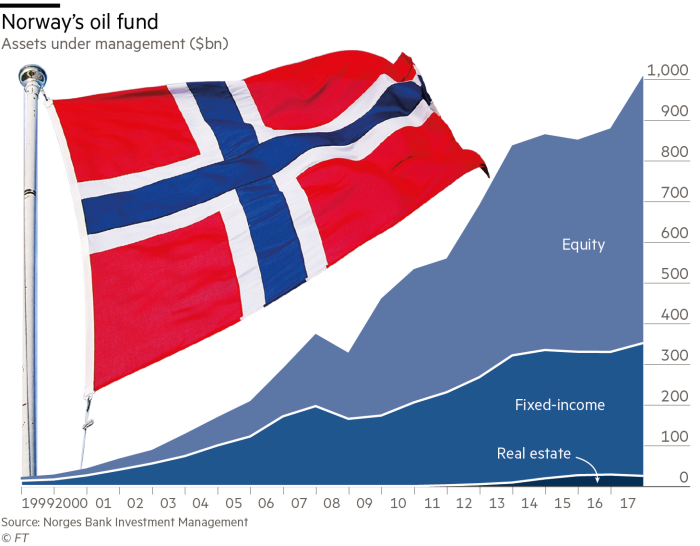 Source: Financial Times
The genesis of the fund is a fascinating one:
It all started in 1969. That's when Norway had the good fortune of discovering one of the world's largest offshore oilfields, sitting just off their coastline. This had the potential to transform and supercharge their economy.
This event was a cause for great celebration — as well as great caution. The Norwegians were firmly aware that a sudden windfall like this had led to dependency, corruption, and misery in other countries.
So they made a conscious effort to steer their nation in a radically different direction. It was decided that Norway's oil wealth would have to be handled with enormous care and foresight.
They came up with what became known as the '10 Oil Commandments'. These were guiding principles for managing and investing the oil revenue under a strong moral framework.
The goal? For every Norwegian citizen to benefit fully from the nation's wealth. There would be fairness.
There would be integrity. And the assets under management should continue to grow and prevail for generations to come.
It's not quite laissez-faire capitalism, but it's not quite autocratic socialism either. It's what the Norwegians call 'social democracy'.
What is remarkable about this is that every government that has entered office since then — whether left or right — has never deviated from this path.
Their disciplined approach has led to a positive result in the long run.
Today, thanks to a counter-cyclical investment strategy, the Oil Fund now owns the equivalent of 1.5% of every listed company in the world. And in terms of kroner — the local currency —the net-asset value of Oil Fund effectively makes every Norwegian citizen a millionaire.
It's no wonder that Norway ranks highly on the global charts when it comes to happiness and quality of life.
It sounds almost like a fairy tale, doesn't it?
The exceptional nation that has done something good with dirty energy?
What does this say about our complicated relationship with fossil fuel? And where are the urgent opportunities for energy security today?