Quantum Wealth Summary
A few upstart electric vehicle (EV) stocks now have market caps beyond traditional automakers. Can this last and is there opportunity here?
Is electric actually the best option for green transport?
What are our preferred stocks for low (or no) emission vehicles?
Which companies offer opportunity for future transport — including EV, alternative fuels, ride-share, and self-drive?
How can you get on board with this new trend and opportunity now?
---
Across four decades, things can change astronomically.
Growing up in the 1970s and '80s, we weren't trying to drop oil because it was damaging the climate. Our main concern was that it had become too expensive due to certain events in the Middle East.
We were trying to use less of it for that reason. It caused runaway inflation, which took years to get control of. That process inflicted pain on households across the world.
My father's pride and joy was a large 1950s Rover 90. An engineer, he'd done work to it himself. And he'd had the leather interior reupholstered. It was a more interesting car than the ubiquitous Ford Cortina.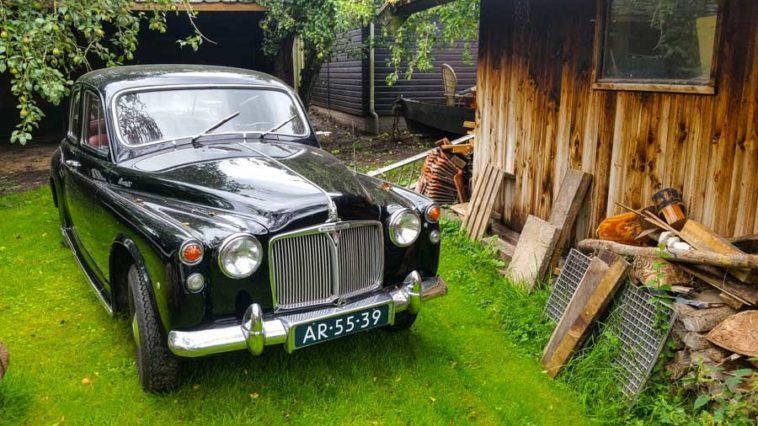 1953 Rover 90. Source: AmKlassiek
But when the petrol price began to bite, like many, he took up a government incentive to add a CNG tank to the vehicle.
A small James Bond style switch was added below the steering wheel. You could flick between gas and petrol. When the CNG was low, with a cough and a splutter, the flick of a switch would move to the more expensive fuel source. Until you could find a filling station.
Now, you don't see CNG for cars any more. That programme and all the investment that went into it is just a memory.
So you can forgive me for being sceptical of the EV movement.
Yet this time could be different. EVs are being 'planned' into society.
Just the other week, the UK announced that new cars, new-build supermarkets and workplaces, plus buildings going under extensive renovation, would be required — by law — to have EV charging points. Britain has already banned the sale of new petrol and diesel vehicles by 2030.
Of course, electric engines themselves are much more efficient than a fossil-fuel engine — whether that be CNG or petrol. They have superior torque. The unit focuses on generating drive rather than losing much energy to heat. But the key problem is the battery. It's degradation. It's cost. And the problem of disposing it.
Which is why, when assessing the hyped demand for EV stocks, my focus is on the battery technology. And in that area we have found opportunity.
Let's take a look at some of the leading EV investment opportunities…