Vistafolio is Wealth Morning's Managed Account solution for Eligible and Wholesale Investors.  Once a month, we update account holders on the strategy and performance. Please find our latest update as follows:
I warned you last month that September and August can be the more challenging months in the markets.
Often a perfect storm of traders on holiday, fatigue, and earnings nerves.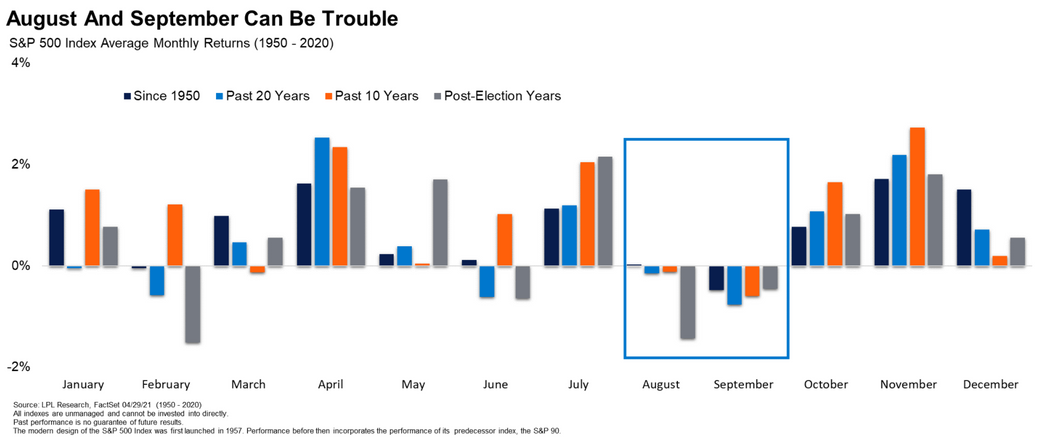 This September, on the S&P, was the worst month since March 2020. There have been deeper swings both ways than I've seen for some time.
First, there was the Evergrande leverage crisis threatening to impact global markets and commodity prices. We used that dip to buy some value opportunities.
It was never going to be that bad. When it comes to iron ore, that commodity is still in hot demand. China is a price taker, not a price maker there.
Wall Street now appears to have dismissed much wider fallout from Evergrande.
Then there were fears around that old bugbear: Inflation/stagflation. The oil price hit $80.
We have fared rather well given the circumstances. And have bought positions for many clients that should be poised to recover well in coming months, deliver more return, and in many cases, very strong dividend income.
Overall, for the month of September, we were down –1.38% across the composite portfolio (total aggregate return across all portfolios following the strategy). And we are up 11.13% since the start of the year.
Please see our performance chart for more details.
---

---
It takes some courage to buy in hard market dips. And it is never pleasing to see balances dip.
But that is the nature of investing. We are seeking value and income for the much longer term.
Regards,
Simon Angelo
Editor, Wealth Morning 
Past performance is not an indicator for future performance. Your actual portfolio will differ from the composite portfolio mentioned. The information contained in this document does not constitute an offer to sell or a solicitation to buy an investment, nor should it be construed as investment advice. Vistafolio investment services are available to Eligible Investors and Wholesale Investors (not to Retail Investors) as defined in the Financial Markets Conduct Act (2013).