I'm sure you've heard the story about the investment banker and the fisherman.
The banker takes a much-needed vacation by the coast in Mexico. And he tries to persuade a local fisherman to expand his operation with a fleet of boats.
But the fisherman doesn't want to alter his life. He takes it easy and hangs out in the little village. Passing time with friends and his poor family.
He realises that if the end goal of the banker's route to success is to be able to take it easy in 15 years' time — well, he already has that. So what's the point?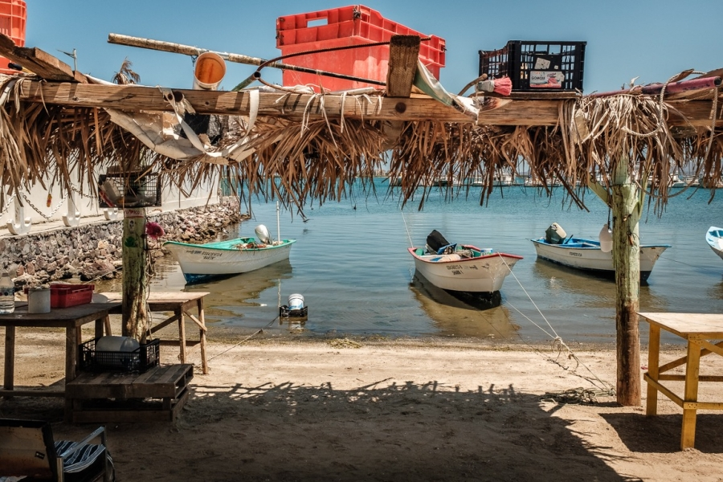 Source: Public Radio International
This story doesn't ring true.
I've been to many a small village with not much to do or much going for it. And it's boring. This boy should get off the tequila.
At least this Mexican village may have climate and some fish going for it.
Reframe the setting to some of the job-starved and teen-pregnancy capitals of modern Britain — it doesn't work at all.
But there's one useful lesson in the tale
If your end goal is the freedom to do you want, are things really worth striving for?
Especially if you don't want to do that much?
The answer is yes. The story misses that the key to success is the journey taken. Not the destination.
Some years back, I climbed to the top of Mt Taranaki. I'm a lousy hiker. But the joy of reaching the summit meant something due to the long, hard, and icy climb required to get there.
And, truly, if that fisherman in Mexico really had the opportunity to expand his business, imagine what he could do. Help feed a hungry world. Bring the joy of Shrimp Scampi to thousands of restaurant diners. Buy a Harley. This could be one hell of a journey too.
The investor's question…
For those new to investing, one question that comes up goes along these lines: 'Well, I know I need to save for my retirement. But I'm happy with what I'm doing now. And I don't see any point in striving for financial freedom. Even if I achieve it, I'd likely just keep doing what I'm doing anyway…'
What gets missed is that the investing journey is fruitful. You learn a lot and embrace some interesting strategies. You train your mind and learn to appreciate value. And appreciate good, smart people who run the companies you're investing into.
You end up owning a part of some great businesses.
With income investing, via dividends or cashflow-positive rental property, you could also materially improve your life. The lives of those around you. And even the causes you care about with each passing year.
Warren Buffett is an example of this. He is one of the world's wealthiest men. A man with total financial freedom. The freedom to try and change the world.
He continues to pour his wealth, heart, and mind into philanthropic projects.
In fact, on June 23 2021, Buffett said this: 'Today is a milestone for me. In 2006, I pledged to distribute all of my Berkshire Hathaway shares—more than 99% of my net worth—to philanthropy. With today's $4.1 billion distribution, I'm halfway there.'
This is Buffett's journey now. To solve critical problems in the world that will make a difference. Choosing those that can make the biggest difference and provide the greatest return on his investment.
His journey as an investor has led him to this. And he's still on a journey, even at the ripe old age of 90.
Are you looking for financial freedom? There are two ways to get there…
The first path to financial freedom — the gentle, risk-managed journey
On this path, you work hard, live frugally, and generate surplus. You then invest that surplus as well as you possibly can — and in accordance with your risk profile.
What does a financial independence portfolio look like? It could be a mix of value-income stocks and even a few more speculative opportunities. You can use the Edward Jones login page to get some help in this area. Edward Jones Investments is one of the biggest privately held financial services companies in the world.
While past performance is no guarantee of the future, this approach seems to have held up well, even despite the Covid pandemic.
The second path to financial freedom — the aggressive approach to get rich
This won't suit everyone. It involves taking outsized risks. The best way to sum up this path is to refer to the speech Graeme Hart gave to graduating students at the University of Otago in 2018.
'Be bold,' he said. 'That means buy as big as you can, borrow as much as you can, and then work the asset as hard as you can.'
Hart is master of the leveraged buyout. But, for the average person, the more you leverage, the greater the risk that you run. Especially when it comes to business.
So the real answer to financial independence — whether you take the gentle, risk-managed investor approach or the big-stakes bold approach — comes down to financial education.
Don't be afraid to challenge yourself. Go climb a new mountain. Gain a fresh perspective.
You might end up being pleasantly surprised at where this adventure leads you.
Regards,
Simon Angelo
Editor, Wealth Morning
(This article is commentary and the author's personal opinion only. It is general in nature and should not be construed as any financial or investment advice. To obtain guidance for your specific situation, please consult a licensed Financial Advice Provider.)