My sister's farmhouse is rustic, to say the least. It's a 45-minute drive to New Plymouth — the nearest city where she and her husband work. And their son goes to school.
The route is one of the great drives of the world. Taranaki's Surf Highway.
Still, when she told me she'd sold her house, I assumed it had taken some time. Perhaps she'd been on the market all year. Then got lucky.
No, the house had sold in a day. Some 10 offers had rushed in from all over the North Island. One including an emotive letter from the prospective buyers.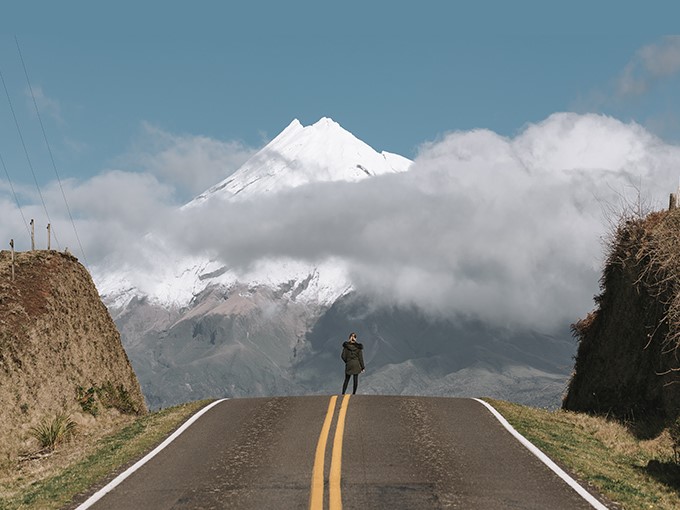 Surf Highway, Taranaki. Source: Noted
Fortunately, she managed to buy another house the next day. In town. Competing against seven other offers.
Desperate market conditions
It hit me with shock and concern the reason for these market conditions. Not a sudden influx of COVID-escaping expats — though they may have provided temporary uplift. But a more pernicious problem: the serious lack of affordable homes in this country.
So, my sister sold a home that was affordable. A rarity indeed! Priced at around 3x median household income in New Zealand.
And she managed to buy a home that was moderately to seriously unaffordable — around 4x to 5x median income.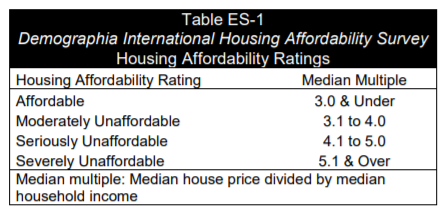 Source: Demographia
The Auckland 'price and divide' scenario is coming to the provinces
Based on my analysis, New Plymouth actually remained one of the more affordable areas of the country. Especially in relation to its higher levels of household incomes.
Real-estate prices over the past 10 years have actually lagged most other parts of the North Island:

Source: QV
On my last visit, I met a Wealth Morning subscriber for a pleasant drink. He's a long-term resident. And sees the benefits and beauty of the region — but also suggests the price lag may be due to the isolation. From either Auckland or Wellington, it is one of the harder regions to access.
The horizon is also cloudy. Many of the higher incomes derive from the energy industry. There are moratoriums on offshore oil-and-gas permits. Current pressures on the oil price. And growing redundancies seem inevitable.
Of course, a change in government could boost the region's fortunes. The local National MP termed the exploration moratoriums 'economic vandalism'. And it does appear to me that the region is being disadvantaged by current political ideology. Exploration will simply continue elsewhere.
But either way, New Plymouth's hot housing market provides evidence that people are moving to places they can afford. And that affordable housing in reach of any human settlement of economic size is becoming very rare across the entire country.
Housing compared to other asset classes
Yet, housing is not the only asset class in New Zealand to experience a rapid value build-up. Over the same period (January 2011 to January 2020), the NZX 50 Index grew from around 3,370 to 11,593.
That's an increase of 244%.
Now, property pundits will argue that share-market investments cannot compare to real estate. Since they're more difficult to leverage.
This is untrue, since sophisticated investors will be well aware of broker margin. Often with financing rates below mortgages. But then again, margin may only lever up to 50%. Whereas owner occupiers could borrow up to 90%.
But here's the critical problem.
The share market is an asset class designed for investors. It aligns their fortunes via growth and dividend income to business and economic growth. The housing market is designed to provide people a home to live in. Not operate in its current form as an asset class.
Many mum-and-dad investors seem to fear the share market and have plunged — often, their life savings — into rental houses. For many, it has been their main retirement investment.
The housing crisis
Now we have a housing crisis in this country. A rent-and-ownership affordability problem that has led to some of the worst homelessness rates in the developed world.
Both the two major political parties have stoked this over the past two decades. While throwing gasoline on the fire in the form of some of the highest net migration rates in the OCED.
Both have been economically harmful to people shut out of the market. Or debt stretched to enter it.
Though the current government has tried to do something, they have thus far failed and let down the very people they promised to help.
Wealth Morning's response
Through our Premium Research, we're going to continue recommending the best investments we can find on the global markets.
Many of our readers have significant portfolios. Many are financially independent.
But we are not without social conscience. We are concerned too many New Zealanders are taking on debt-to-income levels that are dangerous. To buy homes that are unaffordable by any measure. That too many people are priced out of the market. And that investment is skewed away from productive business or economic growth. While government initiatives like KiwiBuild could be a hapless mistake.
Over the next month, you'll see some analysed policy on housing and investment. Some findings that may shock you. And a more activist approach.
For now, we invite your feedback and thoughts. Reach us by replying to this newsletter or on [email protected].
Regards,
Simon Angelo
Editor, Wealth Morning