Was it Bill Gates who said this?
'Be nice to nerds. Chances are you'll end up working for one.'
Maybe you've seen it on a coffee cup. The phrase came to mind watching these two on television over the past month of lockdown.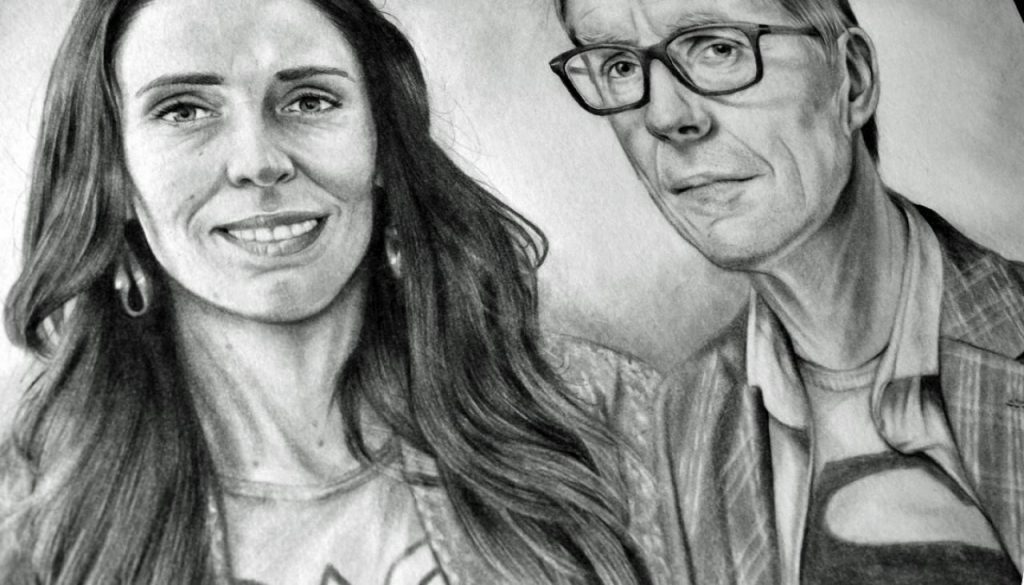 Source: Newshub / Trade Me
The prime minister of New Zealand and her director-general of health.
In this country, the lockdown has arguably been one of the most successful in the world. But we're a small island country. And on the health front, it appears we had some quality nerd thinking. Covering all the bases. Leaving nothing to chance.
But on the economic front, there seems to be an absence of nerds. Nerds who could get us through.
Instead we're facing:
Debt-to-GDP set to jump from 19% to 53% by 2023. In other words, a bigger national mortgage for your kids to have to pay.
An export base overly reliant on mainly raw commodity sales to China.
Low levels of value-add manufacturing.
Home prices still at severely unaffordable levels.
Debt-to-income ratios for new home buyers routinely exceeding legal maximums — compared to other countries like the UK.
Continued and significant GDP per capita gap with Australia.
Unemployment set to hit double figures.
We need some nerd thinking on the economy, not just health
The government has plenty of levers.
The trouble is, as we've just seen with KiwiBuild, those levers don't seem to be connected to anything.
My own view is that, for most economic situations that don't represent market failure, the government is best to keep out of it. Provide incentives for productive individuals and businesses to make the most of opportunities.
And they do have a key lever in this area. Tax.
Lower company tax could be used to attract more businesses and investment here.
GST has huge firepower. You can't tariff big, low-cost manufacturers like China when you have a free-trade agreement. But you can slap GST on such imports, while exempting local manufacturers so they have a fighting chance.
The cost of housing is partly due to high regulatory and build costs. Up to 30% of constructing a house goes on compliance areas. Again, exempt building materials and permits from GST, as with financial transactions and airfares.
Use the tax system to incentivise people and need. Especially in the areas of affordable housing, local manufacturing, and innovation.
Stop chomping at the bit to restore mass migration. You can't populate your way out of a recession. It'll only create more troubles.
Here's a good comparison that puts everything in perspective. Ireland jumped to the top of the EU's GDP-per-capita league by targeting business taxes, while keeping its net migration rate at around a third of New Zealand's.
But amidst the recession, is opportunity returning?
For investors, the NZX presented some limited opportunity in March
There were some great companies presenting value in their share price due to the coronavirus panic. This has now subsided. Prices are back up. And we're looking at the same old exchange. Small. Picked bare. And comparatively expensive.
So while we do cover some local companies in our Premium Research, we're more focused on global stocks these days — about 20 in all right now. Where value is still prevalent. And there could be good money to be made.
This comes down to spending the time doing detailed analysis. A nerd activity.
Regards,
Simon Angelo
Editor, WealthMorning.com