Passionate. Enthusiastic. Inspirational…
That's what I first thought when I met Kevin Smith for coffee a few days ago.
He describes himself as 72 years young, and truly, he does move with the agile step of a man at least 30 years younger.
There's a vivacious energy about Kevin that's hard to ignore. You see in his attentive eyes. You see it in his sweeping gestures. And you most definitely feel it in his abundant stories.
And, yes, Kevin does have some pretty astounding stories to tell.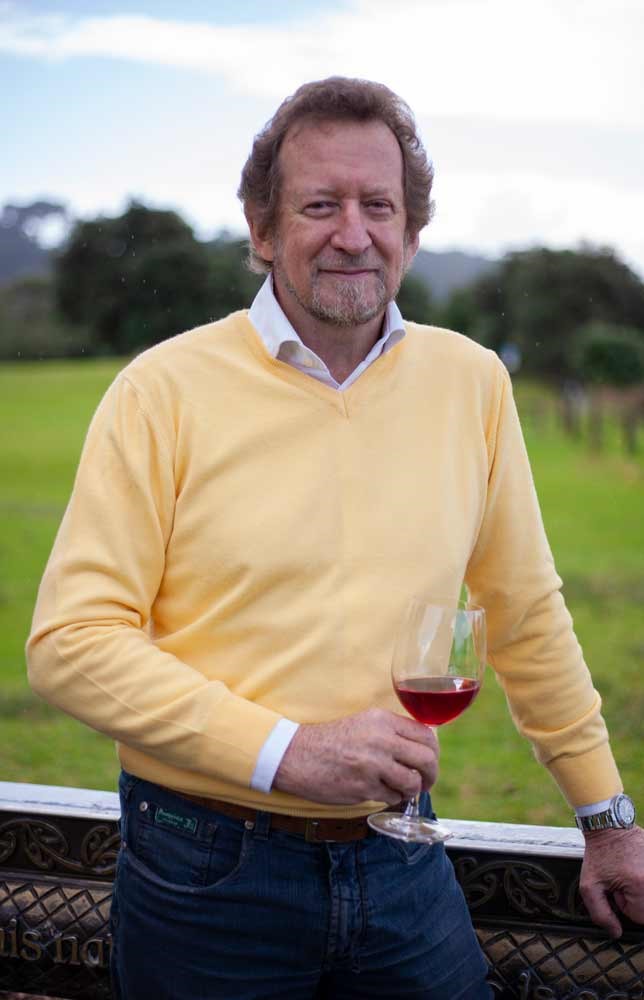 He's forged a successful career on the South American continent, experiencing a deeply layered cultural experience. He's worked within the twisty confines of a serpentine bureaucracy. He's immersed himself in the warmth of Brazilian family values. He's quite literally done it all.
Kevin has since returned to New Zealand. No, not to slow down and retire! On the contrary, he's gearing himself up to work on a fresh venture. It's called Longevity International, and this brilliant idea might just prove to be a game changer for Kiwis over the age of 50.
Here's my exclusive Q&A with Kevin Smith:
---
Kevin, one thing that really intrigued me was your background. You've had an exciting career trajectory, and you've spent 30+ years in Brazil. How did that happen? ​
In 1983, my Auckland-based company, Growth Marketing Ltd, introduced our Response fertiliser to the US market. We exhibited at the Tulare, California Agricultural Show. It attracted visitors from throughout the Americas.
One gentleman from Brazil was impressed with our product. As a result of that meeting, we became the Australasian distributor of Guarany agricultural equipment, while Guarany became our distributor in South America.
Shortly after, Guarany's president invited me to Brazil to discuss a manufacturing-under-licence agreement for Response.
Then he invited me to run his company's sales and marketing operations. It was an intriguing offer, so I sold Growth Marketing, and I moved to Brazil in 1985.
Six years later, I married his daughter.
Later, I started several companies, including a contemporary art gallery, worked for multinationals, and served on the board of companies such as Tru-Test.
What a fascinating journey. Now, when you mention the word 'Brazil', most people tend to think of soccer supremacy, the delightful samba, the majestic Amazon rainforest. It's all about exotic stereotypes. But Brazil is so much more than that. What do you love most about the nation and the culture? ​
Brazil is an amazing country of more than 200 million.
It is huge, bigger than Australia, but with no deserts. It has an abundance of fertile soils and water. The Amazon river alone carries more freshwater than all the rest of the rivers of the world combined.
It is the industrial and commercial powerhouse of the continent, producing virtually everything, including aircraft, vehicles, foodstuffs, pharmaceuticals, vaccines, etc.
So much so that foreign trade runs massive surpluses, resulting in foreign currency reserves of more than half-a-trillion NZD.
Brazil was, for a time, the fifth-largest economy in the world. But as a result of the current recession, it has dropped to ninth.
From a business point of view, it is a land of many opportunities, and from a personal point of view, it is a very nice place to be in.
Wonderful people who are very welcoming to visitors. The richness of its culture constantly stimulates and draws you in.
It even has a delightful climate with no cyclones or earthquakes.
However, there is, of course, a downside. A debilitating bureaucracy, endemic corruption, and mosquito-borne diseases. Violent crime that impacts on everyone.
As a businessman, I had to deal with a scale of complications that it would be difficult for New Zealanders to imagine. When I first arrived, there was inflation of 4000% per year. The labour laws are also very challenging, with social costs adding 100% to wages.
A company has to pay more than 42 taxes each month, comply with very complex laws and regulations, as well as handle import restrictions, inspections of every type on a regular basis.
It is a crazy country that somehow functions. But it could be so much more with the right government.
You must have had your fair share of hair-raising experiences while living in Brazil. What are the standout memories for you?
​There were quite a few challenging situations, but perhaps a couple are worth mentioning.
I bought an abandoned classic yacht (a 1972 40′ Swan) and decided to sail it 600 nautical miles down the coast of Brazil — from Vitora in Espirito Santo to Santos, São Paulo for a full restoration.
Before we set sail, we pumped out the water inside. It was so deep it covered the engine. We replaced the batteries, carried out a few repairs and set off in beautiful conditions: blue sky, calm seas, 10 knots of wind.
That evening, after sailing directly to our first waypoint — 100 miles off the coast to avoid the nasty reefs — the dodgy engine, which we relied on to charge the batteries, gave up. So we lost all of our electrics, including our plotter, radio and nav lights.
We had a backup portable GPS and a handheld marine radio, so we decided to push on.
Then, about midday on the next day, in an otherwise perfect blue sky, a strange, very small black cloud appeared over the horizon. It raced towards us.
When it passed overhead, it rained. We thought it was weird and quite funny because it was a very small cloud, not much bigger than the boat.
However, it brought with it the feared nor'easterly. Suddenly we were hit with winds gusting to 40-50 knots. The sea grew to 4-5 metres over the next few hours. We had an exciting few days!
The first night, the halyard holding the genoa broke and disappeared into the darkness. We managed to repair the halyard. But then, on the next day, in a sudden gybe, the boom vang let go with loud crack.
The uncontrolled boom flew over our grateful heads with such force that it blew apart the traveller block. More temporary repairs!
The storm never left us, and despite being in the principle north-south shipping lane, we managed to survive the sleepless nights. We arrived at our destination totally exhausted but thankful to have survived.
The other experience was on a farm. With sunset approaching, I decided to ride on horseback to the top of a tree-clad hill. On reaching the summit, I turned the horse around to ride back down the hill with the setting sun behind us. But the horse refused. I couldn't figure out why until I looked up.
There, barely a metre above our heads, was a giant network of spiderwebs strung from tree to tree. This had been unnoticeable (by me and the horse) until the low rays of the sun revealed them.
And there, in their thousands, were huge bird-eating spiders. I dismounted, and the horse and I, with deeply bowed heads, trying not to look like birds, managed to pass below to the safety of the open paddock.
Spine-tingling indeed! Now, you've recently returned to New Zealand after decades away. Have you experienced significant culture shock in adjusting to life back here? ​
Not really. NZ has changed, of course, and I found surprising problems like polluted waterways and an archaic highway system. But despite a large influx of new immigrants from many different countries, the essential values of Kiwis remain and seem to be embraced by our new citizens.
After a short period acclimatising, I'm feeling right at home. Also, compared to Brazil, it's a lot easier to follow the Rugby World Cup!
Your wife is Brazilian. How is she handling the transition to New Zealand life?
She finds the Kiwi accent a bit of a challenge at times, but loves her new home and the more tranquil way of life that New Zealand offers.
Brazilians and Kiwis are quite similar, friendly people with a great sense of humour who value good company and great food.
Sport in general is undoubtedly more important in this country, but she has already caught the All Black fever and is a fervent supporter of NZ.
The only thing that she really finds difficult living here is being apart from her family, so she maintains daily contact and visits at least once a year.
Having seen both sides of the fence now, what do you think Kiwis can learn from Brazilians?
​Quite a lot, but I will provide just one example of what not to do and another of what could be done.
Brazil's biggest handicap is the chronic corruption. In New Zealand, we must guard against this, demand transparency and hold public officials to account.
The Light Rail debate in Auckland is quite strange to my eyes. Here, we have regional and central government politicians talking about spending $10 billion or more, but the decision-making process is vague and hidden from the public.
This raises questions, especially since the two main contenders have been caught in the recent past paying bribes to win tenders.
On the positive side, Brazil manages to achieve great things in civil engineering, especially highways and housing. 1.5 million homes were built over five years to house lower-income groups, all with high standards of thermal and acoustic insulation and energy conservation.
We could learn from that.
Of course, that brings us to Longevity International. It was your vibrant cultural experience in Brazil that inspired you to start this new project. Why are you so passionate about it? ​
When I returned home, I was surprised by the number of seniors who I found were being left pretty much to themselves, remembered by their families seemingly just at Christmas or on birthdays.
This is in striking contrast to the Latin (and Asian) culture, where older family members are cared for at home by the children. The family is totally integrated, from grandchildren to grandparents.
Many of these seniors were somewhat sad and wanting to contribute in some way, but they did not quite know how to do this.
I met with some old friends, and after discussing this at some length, we decided to take action.
We started Longevity International to research and share information on achieving longevity. But since there is no point in living longer to be miserable, we decided to include fun in the equation!
Also, fulfilment is a great antidepressant — so we are providing ways for people to contribute and be more engaged.
We are organising the first Longevity Fair, which will take place in Auckland in March/April. This will showcase products for our seniors, and many of the products will relate to our vision.
But they won't be 'old-peoples' products. No one wants those!
What do you hope to achieve with Longevity International?​
Very simply: Share ways to live longer with joy and fulfilment and create a community that will have fun!
I'm sure many of our Wealth Morning readers would love to participate in Longevity International. How can they sign up?
They can sign up on our website: longevityinternational.co.nz
They can also join our optional Silver Friday Card loyalty programme.
We would love to have them become part of our community!
Thank you so much for sharing your life's journey with us, Kevin! It's been really inspiring and enriching. We want to wish you the very best with Longevity International.
Regards,
John Ling
Contributor, WealthMorning.com