I'm behind the wheel in Giaveno, Northern Italy. The road runs along the river, with snowy mountains in the backdrop. We're trying to find the Airbnb we've booked for the next few days. I pull over to check the details.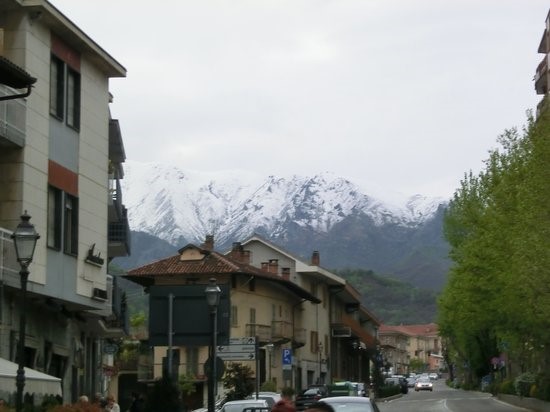 At once, there's honking. And shouting in Italian. Motorists are waving their arms, as if I've just run over their grandmother.
I motion at them: 'Go past.' There are no other vehicles coming. Ample room!
A group of schoolchildren in uniform walk by. And they start joining in, shouting abuse above the horns. 'Inglese! Inglese!'
Of course, it would be an Englishman blocking up the road! But while the plates on the silver Mercedes may begin with 'GBJ', I'm not English.
I wave my arms back at them. And I shout that I'm checking the bloody address!
That seems to be the right thing to do. The waving and abuse warms a little in tone. And I get my car off the road, drive through a cast-iron gate, and into the garden courtyard of the villa where we're staying.
Well, the Italians have every right to get frustrated. Not only do tourists block up their roads, but their governments never seem to work out. Even when they begin with so much hope.
Let me tell you about the latest saga. It's a crisis. But in every crisis, there's opportunity. Last time I was in Italy, I explored some of these opportunities.
What's the latest with Italy's government?
The normally mild-mannered PM, Giuseppe Conte, launched a stinging attack on his deputy, Matteo Salvini, in the Italian Senate before announcing his resignation.
Salvini has called for a no-confidence vote in Conte. Saying the populist coalition government is unworkable.
Salvini wants lower taxes to boost the flagging economy. And a crackdown on immigration. His right-wing Northern League Party is leading current opinion polls with a rating of around 37%.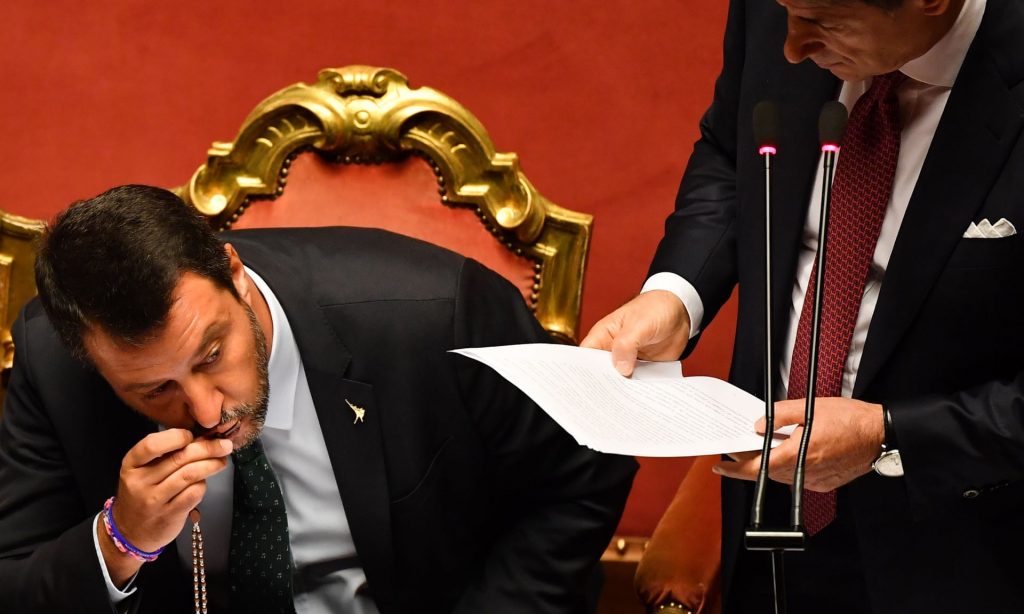 While Conte delivered his stinging attack, Salvini kissed a rosary, saying, 'I'll ask the Madonna for protection as long as I live.'
Salvini wants to be prime minister, to 'focus on Italians, not on Merkel or Macron…I am proud, free and nationalist. Italy will be about children who have a mum and a dad.'
Now a snap election is in the hands of the Italian president, Sergio Mattarella. Should Salvini come to power, it's possible Italy may have the most far-right government since Mussolini.
There are a few scenarios:
Fresh elections in October — this is Mr Salvini's wish. Opinion polls suggest his League Party could win comfortably and form the dominant party in a coalition with other right-wing parties.
An alternative government is found. The League holds only 17% of seats in the legislature and does not currently mirror the opinion polls. The Five Star Movement could set aside differences with the opposition centre-left Democratic Party and continue a coalition.
A long-shot scenario where Salvini pulls together a right-wing coalition inside the current parliament.
Meanwhile, decisions on the budget and pressing issues are stalled. Businesses put off hiring and making decisions amidst the uncertainty. And Italian stocks and bonds stumble.
The Italian problem
Italy has a dynamic manufacturing economy. The third-largest in the EU. It runs a trade surplus, and despite high government debt, it has remarkably low levels of household debt.
Yet, over the past two decades, its economy has barely moved.
Why is this?
Several leading economists recently told the Financial Times the reasons they see:
Italy's firms are generally small, family-owned and have low productivity.
School performance is poor — at the bottom of the OECD averages.
A large proportion of Italy's youth is neither in work nor training. In 2017, this problem affected more than 25% of 15- to 34-year olds.
A high percentage of young people do not earn a university degree. This level is among the lowest in the OECD.
The country scores poorly in civil justice. Public administration is inefficient, adds an extra layer of cost to business and holds back growth.
Government expenditure on public debt is among the highest in the OECD, reducing funds for infrastructure and other investment.
Could the tide be about to turn?
The best time to buy into a recovery is before it happens. In some ways, Italy has the hallmarks of New Zealand in 1984. Or Ireland in 1990.
Yes, structural problems in need of shake-up.
Both countries were able to deregulate and transform their economies. Ireland accelerated well past New Zealand's by being able to position itself as a low-tax corporate base for American business in Europe.
Perhaps Salvini's time has come. Should he come to power, he could well be 'Italy's Trump'. And we've seen how this has escalated the Dow since 2016.
While the short-run traders wait and see, prices stall. This could be a good time to enter the Italian market.
In our premium newsletter, Lifetime Wealth Investor, we're currently researching stocks in Italy. They come with a steep discount but could offer plenty of potential income and growth. You can learn more about this service by clicking here.
So, will Italy's latest political crisis give rise to new opportunity?
Best pour a Chianti and keep watch!
Ciao,
Simon Angelo
Editor, WealthMorning.com