Last week, something entirely unexpected happened.
I've never been mugged. A guy I knew had been. It was a sudden, unexpected attack on a dark street that left him bruised and in hospital.
Last Tuesday, I experienced the equivalent of a mugging on the ASX.
The share price of a previously stable REIT (Real Estate Investment Trust) plunged 42% and wiped out hundreds of millions of dollars in value. In a single day.
Rural Funds Group [ASX:RFF] owns a diversified stable of agricultural assets, leased to farmers. It has long term leases across almond orchards, cattle farms, poultry infrastructure, vineyards, cotton assets and macadamia orchards.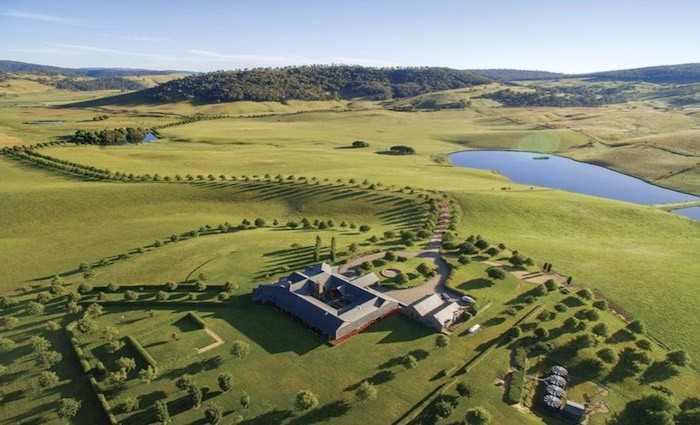 I first analysed the company some months ago. It looked a bit expensive, with limited information on the actual leases. But debt levels were not unreasonable. The WALE (weighted average lease expiry) looked good at 11.4 years. And dividend yield was attractive.
Since I wanted some REIT exposure to farming, I took a small stake. With a view to watching the company.
The share price kept climbing. Until its tumble last Tuesday.
Short sellers
Short sellers sell stock in a company they don't own. It's called selling short.
When you sell short, you borrow the stock from owners for a fee and sell it at the current price. And then you buy it back to return to the lender, after the price has crashed. To make a killing.
Most short sellers bet on trends and against companies they think will struggle. They have mixed success. But they're not altogether bad, since they may help price assets — and in some cases, create value opportunities for others to buy.
They also provide a fee. So large portfolio holders can 'rent out' their stocks to short sellers using broker programmes such as 'yield enhancement.'
Yet, the attack on Rural Funds Group is a bit different.
Bonitas Research is an 'activist short seller'. They don't just short-sell. They produce damning reports on their targets designed to smash the share price.
And that's exactly what Rural Funds Group fell victim to.
In their report, Bonitas stated they believed RFF's equity was 'ultimately worthless', implying the fund was set up as a scam. And they accused the company of fabricating rental income, siphoning cash to its manager and accounting for nefarious transactions, redirecting $86m away from minority shareholders.
These allegations are serious. And potentially defamatory. But Bonitas is based in Texas. And Rural Funds Group is in Australia. So it's questionable as to whether Australia's laws have any reach over Bonitas.
Unfortunately, there were some shareholders who believed this. Which is why the share price crashed. Depending on the size of their holding, they could have lost plenty.
A trading halt on the ASX was put in place soon after.
The thing to keep in mind with any short seller is they have a vested interest in the share price falling. And manipulating the market.
To my way of thinking, the allegations didn't make sense.
If the farm assets were worth far less than in the accounts, how on earth did the company obtain financing on them based on valuations?
And how did they get all this past their auditors (PwC) for the past few years?
Most telling, however, is that Bonitas seems to be operated by one person — 'Principal and CEO' Matthew Wiechert. And his last attack on Bosideng [HKEX: 3998] in June proved mischievous.
Once the company had refuted the allegations, its share price recovered from a 28% nosedive.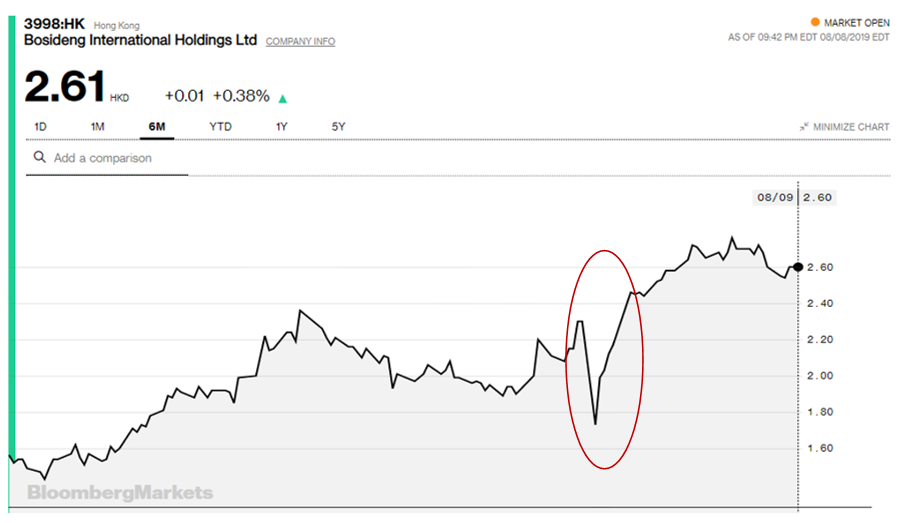 Following the trading halt, Rural Funds Group denied the claims and declared their accounts '100% accurate'. In fact, they went a bit further. They've enlisted Ernst & Young to prepare an independent report.
I don't think a company would do that unless they're confident in their accounts. However, this is going to take about three weeks to prepare.
If you're interested in the detail, the company has issued a webinar here refuting the allegations.
Meanwhile, the strongest support has perhaps come from Rural Funds Group directors themselves, who've taken the opportunity to buy shares at a discount.
At the time of writing, Michael Carroll has purchased 53,835 shares. David Bryant 294,038. And Guy Paynter 400,000.
Significant investment and a vote of confidence.
Here's the surprise rollercoaster Rural Funds Group has been through over the past two weeks: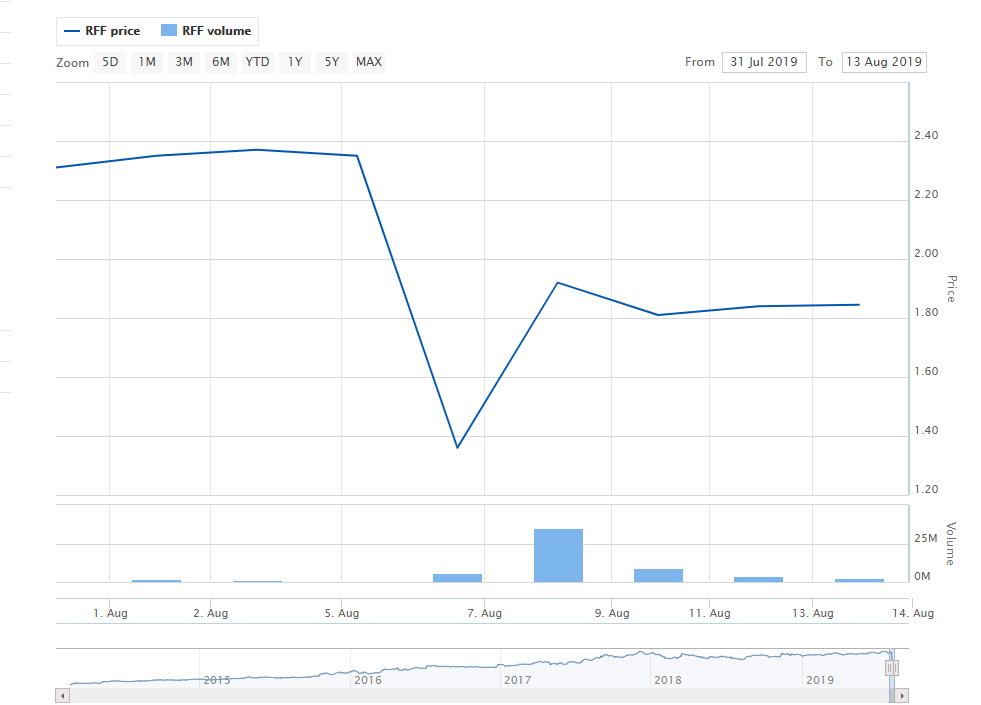 And it's still got some way to go to get back to where it was.
Don't be surprised if the short sellers strike again. Somewhere else. They look for any weakness — and sometimes even make them up. But a good company will stand by their accounts and clarify any doubt as needed.
Which is what I hope the Ernst & Young report will reveal about Rural Funds in three weeks' time.
Keep safe out there.
Regards,
Simon Angelo
Editor, WealthMorning.com
PS: In our next premium newsletter, Lifetime Wealth Investor, we plan to look at yield enhancement. It's about how you could benefit from short-selling activity to add extra yield.
Important disclosures
Simon Angelo owns shares in Rural Funds Group [ASX:RFF]