I don't pay for petrol. I pull up at my local Z station and fill up my Italian sports wagon with high octane premium fuel. And it's on the house. Then I drive wherever I want. To the mountain in winter. To the northern beaches in summer. To see my family down country.
There's a good man on the forecourt who helps me fill the car. 'I see you here a lot,' he says. 'Do you always use Z?'
'I only use Z,' I tell him. 'I'm a shareholder.'
We share a controversial opinion. Public transport and bicycles have their limits — especially in the rain, which happens a lot in Auckland. We should be improving the great Kiwi roading network.
He arranges a complimentary coffee inside. And asks me how to buy shares. I can't give him any specific advice, but I can mention one of the key benefits of owning shares in any profitable company.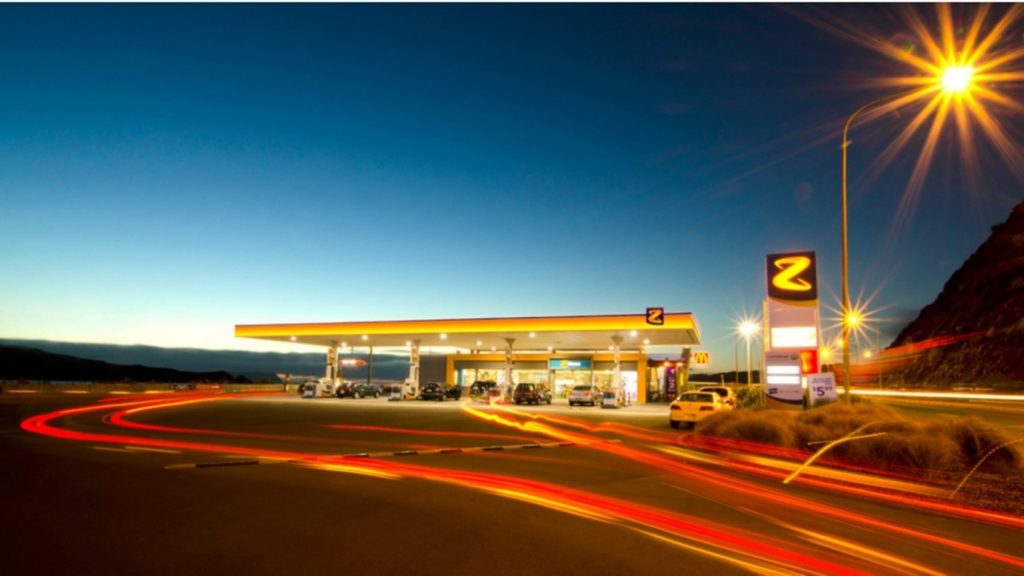 Dividend income
Okay, the petrol at Z Energy [NZX:ZEL] is not exactly on the house. Simply, over the past few years, the returns from my shareholding have covered our annual fuel bill.
There's a risk that dividend policy may change. There's a risk that dividend cover may fall. But over the past several years, Z has paid out between 4.03% and 5.64% per annum each year.
Moreover, Z has a trailing 12-month pay-out ratio of 46%, meaning the dividend is sufficiently covered by earnings. Soon, analysts are predicting a higher pay-out ratio, which could see yield increase to over 7%.
Capital growth
While a dividend stream generates passive income to pay for day-to-day life, what I really like is the potential back-burner to grow your wealth while that happens.
At the time of writing, Z stock sits around the mid-$6 mark. Morningstar has a price target on the stock of $8.30. They see it worth more based on projected increase to dividend yield and the 65% increase to gross fuel margins the business has achieved.
Z has a strong retail offer and business diversity. It has ~200 Z stations, ~140 Caltex stations, 161 truck stops, a share in local distribution ships and infrastructure, 15% of the refinery (Refinery NZ [NZX:NZR]) — which assists a side business in supplying bitumen to the roading industry, and 25% of Loyalty NZ (Fly Buys). It's also recently opened a bio-diesel plant in South Auckland and acquired a 70.1% shareholding in Flick Electric — the first retail electricity supplier to offer access to wholesale prices.
But what about the death of fossil fuels?
The reality in NZ, given the age of our fleet, is that we'll be burning petrol for a long time yet. Sure, we're focused on a lower carbon future with EVs. And the good part of this story is that Z is leading the charge in powering those vehicles.
Z is angling to be the leading stop for EV charging.
'We're not an oil company, we're a transport energy company and we're committed to meeting the needs of our customers, whatever they might be.'
—Z Energy
The company seeks to roll out a network of fast-charge electric vehicle charging stations. There are 7 already in place around the country. The chargers on offer draw up to 400v of electricity and promise to charge a standard EV 'in the time it takes you to grab a cup of coffee.'
So, in future, you'll still call at Z and pay for a rapid charge 'fill up'. You won't have to stand with pump in hand. You can pop inside and buy a coffee, or milk, or a magazine.
Retail store sales have been increasing. Healthier snacks and vegan options have boosted sales — 50% year-on-year for sandwiches alone.
Yet non-fuel revenue is still only around 2% of Z's income. In a declining fuel market, the company faces a challenge to maximise its capital by increasing non-fuel income. Management also seeks to utilise supply chain expertise to develop new business models.
Cash cow
These days, Z is a cash cow. The dividend appears steady for now with room to increase. Return on equity ran at a healthy 30.69% last financial year.
The key risk you take in investing to obtain passive income through this dividend is whether over the long run capital value will increase or decrease. Although the strategy looks promising, it will depend on Z's ability to profitably capitalise on new opportunities in front of it.
One thing to keep in mind is that fuel revenue is supported by volume. Net profit margins in NZ are only around 3-6 cents per litre. So, when I fill up, they're making maybe $3.60 on my 60-litre tank.
If I convert to an EV (which I don't want to do since I like the sound of a roaring turbo), I'll pay $5-$10 for fast-charge. Maybe I'll be more likely to get a cappuccino with the slightly longer and less engaged fill-up time. Margins could be retained.
For now, let's keep those dividends rolling.
Check back tomorrow for Part Two. We'll profile the town where residents earn nearly half their household income from passive income.
Regards,
Simon Angelo
Editor, WealthMorning.com

PS: If you're looking for good dividend stocks that may be able to see you through the next recession, my exclusive newsletter Lifetime Wealth Investor might just be the ticket. Click here to check it out today…
Important disclosures
The stocks mentioned in this report are examples only. They are not official recommendations.
Simon Angelo owns shares in Z Energy Limited [NZX:ZEL] via wealth manager Vistafolio.