The Reserve Bank just cut the OCR 50 basis points to a record low of 1%!
New Zealand is starting to feel a lot more like the Europe I left. Anaemic growth. Low interest rates. Strangulating compliance. High business taxes.
Cut the interest rates all you like. But you may as well send a meat lover to a vegan buffet. Plenty to nibble on. Nothing to fill or satisfy.
To be fair, the RBNZ has only one major tool — the OCR to target inflation. And I'm sure having an eye on a China slowdown is part of this decision. Cut interest rates and the Kiwi dollar plunges — making it more competitive to export.
And the dollar did plunge. Yesterday, the AUD.NZD pair was floating below 1.035. I had an order in just below. Suddenly it shot up to nearly 1.050 following the announcement.
AUD to NZD Chart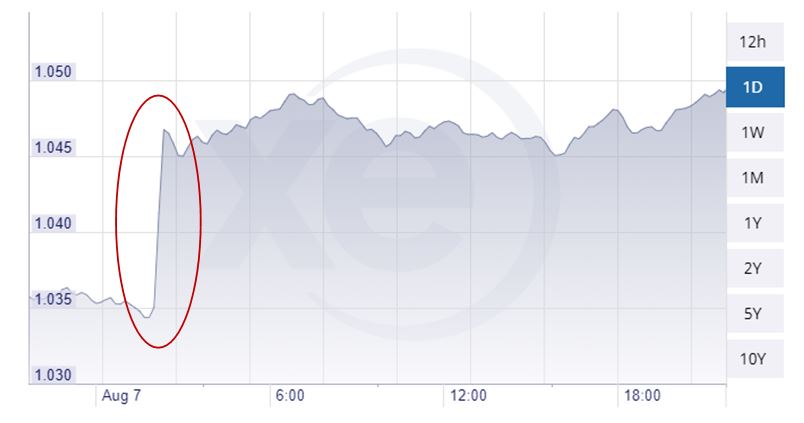 Trouble is, others are using monetary policy to lower their currencies. So the competitive export benefit negates a bit. Australia's central bank rate is also at a record low of 1%. Trump is pressuring the fed to bring their rate down. The Eurozone's central bank deposit rate remains at -0.4%.
Meanwhile, an ageing population's savings generate even less.
My holiday account's rate is now at 1.75%. We'll be ordering wine by the glass rather than the bottle at next trip. That's how it works.
Low interest rates are meant to revive an ailing economy. Make borrowing cheaper. Get people investing, developing and building. But that's not the whole equation.
In Germany, low interest rates are even being blamed on anti-migrant and xenophobic sentiment. Older generations find a lifetime of careful saving brings little reward. Meanwhile, migrants and foreign investors come, exchange our weak dollars and buy up the country.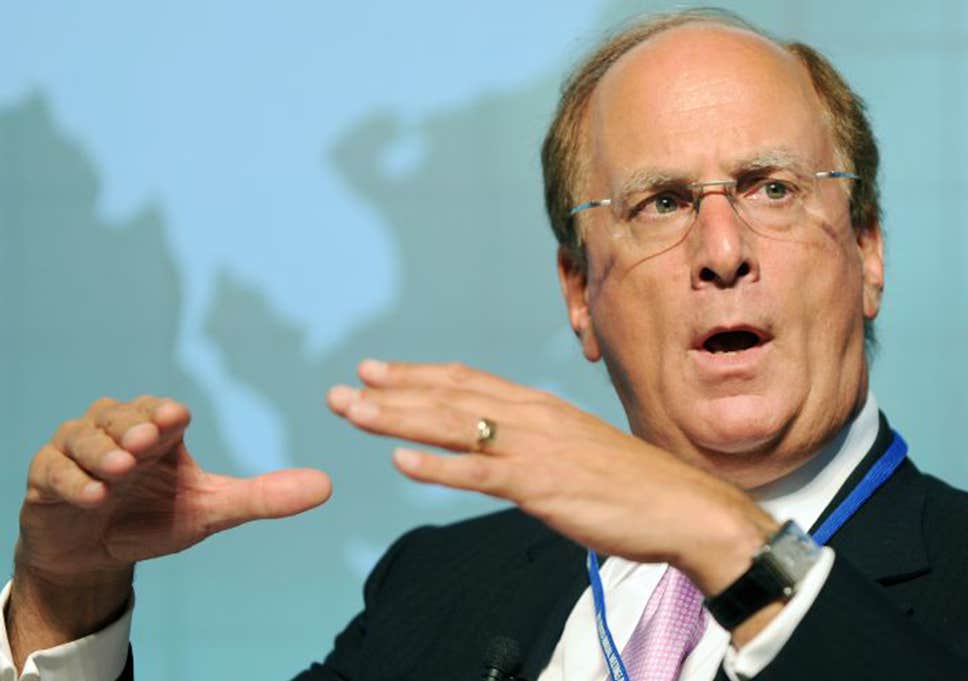 Larry Fink, boss of mega fund manager BlackRock has also expressed concerns at low interest rates. His concern is that people today need to invest so much more to afford retirement. The alternative is to take on a lot more risk.
I never thought the once rock-star Kiwi economy would end up on this sort of life support. Too much dependence on commodities, one export market — China — and high immigration to keep the heart beating. With a cardiac arrest on the horizon, the defibrillator seems to be low interest rates.
Clearly, we need more tools to spark business. Make their wealth-generation job more straightforward. More worthwhile. And acknowledge that we're at the bottom of the world, needing some advantage.
So fiscal stimulus. Since monetary alone may be insufficient.
Reducing the endless rules and costs to get a business humming — and then cutting taxes once it posts annual profits — would make business investment more promising. Slightly lower interest rates are the less attractive component in the equation.
We need to encourage our ex-high school prefects to become entrepreneurs and makers rather than regulators and lawyers.
What can investors do?
It's possible to escape the savings rut by seeking yield in the markets. But that requires some expertise and willingness to take on risk. The NZX is now chugging to precarious heights. And it's had a little more rocket fuel, thanks to yesterday's announcement.
Perhaps it's time to look further afield. In our latest newsletter, Lifetime Wealth Investor, we profile yield and growth-focused stocks in Australia and beyond. You can join that research here.
Watch the banks as the new OCR feeds through. Maybe, in time, your mortgage might be a bit cheaper. Your savings account might be a little sicker.
As for kickstarting the economy and boosting jobs, there's only so far you can go with a number generated by the Reserve Bank.
Regards,
Simon Angelo
Editor, WealthMorning.com