Property prices are high. Share prices are high. The bank pays little. So where do I turn for a reasonable investment?
Depends on your time horizon.
There's an old Rolling Stones song that plays in my head — 'Time is On My Side.'
Leo Tolstoy put it just as well — 'The two most powerful warriors are patience and time.'
I was reminded of that recently. Via a pot of foie gras.
When I lived in Europe, every few months, we'd load up the car on the ferry and set sail to the French port of St Malo. Leaving enough boot space to fill the car up with some of the best food and wine in the world.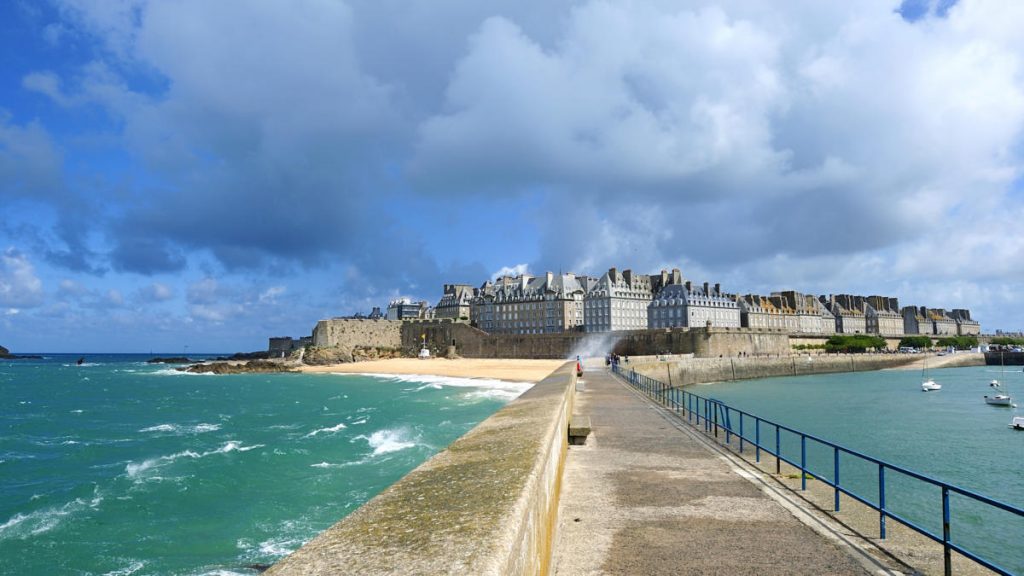 The old walled city used to be a haven for pirates. But the walls could not protect against German bombs. It met with near-total destruction in World War II. And was rebuilt over a 12-year period from 1948 to 1960.
If you ever get the chance to visit, it's an inspiring place. Locals from far and wide come inside the walls to dine at the famed restaurants. And it's a mecca for seafood and delightful patisseries selling the Bretagne flan.
Within and beyond the defensive walls of St Malo, I also failed to invest in what has turned out to be a good defensive stock — at least this past year.
La Madeline Carrefour is a large supermarket just outside St Malo's walls. (There's a smaller Carrefour City within the walls).
During school holidays, you'd often see other GBJ plates in the car park at La Madeline. And there were stories of friends returning, their cars so laden with food and wine they couldn't cross the ferry ramp without assistance.
Investing in Europe, my wife said to me, 'Maybe you should look at Carrefour [EPA:CA].'
The supermarket industry can be a good defensive investment in a high market. People always need to eat. Yet, competition in the European supermarket industry put pressure on margins and there had been a sell-off.
Still, Carrefour has strong market position. Competitive buying advantage via economies of scale. It is one of the largest hypermarket chains in the world with 12,300 stores — including a growing number in China.
So it looks like a good quality business. In business — as in marriage — quality attracts quality. And with a little patience and time, such businesses may prevail.
When I started looking into the company, it was attractively priced. P/E around 14 (against an industry average of 19). P/B (price to book) just over 1 (against an industry average of 3+).
And it was paying steady (and growing) dividends of just under 3%. Again, above industry norms.
When I analysed Carrefour, it was priced around 14 euros. Since the price had fallen at that time, I wondered if it had further to go. And promptly forgot the stock.
About a year later, it's hit 18 euros. So, with dividends, there was 30% upside in a year from a defensive business.
Most analysts covering the stock still have a 'Buy' rating on it.
Now I miss St. Malo. And I regret not getting into Carrefour. But there are still some great value investments in this area that may also have defensive qualities over time.
So I'll explore those in more detail in my inner circle newsletter — Lifetime Wealth Investor.
But one more thing. The walls of St Malo hold another powerful lesson.
Walls built to defend in one age — in St Malo's case, the 17th century — could no longer defend it in the 20th.
This is the same with businesses. And few businesses last more than a generation.
Although you may invest over time, time can both build up value. And destroy it.
So time and patience alone may not be enough. You need insight too.
Keep watch. Keep reading. And keep thinking.
Regards,
Simon Angelo
Editor, Money Morning New Zealand­­­­