A choice can change the course of life for generations to come. And boredom drives many choices.
A distant ancestor of mine, on my father's side, was faced with a choice.
Domenico Angelo's father was a well-off merchant in the Italian port city of Livorno. Domenico had a good, secure job working for his dad in the 'counting house' of the business.
But he was stone bored.
So, he did what any brave young man would do. Moved to London. Started a business. A fencing academy, of all things — which later paved the way for it to become an Olympic sport. But that's another story.
Fortunately, things worked out. And he didn't have to go cap in hand back to his dad in Italy. He got rich. Put his sons through Eton. Then watched the money dwindle away…
His Soho Square mansion was bombed flat during WWII. (There's a Catholic Church on the site now). And with no more business and little family money left, his sons moved to New Zealand and Australia. Which is why, somewhere along the lines, I ended up here.
So, I've made some trips back to Italy. And tried to grapple with the investment case in this wonderful but complex country.
Stay with me. I'm going to uncover one of my more interesting investments on the Milan Exchange and how I came to find it.
The Italian population is shrinking
The death rate exceeds the birth rate. In a country of 60 million people, only 464,000 births were registered last year — the lowest on record ever.
And the population is ageing. The median age in Italy is 45.9 years. This creates a demographic time bomb, with the working-age portion of the population shrinking.
So, in Catholic Italy, why aren't people having more kids? According to Istat, the average Italian woman wants to have two or more children. She'll have on average 1.38 — like Japan.
Popular reason cited — too hard to find a good job.
Youth unemployment (under 25) runs at 33%. Doesn't get much better after, with total unemployment nearly 11%.
Yet, despite these worrying numbers, the Italian economy is now managing to grow. In the first quarter of this year, GDP rose 0.2%, with 60,000 new jobs created in April.
Against this, the population declined by 90,000 people in 2018.
Here in NZ, our economy grew 2.8% in 2018.
But our population has been growing at a similar rate (around 2%).
So are we doing any better than Italy? They're growing with a declining population. We're filling up our roads and selling off our houses and don't seem to be getting any more productive.
New anti-establishment government
The new Five Star Movement and right-wing League government is bringing a new approach to Italy. They're already clashing swords with the EU, courting Chinese 'belt and road' investment, pursuing physical and digital infrastructure investment, taking a hard line on illegal immigration, and turning back migrant ships.
Prime Minster Giuseppe Conte has railed against globalisation, expressed disappointment with the EU, and proposes flat taxes for businesses and individuals. His deputy, Matteo Salvini from the League, is starkly critical of the EU and the euro.
Meanwhile, the EU is proposing to fine Italy up to €3.5bn.
Under EU rules, no country should have debt above 60% of GDP. Italy's public debt was 132.2% in 2018.
Doesn't take a genius to see that Italy and the EU are on a collision course.
And the markets do not like it. They've punished Italian stocks, which essentially are now 'on sale'. If Italy had its own currency, no doubt it would be punished even more than Stirling has. [openx slug=inpost]
In crisis there is opportunity
Tax cuts, infrastructure investment, Chinese money, and resurgence of job growth amidst a declining population point to opportunity in Italy.
Moreover, against high public debt, Italian households appear fine. Even defensive.
Almost 60% of Italian households own their homes with no mortgage – about double the rate in Germany, France and the UK. And at 40% of GDP, these households have among the lowest debt-to-GDP ratio in Europe.
The country is also Europe's second-largest exporter after Germany and continues to run a trade surplus.
So, despite some gung-ho central government history, Italian households and businesses are remarkably robust.
While the markets punish Italy for its fiscal policy, there is latent potential.
We've seen the Trump effect grow the US economy. It's the same approach here. Cut taxes. Grow jobs. Protect industry from the ravages of globalisation. Get very selective with migration — especially when demographics are going against you.
Of course, you must be in for the long-term. And you must be prepared to run some risk.
Legendary investor George Soros' Quantum fund took a big bet on Italian real estate when they bought 5% of cooperative Italian shopping centre group Immobiliare Grande Distribuzione (IGD) [BIT:IGD] back in 2014.
They seem to have become impatient and sold out in 2017.
Why I'm holding IGD
It's beaten down and cheap.
They have hypermarkets and shopping malls across Italy and Romania worth over €2.4 billion. On price-to-book, the current share price discounts them almost 50%.
Maybe that's too much. Two of the big coops control some 56% of the stock. They own the big supermarkets and hypermarkets that anchor many of the centres.
I've shopped at these markets. They're great. They're busy. People always need to eat and drink. It's part of life, especially in Italy.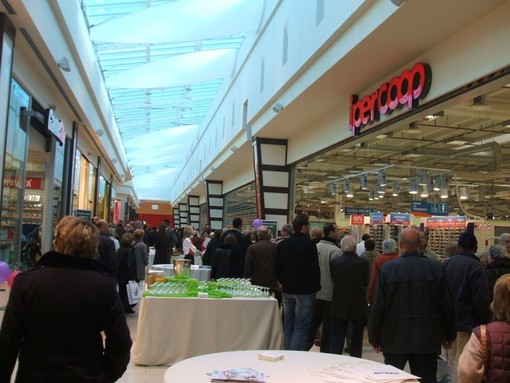 Last financial year, rental income grew 8.7%.
Okay, one concern is falling occupancy and footfalls.
Occupancy fell from 97.2% (FY 2018) to 96.6% in 2019 (96.8% in Romania). And footfalls in Italy were down 6.2% (0.8% in Romania).
Yet, this is reflective of retail in general. And plans are afoot to curb this with cinemas, EV charging centres, and community events.
IGD right now is speculative with a bit of defensive protection from owning land and assets.
I'm happy to wait for a turnaround in Italy.
The market will reward any sign of GDP growth. Meanwhile, IGD pays a dividend of 8%, while the Euro continues to rise against the Kiwi.
Read the mainstream press and you'd think Italy is doomed for bankruptcy and oblivion.
Spend a little time in Italy and, yes, there is poverty. There are also plenty of Ferraris, beautiful villas, and fashion brands moving off the shelves.
Model the scenarios and make your own judgment.
As my ancestor knew well when he took a leap of faith: No risk, no chance…no reward.
Ciao,

Simon Angelo
Analyst, Money Morning New Zealand
Important disclosures
Simon Angelo owns shares in Immobiliare Grande Distribuzion [BIT:IGD] via wealth manager Vistafolio. No recommendation is given. Share prices may rise as well as fall and dividends are not guaranteed.