I owned a business that produced well for 10 years. And then suddenly it slowed. A couple of years later, it closed. This was not a problem as I had invested the proceeds over the years in a dividend-rich portfolio. Yet, emotionally, it was hard. And more importantly, I learnt a valuable lesson.
My company was in the B2B (business-to-business) space and I had some great clients that provided more work than we could handle. The problem was, the business depended on just a handful of larger businesses.
These businesses started to slow as their landscape changed. They couldn't bring in enough new customers. Competition was growing.
I was reminded of all of this when I spoke to a property manager the other day. 'It all comes down to one thing,' he said. 'The tenant and their source of income. Sometimes WINZ clients are the best tenants because their income is guaranteed by the government.'
A few years ago, I had a tenant paying over $1,000 a week. He had a good engineering job. Then he lost it. Fortunately, there were four weeks of bond to cover most of his remaining lease. Which we had to apply for, since he'd left the country.
It was winter. The property fell vacant. And we had to drop the rent substantially to fill it.
These are the dynamics of business. How many customers do you have? How crucial is your product or service? And how stable is your customer's income and ability to pay?
The number and reliability of customers remains an important test when it comes to investing in listed companies.
My Food Bag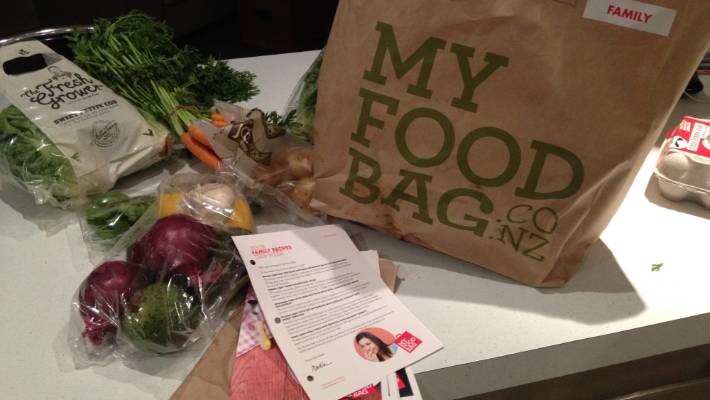 So, I read with interest that My Food Bag may be next in line for an IPO on the NZX.
Last reported customer numbers were 30,000, generating $100 million in revenue in 2015.
Apparently, last financial, they generated $150 million, which would suggest 45,000 customers.
Now, I should come out and tell you I'm not a My Food Bag customer. And am unlikely to ever be. I have friends and family who are, and I've enjoyed the meals.
But I detest the concept. [openx slug=inpost]
The idea that your meals and portions for the week are to be planned by a company sounds like a kind of food prison to me.
Sometimes I want a larger cut of meat. Sometimes I feel like fresh salmon. Or yello- fin tuna if it's being flown in from Tonga. And, well, if there's a great special on something…
There is a simple joy in popping into the supermarket and seeing what's good for that night. And an approach to food and wine that I came to admire in my years living off the French coast.
And then I'm suspicious of the $3,333 per year each customer seems to spend on My Food Bag — if you take that $100 million and divide it by 30,000 customers.
Looks to me a significant part of a household's grocery bill going into curated meals. Maybe 25–30%? Are they getting value? They're certainly giving up choice.
But maybe I'm being just a bit grumpy and fussy.
It's clearly a good business that is growing fast and is popular with a good number of people who aren't as contrarian as me.
Yet, as an investor, I'm not so sure.
Are there a lot more than 45,000 people in New Zealand who need to be handheld in the kitchen?
It's not a difficult business to compete against. Any good chef could start building up a meals business. They could even niche it. Chinese meals. Italian meals. You name it.
And the company is now focused on the next, hardest phase of growth. Growing beyond a good base and going mass market. Can they double revenue to $300 million? That's going to need around 100,000 customers. From a small market growing in competition and food savviness.
It looks hard to grow to hundreds of thousands of customers in New Zealand alone. And even if they can, it may take years. Unlikely I'm going to get a dividend while they chase that growth and tie up my capital.
Millions of customers
Sometimes there are easier business cases to invest in. Often, they're outside of this country, where the market is limited.
I first came across one of them when an elderly farmer crashed his Land Rover into my wife.
She was fine. The entire door of the Mercedes needed to be replaced.
Different system in Europe. He was decent about things. Sort of shrugged it off and provided her his insurance details.
His insurance details?
Yes, over there, it turns out, you don't claim through your own insurance in this sort of situation. You arrange it with the insurance company of the driver who has admitted fault.
Turns out the farmer was with Aviva [LSE:AV], the largest insurance company in the UK and among the largest in the world.
Aviva has 33 million customers across 16 countries.
Now, that's what I call a large and diversified customer base.
And they were fine with my insurance call. They answered promptly. First, they told me they needed to check with their customer, Mr Land Rover, and confirm he did indeed admit the error of driving into the side of our car. They made that call immediately. He did. They called straight back and booked us an appointment with the repairer, providing a loan car.
All rather simple and tidy. And the Mercedes came back as good as new.
Now, I've owned Aviva before. Around the Brexit vote. It paid good dividends and clocked up some good capital growth. I became concerned about margins and sold, taking a tidy profit.
But now margins have improved. The business is looking to restructure and become leaner. A new CEO from within the business has been appointed. And amidst all these concerns on top of frayed Brexit nerves — it's looking great value again.
Alongside the insurance business is a large pensions operation. Both are good businesses. Demand for insurance is growing. We're all getting older and pensions are critical. Customers prefer the largest providers. Why? Big means strong ability to pay out. And hefty regulation in the sector — a dedicated insurance ombudsman and so forth — protects customers from bad service.
Let's look at current fundamentals:
| | |
| --- | --- |
| Forward PE | 6.56 |
| Dividend Yield | 7.44% |
| Price / Book | 0.95 |
| Net Margin | 9.53% |
Meanwhile, I'm seeing reports of insiders buying shares too.
Okay, now there are risks you must be comfortable with. Revenue has still been sliding over the past five years. Small, nimble insurers are nibbling away at the giant. The proposed breakup of the UK business under new CEO Maurice Tulloch may not please the market.
Aviva remains a very complex and large business. You could spend your life analysing and tracking it and still not entirely understand it. It's also been unusually volatile for an insurer, fluctuating between 361.8 pence to 519.4 pence in the space of a year.
So, if you're going to invest, prepare to have your balls near the nutcracker.
For me, this side of the dark age, Aviva has enough customers to be regenerative and pay me an income stream. That's enough for a modest stake.
Regards,

Simon Angelo
Analyst, Money Morning New Zealand
Important disclosures
Simon Angelo owns shares in Aviva plc [LSE:AV] via wealth manager Vistafolio. No recommendation is given. Share prices may rise as well as fall and dividends are not guaranteed.