You never get the full story in the news. You read about Auckland property values easing off. A decline in confidence. Reserve Bank warnings against household debt. Then you put your ear to the street.
I spoke with a financial advisor friend of mine the other day. He's involved in mortgage approvals and keeps up with other brokers. One had five applications go to the banks. All were declined due to the existence of personal debts. HPs, personal loans, overdrafts. Seems the banks are tightening too.
Then I hear from friends and family. House in Herne Bay been on the market since February. Remuera since March. One low-ball offer — $1 million below CV. Then radio silence…
Liquidity
When it comes to building wealth, I hate assets with poor liquidity.
I've felt trapped before. I had an apartment in Europe a few years back. It was beautiful, on the clifftop, looking out to the French coast. And the nuclear power plant on the beach at Flamanville.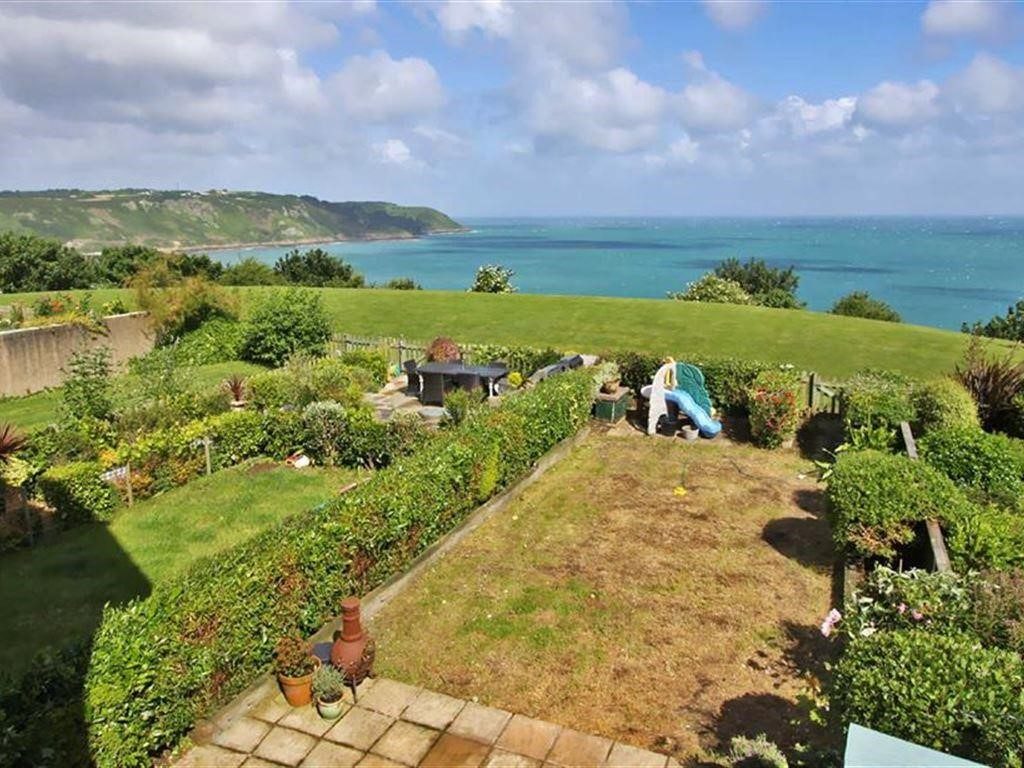 At one point, when we wanted to come back to New Zealand unexpectedly, I feared never being able to sell it.
Then Brexit changed the market. And suddenly everyone wanted to come to the Channel Islands. We were lucky.
Shares, my stock in trade, are different. Need cash? Don't mind releasing some holdings at the market rate? You can sell and settle in a few days.
And, if you want to hold positions while waiting for growth, there could be broker-margin credit available. Right now, I can pull out lending from my broker secured on holdings at around 3% in NZD. Sharper than retail mortgage rates.
Of course, if the value of your shares drops, the broker may do a margin call and demand payback. Or they'll sell your shares to cover. But if you're conservative in your strategy and earn some good dividends, it's generally covered.
Rent it
So, you can't sell your house? To release liquidity, you can always rent it out.
I've been there. Unless you have something that's purposed for rental, this can be a mug's game. My places were older. Weatherboards rotted. Insulation wasn't up to scratch. I had tenants I could never seem to please. Then the gardens went feral…
Meanwhile, the government seems to be using landlords as a punching bag. They're ring-fencing tax losses, upping regulatory requirements, and handing power back to tenants.
And now it seems the banks — 'the house' in this whole weird casino — are acting like the world is about to end, pulling back on any lending situations that are anything less than perfect. [openx slug=inpost]
Home ownership
The government wants Kiwis owning their own homes and even have the ill-fated KiwiBuild programme to tailwind that goal.
They'd be far better off opening up land, cutting back council overcompliance on building and planning, and knocking GST and other crippling margins off essential building materials.
Unfortunately, if you don't own a house, it's still a battle.
Auckland remains unaffordable and now is in a price expectation trap. Buyers can't afford the homes. The banks are wary. And sellers are locked into price expectations based on the past.
How did we get there?
An over-immigration, foreign-buyer fuelled, easy-debt fireball that ripped through town while previous governments were warming themselves over some nice GDP growth figures.
In an ideal world, they'd be held to account. And first (and other) home buyers would team up and bring a class-action lawsuit seeking the billions they've collectively had to overpay to enter the Auckland market.
That's not going to happen. If it did, it would bring the country to its knees. And we'd be forced to look in the mirror and assess our own greed and lack of productivity.
What do we sell to the world that has any decent margin?
How can we go beyond raw dairy, meat, and logs to compete in a competitive global marketplace? Why did we put so much money into houses? And borrow so much to do so?
Why are we pulling back on oil exploration when all the numbers show that, in the long-run, EVs aren't much better environmentally overall than modern, efficient internal-combustion engines?
Where's the real economic leadership?
Get real
In a world of increasing volatility and fake valuations, one way I'm heading as an investor is to concentrate on assets with real productive value.
Here in Australasia, we're still managing to maintain a low population density and plenty of farmland that can be increasingly used to feed a hungry world.
As the global population continues to expand, demand for food and water is going to be a given. There are many countries that can't feed themselves and rely on countries like New Zealand to provide exports.
When I lived in Britain, I realised the power of meat.
Waitrose, the upmarket supermarket, once advertised a special 'flat iron' steak for Valentine's Day. Not eye fillet. Not scotch, ribeye, or even sirloin. Flat iron — blade steak, basically. And it wasn't cheap.
In New Zealand, your Valentine should rightly slap you for even suggesting flat iron on a special occasion. Surrounded by shoulder gristle, it can feel as though you're eating an imitation leather wallet — unless butchered and cooked very well.
A decent cut of sirloin at a London restaurant can come to £30 ($58).
I know places in Auckland where you can get a beautiful local steak — scotch or sirloin — for $15. Good old NZ.
Amidst growing world demand for protein, our ability to produce food in Australasia will become more and more valuable.
Rural Funds Group
With all the past focus on property investment, we're lucky in Australasia to still have many good company shares that offer relatively secure and good dividend yields. Some 5%, even 7% per annum.
To get that sort of consistent return in a big over-analysed, over-invested market like the US, you might need to involve the Mafia.
Following up on my thinking, I took some positions in Rural Funds Group [ASX:RFF] a while back.
It's a real-estate investment trust (REIT) which owns farmland and leases it to farmers. Tenants include the likes of Treasury Wine Estate [ASX:TWE], who lease nearly 700 hectares of their vineyards.
But RFF goes beyond wine assets. The farms include 4,000 ha of almond orchards, 659,000 ha of cattle farms, 17 poultry farms, 7,800 ha of cotton farms, and 259 ha of macadamia orchards.
I like the fact they own the farms but then lease the ground to experienced agricultural operators. The weighted average leases typically range around nine years.
And this REIT seems to be delivering.
Average annualised gains have been 30% per year (over the past five years).
Dividend yield between 4.42% (current) and 7.84% (in 2015).
This is a business based on owning quality, diversified farms that aren't going anywhere, providing food to a hungry world, and operated by sensible people. My kind of investment — and just the sort of quiet achiever that could help with early retirement.
But — and there is a but — farming is not without risks. Rural Australia can be a brutal environment. Droughts, storms, pests, frosts, and numerous other hard-to-manage factors can crush farmers.
Well, not to worry, RFF mainly owns and leases the land — not the farms themselves, right? No — you need to factor in tenant risk. If an operator can't pay the rent due to conditions in their business — and you can't easily find another operator due to ravages on the land — the investment can unravel.
Plus, RFF has debt to service.
Fortunately, there's a degree of diversification across the properties. And long-term value in rural Australia despite seasonal fluctuations.
The thing to do is look at the current share price, which today commands quite a premium on the assets. You need to buy when there's value on the table. There was before — maybe not so much now. Just my opinion, of course — no recommendation is given here.
As always, watch for dips and work out if the dip is an opportunity or a warning.
As for the Auckland property market — I somehow feel we might still be in the warning part of the dip.
Interesting times. Keep thinking big and looking wide.
Regards,
Simon Angelo
Analyst, Money Morning New Zealand
Important disclosures
Simon Angelo owns shares in Rural Funds Group [ASX:RFF] via wealth manager Vistafolio.