I'm sitting on the sidelines, watching my son's basketball game. It's got off to a bad start, with the other school team already ahead by five goals. I know from experience this demoralises the boys. And they're now very unlikely to turn things around before the clock blasts.
I get chatting to one of the other parents. She asks what I do. I mention stocks and shares. We forget the game as she excitedly tells me about an upcoming IPO that she's registered to get info on.
It's Cannasouth Limited, a Hamilton-based biopharmaceutical company researching and developing medicinal cannabis-based products.
The company is seeking $5 million from invited investors and another $5 million in a public offer, selling up to 20 million shares at 50 cents each. Provided it gets at least $5 million, it will list on the NZX. This could end a long listing drought on our bone-dry exchange.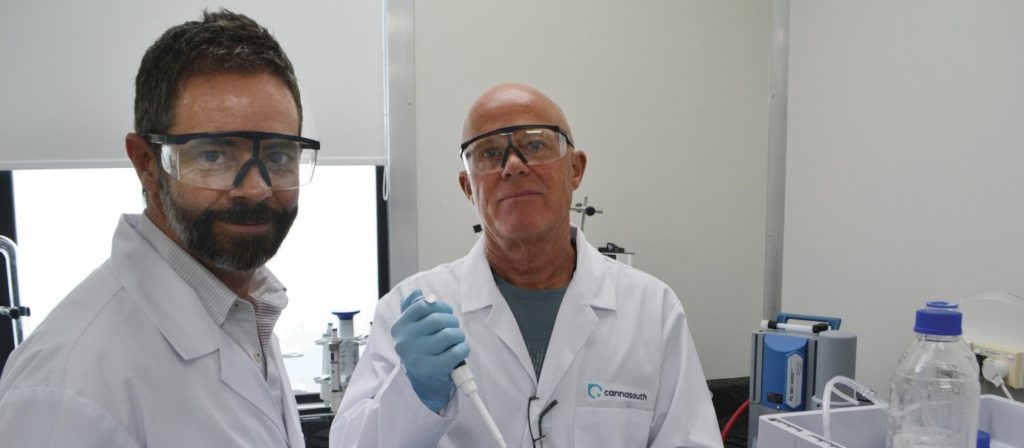 Medicinal cannabis
We've been here before. Cannasouth is among a pack of Kiwi companies looking to capitalise on government moves to allow cannabis for medicinal use. And the country will be voting on legalising it for personal use at the 2020 election.
Now, most medicinal cannabis products are Class B1 controlled drugs. Ministerial approval is required before they can be sold.
Cannasouth has been granted licences from the Ministry of Health. The licences cover growing, possessing, manufacturing, and importing raw materials.
These licences and the capital offer, which opens on 27 May, mean that Cannasouth might be able to push ahead of other medicinal cannabis contenders.
If all goes to plan, shares are expected to list on the NZX main board on 19 June. [openx slug=inpost]
Would I invest?
I regret not buying Xero shares at the IPO when they were $1 each. I missed out on roughly a 6,000% return if you consider today's ASX price.
Still, I'm aware of my risk profile. I have a young family and frankly will forego risk and large potential gain for steady dividend income and reasonable market upside. That strategy has done just fine for us over the years.
You must consider you own risk profile when looking at speculative investments like a medicinal cannabis IPO.
Cannasouth is also a very different beast from a software/tech company like Xero.
The company's annual report, released on 9 May, outlines a strong portfolio of key achievements and director experience.
My feeling is this is a solid company doing decent research. It is well positioned to take advantage of a potential boom time in medicinal cannabis.
That is not to say I don't have some concerns.
First, the company is entering the market with no revenue.
As of 31 December, its only revenue appears to be interest of $69. It has then racked up some $245,000 in losses through research and administrative expenditure, including $72,000 in salaries and wages.
This makes Cannasouth a pretty speculative investment.
If I took a punt with five grand, I could get 10,000 shares.
To make it worth my while, I'd need the share price to reach $5 in two or three years. That gives me a profit of $45,000. Average in relation to the risk I'm taking — and given that I'll be waiting a few years.
Based on a P/E of 20, we'd likely need to see earnings of around 25 cents per share to achieve this $5 price.
On 20 million shares, that's $5 million net revenue required.
Can they ramp up from 0 to $5 million over a few short years?
I'm not so sure.
Maybe I could invest longer term. Five years or more? Frankly, in that case, there are dividend compounding options which require far less speculation.
I also have a greater concern.
Initial polls suggest as a country we're going to legalise cannabis for personal use.
Sure, medicinal and recreational cannabis are two distinctly different products.
But then I think back to a chatty tiler I once employed to tile my bathroom. The job caused repetitive strain injury. He had to take months off once for his knees to recover.
'How did you get through it?' I casually asked.
He grinned. 'Got hold of a bit of weed. Just amazing for dealing with the pain.'
I could understand that.
Next year, if you legally can grow a bit of your own cannabis to self-medicate, would you really need to go to the trouble of getting medicinal cannabis — on prescription or otherwise?
Okay, so medicinal cannabis products will be more sophisticated and can be directed to specific diseases and symptoms. But will that be a big enough business to take my 50 cents share to $5?
Cannabis
The other trouble I'm having is cannabis itself.
There is research on both the good and bad side.
When you're risk-adverse, you consider the downside. Some research links cannabis use to memory and cognition problems, risk of addiction, and schizophrenia in young people.
To be fair, alcohol may be as bad or worse.
But we have more than enough issues with mental illness in this country. In my mind, we must be extremely careful about adding another potential threat. A careful cost/benefit analysis should be carried out.
Our terrible rate of road deaths has left a dark scar on this country.
Emerging studies in Colorado and Washington state, the first two US states to legalise pot for recreational use, have found big increases in motor vehicle deaths.
Colorado, with a population just a bit higher than New Zealand, experienced a 66% rise in marijuana-related traffic deaths in the four years since legalisation (2013–2016).
Overall, unless I can see clear benefits outweighing costs, I don't think I'll be voting to legalise cannabis.
And I don't think I'll be investing in Cannasouth, since it doesn't match my risk profile or investment goals.
Still, I commend their work and the listing they're looking to bring to the NZX. In this sector, I think they may find enough interest.
In terms of your investing — you need to understand your own risk profile and investment goals. It'll help you make better decisions.
Whatever you do, chewing the fat on cannabis investing makes for a fun chat at your kids' basketball game. Especially when the match is not going well.
Regards,
Simon Angelo
Analyst, Money Morning New Zealand