I'm Generation X. Unlike Millennials, I'm not entirely sold on getting all your news and inspiration from a screen. Nor am I sold on public transport, small houses, bicycling everywhere, and vegetarian meals.
I straddle the new and the old New Zealand.
Fond memories of childhood. Driving everywhere. Parking right outside a store. Leaving the engine running while you went in. Eating steak with beer. Enjoying the mammoth Saturday newspaper over coffee and a fry-up. Special days.
But the plethora of online news I now have access to via my iPad is also special.
Of course, sitting out on my deck, taking breakfast in the sun, it's hard to see the screen. I miss a paper. But then I have real-time, instant news from Bloomberg, The Economist, The Guardian, and a tonne of other great sources.
And the niche nature of some media changes life. I'm connected with my local area thanks to Devonport Locals on Facebook.
Trouble is, for the industry, I pay little or nothing for all this. I used to spend a couple of dollars at least on the Saturday Herald. I was exposed to full-page ads. A section full of car tests and cars to buy. Real-estate pornography and sparkling home appliances.
Now it's banners and clickbait.
Although the banners are getting bigger and the ads smarter, I seldom click. Because once you click, you get lost into the net. It's not on the same paper page anymore.
Can media still pay?
Okay, so I'm looking and wondering if traditional media companies are still investable?
Many of their stocks, by any measure, are cheap. They're still throwing out reasonable dividends. Are they cash cows only worth buying in your 80s, or have I missed something?
Even more concerning is that the 'new' media companies, like Alphabet (Google) seem to be slowing off. As I write, Google revenue is slowing, and the stock was punished nearly 9%, wiping out billions in value.
The fragmentation of audiences is changing business
For more than 10 years, I was a director in a direct-response media business.
In the early days, we were one of the larger buyers of daytime television and talkback radio spots.
It was a fun business. You'd spend a lot of money filming ads. A call centre would be primed to take calls. The website shopping cart would be waiting. And from the moment the ads aired, you had a gushing tap of business.
Hundreds of callers. Hundreds of website transactions. In one case, an immediate five-figure donation to a charity client.
Then the audience started to move away from single channels.
They're on Facebook, Netflix, Google, YouTube, Instagram…
Sure, we could reach them on many of those channels with PPC. But not in the same way. The tap became more of a targeted trickle than a fire hose. [openx slug=inpost]
Investing in media in NZ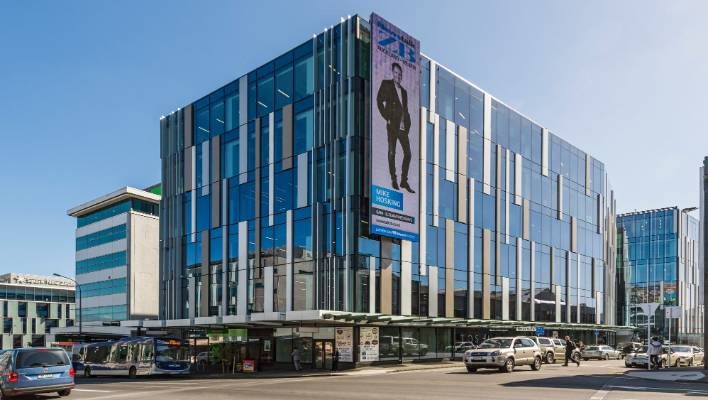 NZME [NZX:NZM] has been a bumpy investment.
It looked cheap at around $0.65. Dividends then provided a double-digit yield. Insiders and large fund managers seemed to be buying.
Then the company pulled back on dividends. Announced a new strategy to clear debt. And the share price tumbled to a low of $0.46.
November last year, investment management giant Nomura dumped 9.9 million shares (5% of the company).
But is the company now sitting in oversold territory?
It has a stable of assets that are worth something. New digital initiatives. And as I write, a paywall to access much of the online content in this country's only major national newspaper.
Radio, in part thanks to the traffic trap in Auckland, is also holding its own, with flagship talkback station Newstalk ZB increasing its audience to over a half a million listeners.
They're taking a risk with the NZ Herald paywall.
It hit me the other day when I clicked on an article ranking government ministers. To see the rankings, I would need to subscribe — 'with 50% off for the first 8 weeks.'
Almost got me. But then I realised my credit card was in another room and I didn't care much about government ministers. I flicked across to Stuff.
Will other Herald readers be as lethargic as me?
Stuff has previously indicated it would not paywall. However, it's now in the process of being sold, unwanted by its Australian parent.
Stuff has also diversified its business away from media. It sells broadband, electricity, and health insurance, among other things.
It was a pity for investors that the Commerce Commission denied the proposed merger between Stuff and NZME. That would have boosted the share price and provided impetus for a struggling industry. But more regulation is also part of the new New Zealand. So much so, it's dampening economic growth in all sectors.
Despite all this, NZME is not tracking too badly. The last full year results (for financial year ending 31 December) shows total revenue only falling by 2%. Since advertising revenue from print bled 6%, this indicates the contribution digital is now making (where revenue increased 9%).
And I can't help liking the overall strategy.
The company is still proposing a dividend (within 30%-50% of NPAT) but now has more room to invest. A big initiative is to go for Trade Me — which has outperformed the market — and shareholders have recently voted to sell to a British private-equity firm for $6.45 a share.
The take-on Trade Me initiative is focusing on digital classifieds. It's bearing fruit. OneRoof since launching last month already has 87% of Trade Me's Auckland residential for sale listings. And the level of property information is better.
Peter Cullinane, known for founding Lewis Road Creamery, has recently joined the board of directors as chairman. He has proven experience in marketing innovation. Applying innovative strategy to a company with the scale of NZME's assets is exciting.
Okay. So buy, sell or hold NZME?
It's an inherently risky investment. On the upside, main competitor Stuff may have to end up paywalling, with Herald Premium proving the sharper knife. And seriously, what competitive advantage beyond inward promotion can Stuff have with broadband or electricity?
Investors are discounting NZME due to the print bleed. Current P/E sits around 9, and the last measure of book value pitches the company at $1.46 per share.
Okay, maybe those media assets are being a little richly valued. But combined they can be powerful. For example, leading talkback station Newstalk ZB can drive traffic to OneRoof. That's an opportunity Trade Me doesn't have.
This side of the dark age, I don't think NZME is going to die out. In fact, with fresh thinking, the power of its network and the new digital strategy, it's going to start cutting some teeth.
Spheria Asset Management in Australia has just built up a 5.3% stake in the company.
As I write, I see market depth for buys well ahead of sells on the stock. Previous, this was rarer.
It's probably more a hold for me right now. Margins are still sluggish, and I'm dividend sensitive. But it could present opportunity for others looking to add a bit of cheap risk to their portfolios.
Perhaps it's a Gen X business working to go Millennial. That should be a good ride.
Regards,
Simon Angelo
Analyst, Money Morning New Zealand
Important disclosures
Simon Angelo owns shares in NZME [NZX:NZM] via wealth manager Vistafolio.