Want to watch TV? You'll need to pedal.
About 30 years ago in rural Taranaki, power cuts were common. I recall visiting a house where the ingenious farmer had hooked up his TV to a bike.
And it was a lesson for me. Just how much pedal power it takes to sustain a few minutes of display through cathode-ray tubes. After 15 or so minutes, I was panting and beginning to wish The Six Million Dollar Man was on the bike, not the rerun on screen.
Exhausted, you back off. The screen flickers. The sound dies. What's happening to Steve Austin? It's torture.
Cut to 1998. I was working with a business publisher in the Auckland CBD. When the cables in Quay Street failed, that firm, like all others, was plunged into a five-week-long power outage.
Auckland became the laughing stock of the world as the lights went out across the central city. It ranked as the world's 4th largest power outage in the 20th century.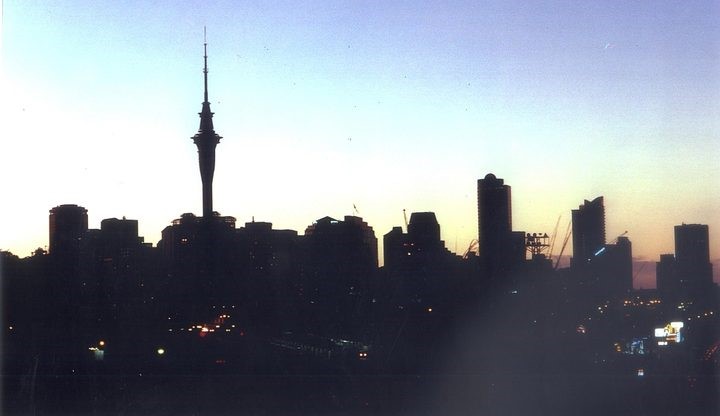 My publisher had global deadlines to meet. With every generator in town now seconded, the entire team had little choice but to relocate to the CEO's Ponsonby villa. I remember meetings there, with the family cat sitting atop the photocopier.
For others, it was harder. Many small retailers teetered on the edge of bankruptcy and nervous breakdowns. The city resembled a war zone, filled with the smoky roar of diesel generators.
Fortunately, the blackout was localised to the CBD. Large-scale shutdowns can have more terrifying consequences. When the North American ice storm engulfed Quebec that same year, impacting over a third of the province's 7.3 million people, 30 people died, 1,000 were injured and hundreds of thousands were displaced.
The coming energy crisis
It's amazing how quickly power blackouts are forgotten.
Heating, lights, coffee machines, and computers switch on every day and lull us into their comfortable routine. Like oxygen, like water, you take the essentiality of electricity for granted — until you're suddenly without it.
The truth is that current- generation capacity around the world is not set up to meet rising population demand. Let alone the coming electrification of transport.
For the first time in human existence, we're at a stage of outgrowing our planet. The developing world resents the developed for consuming resources and fossil fuels over a century that would not be sustainable for them. And everywhere you look, we are pushing the limits:
Rapidly depleting fish supplies.
Unsustainable farming intensity.
Freshwater sources being drained faster than they're being replenished.
Limited natural resources used to power industrial society diminishing as demand rises.
But this environment of relentless demand exceeding supply marches on. World population is currently growing by approximately 83 million people each year. Resource tensions will create flashpoints around the world. And that can only lead to war.
Analysts I follow recommend becoming sustainable at the household level now.
Chris Martinson and Adam Taggart, authors of 'Prosper! How to Prepare for the Future and Create a World Worth Inheriting', recommend putting redundancy measures in place. This means if power and food distribution systems collapse, you can last for months on end through stored food, home farming and energy generation via solar or wind.
The most startling revelation is how dependent we all are on 'just in time' systems. Supermarkets depend on daily deliveries to meet demand. Our water supply and electricity are highly dependent on lake and river levels.
When it comes to power generation, political focus is on closing dirty coal and gas fired stations to switch to renewable.
But this is idealistic.
Five years ago, it was reported that NZ coal power generation would be gone by 2018. Coal-burning electricity generators at the Genesis [NZX:GNE] owned Huntly Power Station were to be withdrawn from the market.
Earlier this year, coal burn reached a five-year high, with that Huntly station having to step in to take up the slack after low hydro storage and plant outages.
New Zealand relies on the flexibility of Genesis to burn coal or gas, depending on which is cheaper. The company recently ordered 120,000 tonnes of Indonesian coal to maintain supplies.
While the company has the stated intention of only using the fossil-fuel burning Huntly units in abnormal market conditions, with the intent to remove them completely by 2030 — it appears that 'abnormal market conditions' are quite often normal. [openx slug=inpost]
Renewable energy
The trends are clear. Population is growing. A growing population requires more housing. More goods. More aluminium and wood and commodities produced via energy.
Electrification, particularly in transport through electric vehicles, is set to increase.
The fossil fuels that previously provided energy are coming under intense political pressure and, to some degree, resource pressure.
Globally, over the next 5 years, renewables are forecast to meet more than 70% of global electricity generation growth.
This still may not be enough to meet long-term global demand.
However, one thing is for sure. When you have demand for a good that is not so easily or readily met by supply, you have potentially a profitable business.
For this reason, I'm looking to invest in secure businesses marching ahead in the renewables space. Unfortunately, many of those that have already earned their stripes are expensive in the market.
Infratil [NZX:IFT] has made significant investment in the renewable sector through Longroad Energy in North America and Tilt Renewables in Australasia. Renewable energy forms 39% of the company's portfolio and they expect to increase it to 48%. They see further tailwind opportunities in this sector in Europe.
We started buying Infratil below $3.00. It has been an excellent investment, delivering annual dividends of around 5% and growing to a price of $4.40 at time of writing.
Given the company's track record of strong management and finding growth opportunities in growing sectors, it has also been something of a market darling.
I do find the current share price a bit rich.
Morningstar currently has a 'reduce' rating on the company. On the new areas like renewables, they state: 'While these industries have favourable demand outlooks, growth will be capital-intensive and long-term returns are uncertain.'
In other words, the 'reduce' rating is coming on the back of increased business risk.
I'm not so pessimistic on Infratil.
The company is anchored by quality assets such as Trustpower and Wellington Airport, while new acquisitions are starting to bear fruit. Moreover, the business is focused on a strategy that long-term excess returns can only be derived from reinvesting for growth.
There are not too many companies that you can invest in that are constantly turning over assets and reinvesting in the most prescient opportunities in the infrastructure marketplace.
Of course, you must be comfortable with the levels of risk involved. And at the current price, it appears much future growth is being priced in.
As for the looming food and energy crisis…
…I've not managed to convince my wife to move to a rural property and live out the self-sufficient dream. For now, I'll throw a few more cans in at each supermarket shop and make sure my gas bottles are full.
Regards,
Simon Angelo
Analyst, Money Morning New Zealand
Important disclosures
Simon Angelo owns shares in Infratil [NZX:IFT] and Genesis Energy [NZX:GNE] via wealth manager Vistafolio.