President Trump sure is a wild card, isn't he?
Earlier this month, Trump issued 25% tariffs on $34 billion worth of Chinese goods.
That triggered an immediate response from Beijing, putting its own tariffs on an equal amount of US goods.
Not one to back down from a fight, Trump answered back with another round of tariffs on Chinese goods, worth over $200 billion.
Nothing like a good ol' trade war to get your blood pumping.
It's not hard to tell who the — as Trump would put it, 'loser' — is in this situation. It's you and me.
We benefit from Chinese goods, even if we don't buy them. It creates competition and pushes down prices. It provides us with a wider array of choices at cheaper prices.
From an economist's perspective, Trump's actions could easily cause a chain reaction that results in more expensive goods and a higher cost of living for China's trade partners.
Trump knows this. He's hoping he can out-muscle the Chinese.
And he can. China exports far more than it imports. $506 billion versus $130 billion respectively.
That means China will run out of chips long before Trump does.
The big question then is what will Chinese President Xi Jinping do when he's backed into the corner?
Will he back down?
Or will he retaliate another way — with military force?
Trouble in the South Pacific
You see, there's a parallel chess game being played in the Pacific between China and well…everyone else.
The Chinese have been beefing up their naval presence…even going as far as building artificial islands to house their military resources. See one of their fabricated island-bases below: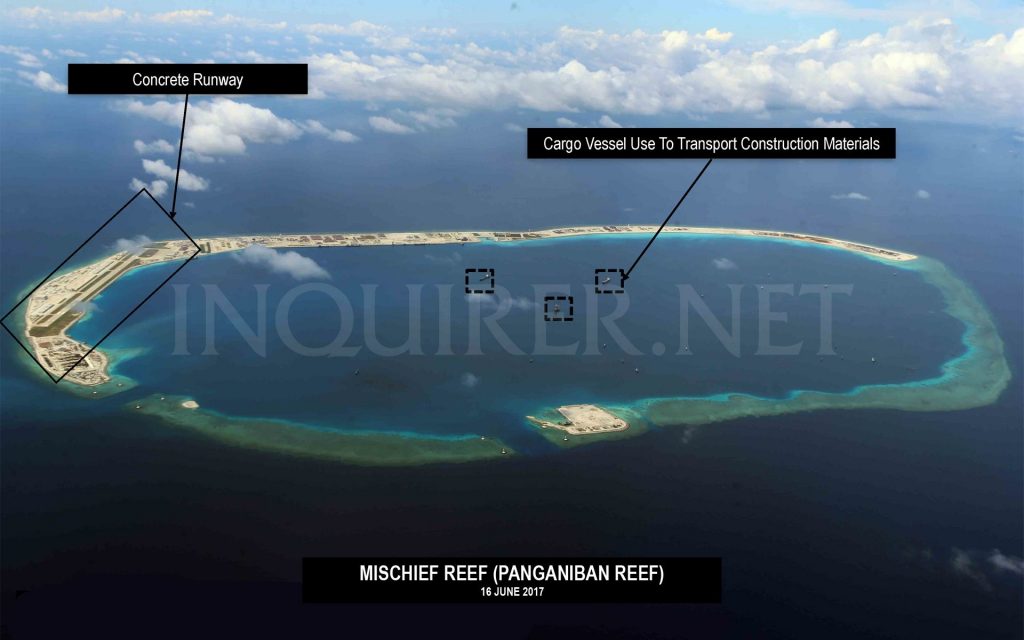 Source: Inquirer.net
It's an advance that threatens New Zealand's historical influence in the area…and that's starting to ruffle some feathers here at home.
National Party leader Simon Bridges is recommending that we ramp up our military capabilities. He refers to a Defence Strategy document published earlier this month that describes New Zealand's critical vulnerability in a conflict situation. It calls for a well-equipped military force in response to China's invasive actions.
Defence Minister Ron Mark went further. He said (emphasis is mine):
'We need to accept, and this government does, that when we equip our military it is because primarily, the first principal, is that they are a combat force.
'They need to be combat-capable, they need to have professional personnel, well trained, well resourced.'
Well-resourced? According to an official NZ Army report, 'well-resourced' could include drones satellites, artificial intelligence and big data. It could mean bigger, badder ships and planes. A modern security force with top-of-the-line weapons.
Even Acting Prime Minister Winston Peters seems to be on board. When asked about former Prime Minister Helen Clark's dismissal of a capable maritime patrol force, he simply said (emphasis is mine), 'She was wrong then and she is wrong now.'
So what does all this mean for New Zealanders?
It means we're very possibly entering a new era of militarisation. There's a storm brewing at our doorstep…and it threatens the safety of our nation.
This could lead to the expansion of our defence sector.
For investors, this could be a silver lining — an opportunity for investment in defence tech. [openx slug=inpost]
How you can tap into defence tech
One company that could benefit from a nationwide defence expansion is Rakon Limited [NZE:RAK].
The sixty-year-old company designs and manufactures advanced next-gen technologies in telecommunications, global positioning and space & defence markets.
Rakon's products are mostly tiny electronic devices that provide militaries with extremely precise signalling capabilities. In the era of satellites and drones, hardware like that can make or break an operation.
Here's what one of their high-tech devices looks like: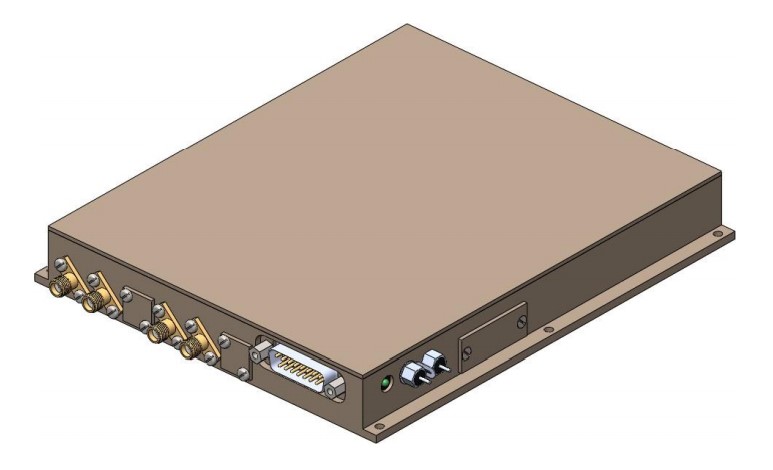 Source: Rakon
Even though the company has over 2,000 employees, and offices around the world, the head office is right here in Auckland.
What's more is that the company is growing. Positive cash flow. Low debt. Increasing revenues particularly in the space & defence market.
The important thing to notice with Rakon is their aggressive market presence. Over the past decade, they've acquired and joined with six related businesses around the world. This strategy has propelled them to an advantageous position of power in their niche market.
As leaders like Defence Minister Ron Mark pour huge amounts of public money into New Zealand's defence industry, companies like Rakon are uniquely positioned to ride the wave.
And it could put investors like you in a unique position for big potential profits.
Going forward
We're going to keep a careful eye on Trump and Jinping's brawl. China's next move is going to be critical. How will they react to being cornered economically?
Will they back down? Or will they retaliate?
Either way, the dispute has leaders around the world on the edge of their seats, looking to beef up their defence.
If it does come to military conflict, it's likely going to originate at our front door in the South Pacific.
Since there's not much you can do to fight off the Chinese navy, maybe you should consider trying to take advantage of the situation by investing in defence tech companies like Rakon.
Best,
Taylor Kee
Editor, Money Morning New Zealand
PS: If you discover that you have been the victim of this scandal, let me know. I want to hear about it. Reach me at [email protected].