There are three important decisions in life: What you do…with whom you do it…and where you do it. What. Who. Where. Keep it simple.
And you only have a limited amount of time; you want to make sure you get those basics right. Otherwise, you arrive as one of those dying generations…singing a very sad song.
Today, we ramble…and pay attention to where. 'Good places don't necessarily stay good,' we offer as a preview.
Times change
When we arrived in London last week, the Queen was nice enough to send out a marching band to greet us. Very thoughtful of her.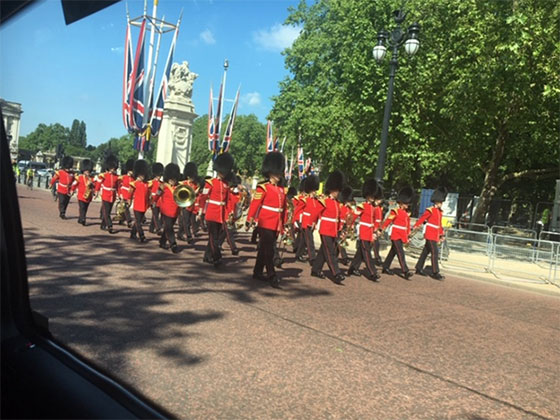 We lived in London twice. Once, when the children were little, in the early 1990s. And again 10 years later. We liked it both times. There was so much to discover.
Coming from the bottom, we were eager to explore the top. We went to fancy restaurants…to Royal Ascot…to the Connaught Hotel and the Ritz. We dined in private clubs, too, such as Whites and the Garrick. The latter was so exclusive, there was reputed to be a 20-year waiting list.
But times change. So do places.
Now, London is almost too chic…too fancy…too busy and expensive. The tourist crowds are overwhelming. As Yogi Berra might have said, no one comes here anymore; it's too crowded.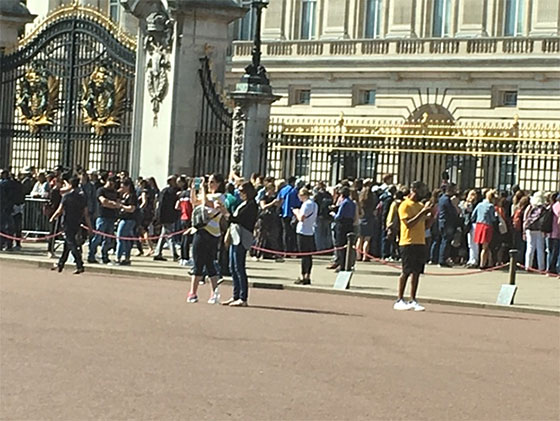 Styles change, too. Our jacket, bought on Savile Row in London 25 years ago, and elegant in a tweedy, old-money sort of way, is now woefully out of style. We might as well be wearing spats.
The fashion now is a jacket that is very short and very small — as though you bought it when you were 16 and are still wearing it after you've filled out at 36. And you button up the top two buttons, so you look a little like Chico Marx from the 1920s.
Another off-putting feature of London is that people there have gotten so much younger. When we first visited 50 years ago, almost everyone was older than we were.
How the population came to be so youthful, we don't know. But now, they are all younger. Tattoos and piercings are ubiquitous.
At least the English still have a healthy regard for family. One night, we had dinner at the Mandarin Oriental in Knightsbridge.
In addition to various business groups and older couples, quite a few older men were dining with their daughters. And there was one that must have been with his granddaughter. It was very heart-warming.
[openx slug=inpost]
Prosperity not guaranteed
London is also very expensive. In Youghal, to which we returned on Friday, the most expensive room in town is only $150 a night. In London, we pay more than $500 for similar digs.
But prices go up and down. Wealth and prosperity are neither guaranteed nor permanent. Not to people. And not to places.
Here in Ireland, for hundreds of years, the country was dominated by the Anglo-Irish in the Big Houses. For generations, their fields were tilled and their tea was served by the local Catholics. Then, the tables turned. Taxes, terrorism, imprudence, self-indulgence, and self-destruction took their toll.
Today, most of the grand houses are in ruins. Many of those that are left are a little sad. The lords and ladies of the manor take in tourists, struggling to keep a roof on their old pile by serving tea to the new middle class.
In America, wealth has been footloose since the get-go.
Baltimore was America's richest city in the early 19th century. Later, Pittsburgh took the title. And then, in the mid-20th century, it went to Detroit.
Different economic trends produce different winners and losers. Baltimore had the Chesapeake Bay in front and the Cumberland Gap behind, making it an ideal port for the new republic.
Pittsburgh had its three rivers…and its two families — Carnegie and Mellon — who led America's Industrial Revolution.
Detroit made autos, trucks, and tanks — the hottest-selling items of the 1940s-1970s.
Today, these cities are a shadow of their former selves. Why? As we have been saying, 'financialisation' took hold.
In the latter part of the 20th century, the leading economic trend was financialisation. The win-win economy of making products for customers was replaced by financial wizardry, powered by some of the lowest interest rates in history.
London and New York were its biggest beneficiaries. America introduced its new, fake money in 1971. Five years later, London's 'Big Bang' — a trend of deregulation in the financial markets in the 1980s — freed up Britain's financial industry and signalled the beginning of a huge boom.
The US created 'money' out of thin air. Americans spent it on tomatoes from Mexico, BMWs from Germany, perfume from France, appliances from Japan, and geegaws from China…
Then, what happened to the money? Much of it went to the financial centres, where helpful people in expensive suits bought stocks, bonds, and property…helping with mergers and acquisitions…and buybacks, too…
And then, the money found its way into the local housing market…into condos and high-rises…and houses in Chelsea or Long Island…
…and into private schools and expensive restaurants…
Just a dip?
That trend — financialisation — is far from over. But it may be losing its juice. Here's a recent headline from Bloomberg:
'London Property Slide Worsens With Biggest Drop in a Decade.

'London continued to lead the UK's weakening property market at the start of 2019, with prices falling the most since the financial crisis a decade ago.'
In New York, too, high-end properties are moving lower. CNBC has more:
'Manhattan real estate had its worst first quarter since the financial crisis, capping the longest losing streak for sales in over 30 years, according to a new report.

'Total sales fell 3 percent in the first quarter, according to the report by Douglas Elliman and Miller Samuel. That marked the sixth straight quarter of declines, which is the longest downturn in the three decades that the appraisal and research firm has been keeping data.

'The drop stems from an oversupply of high-end apartments, a lack of foreign buyers and the new federal tax law that has hit real estate in high-tax states.'
Just a dip? Or has the peak of prosperity already passed?
It will be years before we know for sure.
Regards,
Bill Bonner