Oh boy. What an exciting weekend!
Since so much has happened, we're taking a slightly different approach today. Here's what happened over the past few days that you should know about:
Kiwi multi-millionaire, Guy Haddleton, invests $15 million into a budding Kiwi cannabis company. Haddleton — who was an early investor in Anaplan and Xero — has pinpointed Helius Therapeutics as poised to explode once cannabis is legalised in New Zealand.
Auction-goers were astonished as a Banksy painting self-shredded moments after being purchased for $1.9 million. Banksy, a slippery graffiti artist, allegedly attached a hidden series of razors along the canvas, which were triggered remotely once it was sold.
A lovely pile of rotting kauri boards in Ponsonby has recently received a valuation of $1.58 million despite the roof caving in and grass growing in the living room. The real estate agent believes the 300m2 site is best suited for 'builders, architects and visionaries'.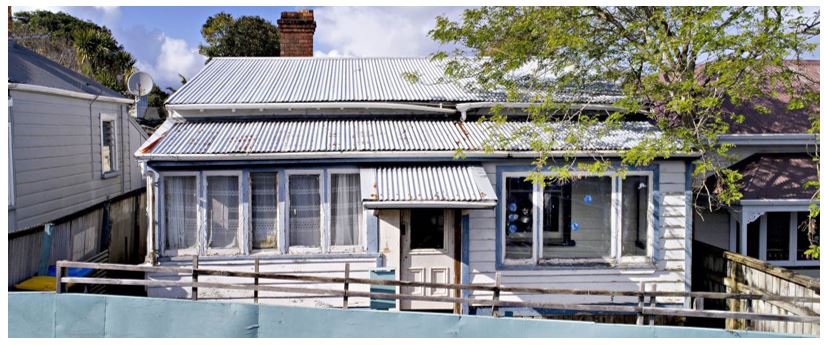 Source: Barfoot & Thomspon
Another building firm, Cranston Homes, goes the way of the dodo and leaves $3.6 million in outstanding debts unpaid. Despite winning multiple House of the Year awards, the company failed to stay afloat…and left creditors, subcontractors and tradies scrounging for pennies.
At the Bathurst 1000, Aussie driver David Reynolds was dominating the track with legendary tier times when his leg began cramping. He said it was so severe that he 'couldn't tell if [he] was on the brake or the throttle.' After leading for 90% of the race, he ended up finishing in 13th.
During the rugby match between New Zealand and South Africa, All Black flanker Sam Cane walked off the field in the 35th minute, showing signs of an injury. Turns out he broke his neck. He'll stay in South Africa this week as surgeons operate to repair the fracture.
President of Interpol Meng Hongwei vanished in China a couple weeks ago. In a haunting moment, he texted his wife an image of a knife…and wasn't heard of again…until Sunday, when Interpol received a mysterious resignation letter from him 'with immediate effect.'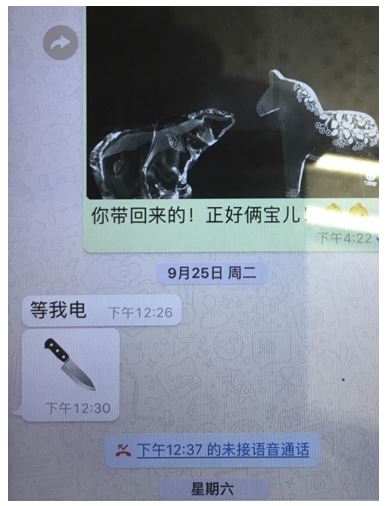 Source: South China Morning Post
A hotel in Queenstown has opened under the banner of being New Zealand's first 'smart' hotel. At Mi-Pad, you use your phone to unlock your door, adjust your room's temperature and even turn off the lights. Rooms start at $195.
China's central bank — The People's Bank of China — has freed up money for banks to lend by lowering the reserve requirement by 1%. Seen as a last-ditch effort to spur on the economy, this could be a sign that Chinese authorities are concerned about growth…and that a downturn may be on the way.
Housing and Urban Development Minister Phil Twyford has helped fast-track the ban on letting fees. The underhanded practice is still very much alive and well in New Zealand, but the new legislation could make it illegal as soon as December 12.
In a climactic ending that would make the Undertaker proud, the UFC battle between Conor McGregor and Khabib Nurmagomedov ended with the victor, Khabib, launching himself over the Octagon's walls to brawl with McGregor's team. It's possible that UFC will withhold payments to both fighters.
New Zealand's largest poultry producer, Tegel, has officially been taken over by Philippines-based Bounty Fresh Foods. A trading halt has been issued for the dual-listed company as Bounty Fresh Foods mops up the remaining available shares. Tegel will delist from both exchanges this month. [openx slug=inpost]
Let's talk petrol
Record-high petrol prices have been on the tongues and minds of many, if not most, Kiwis.
The economics of why prices are so high are actually somewhat surprising.
You might think that the price at the pump has something to do with the price of crude oil — supply and demand. But it's not…at least not any more.
You see, crude oil is at around US$75 per barrel…which is far below the US$100-plus prices of 2013 and 2014. And yet our petrol prices are at a peak. What gives?
Some of you may have guessed it already…but the culprit lies with the current tax regime.
If you didn't know, we pay over 90 cents per litre at the pump in taxes alone.
That's a deadly combination of volume taxes and GST.
And as David Chaston at Interest.co.nz points out, GST is also paid on volume taxes — taxes on taxes.
Between 2008 and 2018, he found that total Auckland volume taxes were up 45% and GST was up 33.5%.
Talk about highway robbery…
But no one likes to talk about it. Most would rather blame the Don…or international price fluctuations…or New Zealand's isolated nature.
The truth is, affordability at the pump is eroding away because of the government sticking its hands deeper and deeper into the cookie jar.
Eventually we could end up like our European friends, who get charged over 200% in taxes over the pre-tax price.
But, hey, if the government's goal is to get us all out of the driver's seat, they're doing a wonderful job.
See you in the bike lane.
Best,
Taylor Kee
Editor, Money Morning New Zealand