Today, I am elated to write about a company — nay, a holy institution — that only New Zealanders have the privilege of patronising.
As I've recently discovered, this company is one of the most efficient, altruistic contributors to prosperity that New Zealand has ever seen.
It's no wonder that our equally well-managed government elected to give this company the full reins to modernising the nation's access to the internet. A wise move…and one for the history books.
Of course, the hallowed company I'm talking about is none other than Chorus Ltd [NZX:CNU].
For those unlucky readers not from New Zealand, Chorus is essentially the sole provider of fibre internet in the country.
And that well-deserved monopoly is the result of the Crown Fibre Holdings (the government) giving Chorus nearly all of the contracts to install fibre throughout the nation.
And along with the monopolistic control over the industry, Chorus also got a tidy $929 million interest-free investment from the state.
But, frankly, Chorus deserves every penny.
You see, where I'm from, kids aspire to be astronauts, cowboys, doctors, teachers, police officers, etc.
But in New Zealand, most children dream of only one thing when they grow up — becoming a Chorus technician.
When the trademark blue-and-white service vehicles roll through your neighbourhood, children start cheering, women faint, and the men instinctively salute.
It's quite a treat — rather, an honour.
And I have had the recent privilege of having a dozen of these revered technicians visit me on-and-off for the past three weeks.
Why am I so lucky?
Well, in most developed countries, the process of installing fibre in a home takes mere hours. And since the installers compete against one another, they're motivated to do it quickly and correctly.
But here in New Zealand, Chorus technicians understand that we treasure every moment that we have with them…so they often spread out the installation process over days and weeks…sometimes months.
In fact, at a dinner party last night, I mentioned that I was three weeks into the installation process — and that includes the free benefits of getting to chat with the technicians on the phone for hours each day and nearly a half-dozen in-person visits from the techs themselves.
One day, the technician never even showed up…because, I assume, he was helping an old woman cross the street or helping a cat down from a tree. A truly modern hero.
My friend responded, 'Oh you poor thing. You've only had three weeks with them? I've had the joy of working with them for over six months now…' And with an elated giggle, he added, '…and there's no sign of them finishing any time soon.'
Somewhat jealous, I silently considered the possibility that my friend was purposefully delaying the installation so he could hog the techs for himself. Sly…but understandable. [openx slug=inpost]
The name Chorus is a creative reference to the English word chorus. I imagine the name derives from the crowds of happy customers outside their headquarters, singing their praises.
I myself have considered making the pilgrimage to their offices…not just to sing their praises, but to hopefully catch a glimpse of Chorus CEO Kate McKenzie.
If you're not from New Zealand, you might not know, but the position of CEO of Chorus is akin almost to the papal seat in the Vatican.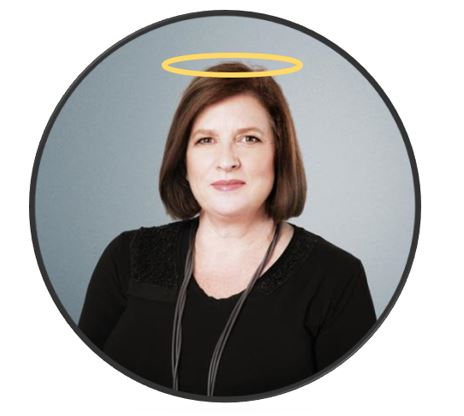 Her Holiness Kate McKenzie | Source: Chorus
So, as I'm enjoying the installation process, I was shocked to hear that some ungrateful Kiwis were less than satisfied with their experience with Chorus.
The NZ Herald reported (emphasis mine):
'The Telecommunications Users Association of New Zealand (TUANZ) said its feedback aligned with a Consumer NZ survey released last week that found about a third of consumers who had switched to ultra-fast broadband (UFB) in the past year had encountered problems.

'The biggest complaint was installation delays, an issue for 23 per cent of customers who participated in the survey. Other problems included properties being inadequately restored following installation (9 per cent), damaged property during installation (6 per cent) and unexpected costs (5 per cent).

'TUANZ chief executive Craig Young said the biggest frustration was around installers not showing up when they said they would.'
Biggest frustration? More like greatest honour!
Those whingers were probably folks who haven't yet come to terms with the fact that the state knows best…and that we're lucky they've put their full faith in a committed firm like Chorus.
Fortunately for us, Chorus doesn't have any competitors. And since it's locked into the fibre deal, it can simply brush off those venomous complainers.
Instead they can continue to operate as they see fit, when they see fit, if they see fit.
Thank goodness, because the Lord knows I don't have anything better to do than to take time off work and wait upon Chorus technicians to potentially show up.
In fact, it's not even about getting the internet I've paid for. For me, it's simply about the honour of being in the presence of Chorus…and waiting patiently with an attitude of reverence and gratitude.
I apologise to you, dear reader. I have to cut this short.
My wife just texted me because she's spotted a Chorus van driving down our street!
Butterflies in my stomach — today's going to be a fantastic day.
Best,
Taylor Kee
Editor, Money Morning New Zealand