Last week, the deaths of a remarkably-average couple living in Cliff, New Mexico unearthed a head-scratching mystery.
Jerry and Rita Alter lived in a modest three-bedroom house in a small town. She was a speech pathologist. He was a teacher and enjoyed writing fiction in his spare time.
After they both passed away at the age of 81, their nephew liquidated their estate. That's when local antique-buyers noticed a 'cool midcentury painting' hanging in the bedroom. They bought it and the rest of the estate for $2,000.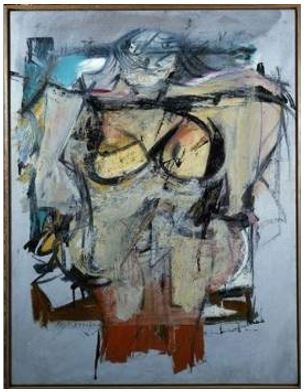 Source: University of Arizona Museum of Art
It wasn't long before a few eagle-eyed patrons noticed the painting in the antique store. They told the owner that he might have something interesting on his hands.
Sure enough. After a bit of research, the antique dealer realised that in his possession, was the original Willem de Kooning painting, Woman-Ochre, valued at over NZ$237 million.
The painting was stolen from an art museum in 1985 and had never resurfaced.
Why had it been hanging in the bedroom of the Alters?
Could it be that they were the thieves who stole the painting over 30 years ago? If so, why would they choose to live average lives instead of the life of luxury?
It's questions like these that have detectives stumped…
What would you do with millions of dollars?
Have you ever daydreamed of winning the lotto?
What would you do with all that money?
Your editor's daydreams of being rich are frustratingly tame.
The dream always starts off by calculating if I should take the lump sum or annuity. Future value of money and all that…
I sit down with my wife and we list all our debts. We meet with a financial advisor to limit our tax liability. Then I get the rest of the family together and we analyse the various debts and upcoming expenses that need covering.
The dream normally ends with me investing the leftovers into gold and a passive income portfolio.
Lame, right?
I asked around our office to hear what my colleagues imagine…
They'd start off by buying several properties. Then a nice big boat like a yacht. Then travel the world for the rest of their days.
A much more exciting fantasy.
And much more in line with the actual lives of the rich and famous.
It's how New Zealand's richest man, Graeme Hart, likes to burn through some of his extra cash.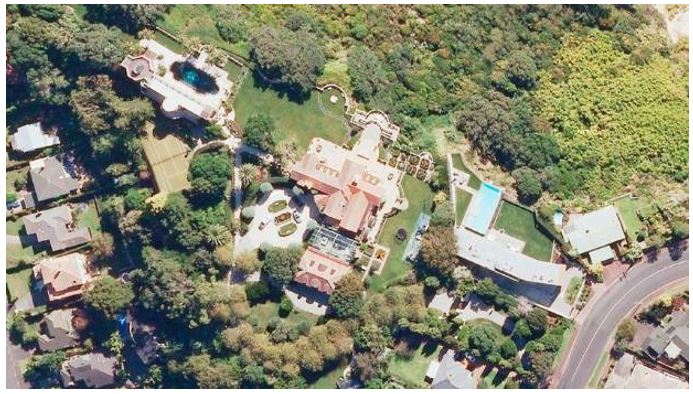 One of Hart's Homes, Source: Stuff.co.nz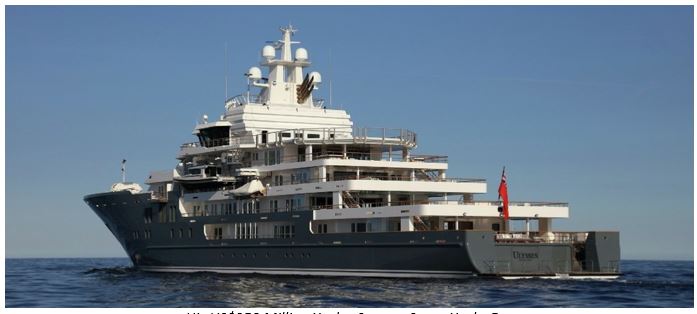 His US$250 Million Yacht, Source: Super Yacht Fan
Of course, we can't all be packaging barons like Hart. And unless fate decides that we should win the lotto, we must play with the hand we've been dealt.
The question is then, how does an average Joe navigate towards his financial dreams? [openx slug=inpost]
Practical solution
For me, that could mean being debt-free.
For you, maybe that means buying a nice boat and sailing around the South Pacific. Or maybe it means getting that bach you've been eyeing down in Hawke's Bay.
No matter the goal, the fact remains — you need to be shrewd with your capital to achieve your goals.
It's the planning aspect, and corresponding discipline, that make it possible.
But sadly, many Kiwis fail to plan. They figure their KiwiSaver will get them through retirement…and fingers-crossed, that will mean getting that boat, bach, etc.
They've noticed KiwiSaver pulling its 3% from their pay. Maybe they've read an email or two from their provider. All good, right?
Unfortunately, it probably won't be.
According to Alister van der Maas, managing director of Russell Investment in New Zealand, most people dream of travel, leisure and ticking off the bucket list. 'The reality is they won't have enough money to do that,' he said.
'If you are saving 3 per cent, 5 per cent, 8 per cent… it's not going to turn the dial. People need to save a lot, a lot more than they think, a lot more than they are. Whatever you're saving, it's probably not enough.'
To avoid disappointment when you turn 65, here are a few tips to get on the right path with your KiwiSaver:
Find out how much you've already invested and where it's parked.
Determine your current fund.
Estimate the returns it can provide by your retirement date.
Double-check for unnoticed fees that you've been paying.
Shop around for cheaper, more effective providers and funds.
Tweak your contributions to match your goals.
Consider shifting some of your savings to the stock market.
If you do these things, you'll be heaps closer to achieving your retirement goals.
But if you don't, you might as well forget about that yacht-retirement you've always dreamed of.
Best,
Taylor Kee
Editor, Money Morning New Zealand