Learn How to Generate Growth and Income
from Opportunities Beyond the Radar
Welcome to our Premium Research Service.
Last financial year, our Inner Circle Portfolio generated $51,939 in dividends.
As of 12 August 2021, our top 3 stocks both closed and under monitoring have returned 262% over 7 months, 140% in 16 months, and 108% in 23 months.
Are you missing something in your investing?
A global strategy can offer you true diversification. While providing diverse income sources and strong potential growth.

Simon Angelo is the creator and strategist of Lifetime Wealth Investor.
He's been investing in the financial markets for 30 years. And has cut his teeth across many asset classes, strategies, and market events.
In Europe, he worked in the hedge-fund industry. Navigating trades through Britain's surprise 2016 Brexit vote. Since then, he's helped a private group of Inner Circle subscribers find opportunities on the global markets. Opportunities beyond the usual radar.
In 2020, his top speculative position returned 262%. A $10,000 investment could have become $26,200 in 7 months. And for those who continued to hold through to December 2020 — beyond the coronavirus panic — 1,741% or $174,100.

Past performance does not guarantee future performance.

Source: London Stock Exchange.

---
⭐⭐⭐⭐⭐ 'I thoroughly enjoy the online portfolio. It has helped me take positions in currencies and markets I otherwise wouldn't have.' — Ben O.
⭐⭐⭐⭐⭐ 'Your service is all-round excellent. The articles are a really good read — clear, interesting, informative, principled.' — Anna C.
⭐⭐⭐⭐⭐ 'I've been a member since the beginning and had many successful investments via your recommendations.' — Bruce E.
⭐⭐⭐⭐⭐ 'When it comes to investing, I can vouch for Simon Angelo / John Ling. They're legends.' — Luke H.
⭐⭐⭐⭐⭐ 'This research has definitely given me the confidence to invest globally.' — Fraser M.
⭐⭐⭐⭐⭐ 'This really connects you to a diversity of available opportunities.' — David M.
---
Now, not all our positions are speculative or achieve these types of returns…
It's true — you do need to take on more risk to generate these sorts of big gains. A robust portfolio can include a few speculative picks along with a mainstay of great income and growth businesses.
And this is where you get the best of both worlds with Lifetime Wealth Investor…
In March 2020, Simon spotted an Australasian property company. The share price discounted the assets (land and buildings) by up to 40%. By August 2021, this company showed a 140% return for subscribers. It's also on track to yield 5% in annual dividends.
He used the same strategy to find a European investment trust. Delivering a return of 27% over a 7-month period, with a dividend yield of 5.6%.
He also recommended a pharmaceutical company. With a key blockbuster drug, delivering 26% over a 7-month period with steady dividends around 4%.
Right now, Simon's recommending a rising technology business with 5G, AI and IoT application. As of 12 August 2021, it's showing returns of 57% over 11 months, with dividends still to come. We think it could go further and explain why in our research.
Do remember: past performance does not guarantee future performance.
But, simply, if you want to discover what could be the best businesses to invest in, Lifetime Wealth Investor can help you build a robust portfolio.
Simon and his team put hours of work in each week. Searching for, analysing, and monitoring opportunities. They travel, search, probe, and ask the hard questions.
They seek to provide the best investment research and strategy available anywhere. The same research they use to build and manage portfolios for Wholesale Investors.
So, this is your invitation to join our Inner Circle. And learn how to build a global stock portfolio that could help you make work optional.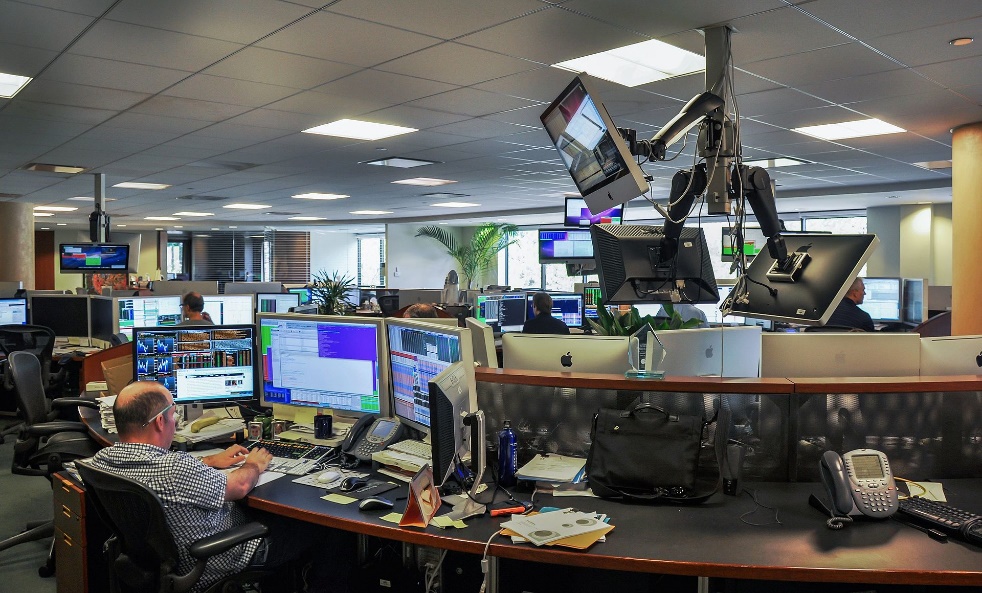 Trading floor at our brokers. Your subscription today includes our guide to building a global portfolio.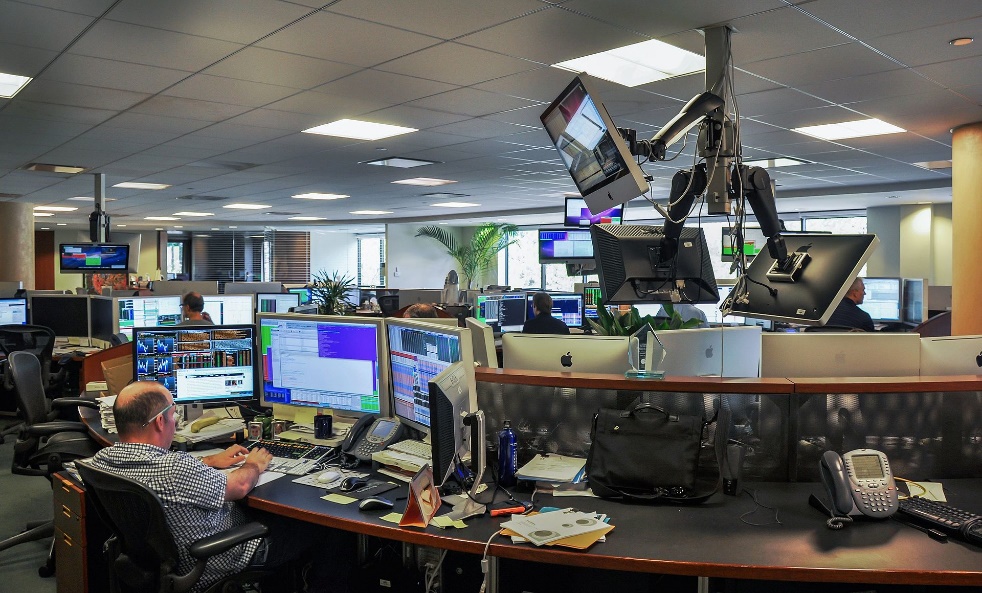 Trading floor at our brokers. Your subscription today includes our guide to building a global portfolio.
Now, if you'd like to take advantage of this opportunity, here's what you'll receive:

How to Get Started with Lifetime Wealth Investor
Our subscriptions provide great value. The strategy could enable investors to pay for their subscription. Many times over.
As soon as you join, you'll receive full access to our recommendations and strategy:
Weekly Strategy Updates — Buy, hold, or sell…and why. We'll help you build your Lifetime Wealth portfolio step by step. Online and delivered fresh to your inbox every Wednesday.
Stock Alerts — Something happening with one of our positions? Opportunity to top-up or time to get out? Dividend just paid? We'll shoot that to your inbox. So you're always in the know on the positions in your portfolio.
Live Portfolio Online — Our recommended portfolio (as of 12 August 2021) is sitting on your encrypted, members-only site. Log in and keep track of that at any time. Compare it against your own account.
How to Buy Global Stocks — Step-by-step instruction in plain English on how to build a portfolio from wherever you're based. Our preferred global brokers reviewed. And the same systems we use to build portfolios for our Wholesale Investors.
Bonus Extras — We'll also give you access to NZX Stock Insider and ASX Stock Insider, where we provide you additional timely analysis on local investing opportunities from time to time.
Customer Service — Got questions? While we can't give any personal financial advice, we're always here to provide support. If you've any questions, John Ling, our Customer Service Lead, is here to help. Email 

[email protected]

or phone +64 9 363 3703 (Mon-Fri 9am-5pm).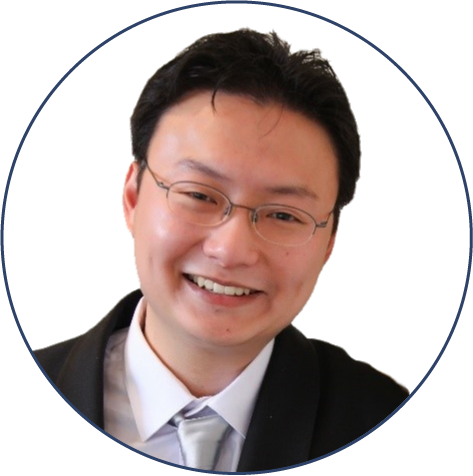 We know you're busy. You want well-researched ideas you can put into play straightaway. High-conviction ideas that could lead to capital growth with good income while you wait.
And as a savvy investor, you want clear recommendations with the reasons behind them explained. You want to know the upside and the downside so you can make your own assessment on whether you should get involved or not.
You'll get confidential, strategic research from our Inner Circle:
Unexplored stock opportunities in high-conviction boom sectors. We're talking about new technology, resources, mining, pharmaceuticals, energy, infrastructure, and high-impact property trends.
High-income producing shares that could provide you income for life. Based on booming sector profits, strong margins, and free cash flow. That alone is better than many mainstream financial goals.
Capital preservation focus. We'll give you deep fundamental analysis and business knowledge. As we seek out sound management, strong profitability, good dividend yield, and value underpinned by solid assets.
Lifetime Wealth Investor combines two opportunities. The steady burn of our income strategy with mega-profit picks from our speculative convictions.
We aim to offer subscribers potentially big gains and reliable dividends. Providing the alerts you need to generate meaningful wealth and lasting passive income. From the most profitable high-conviction businesses on the global markets today.
To get started now, simply select your
currency and subscription below:
Please select below:
Your free trial will start immediately and you may cancel with 24 hours' notice.
You must authorise your subscription with a payment method and select a currency and offer.
You will not be charged until after 7 days.
$74.92/mo
Yearly
pay $899 upfront and save 16%
$89/mo
Monthly
month-to-month flexibility
$70.75/mo
Yearly
pay $849 upfront and save 16%
$84/mo
Monthly
month-to-month flexibility
$49.92/mo
Yearly
pay $599 upfront and save 15%
$59/mo
Monthly
month-to-month flexibility
€41.58/mo
Yearly
pay €499 upfront and save 15%
€49/mo
Monthly
month-to-month flexibility
£38.25/mo
Yearly
pay £459 upfront and save 15%
£45/mo
Monthly
month-to-month flexibility
Important Information:
All advice is general advice and has not taken into account your personal circumstances. Please seek independent financial advice regarding your own situation, or if you're in doubt about the suitability of an investment. Note: Any use of brokers or other third parties is at your own risk.
Training and Events: Any training or coaching provided is for educational purposes only and should not be construed as a recommendation or an offer to buy or sell any security or the suitability of any investment strategy for the Student. The training provided will be via a 'paper account' and any portfolio mentioned is for example purposes only.
Calculating Your Future Returns: The value of any investment and the income derived from it can go down, as well as up. Never invest more than you can afford to lose, and keep in mind the ultimate risk is that you can lose whatever you've invested. While useful for detecting patterns, the past is not a guide to future performance. Some figures contained in this report are forecasts and may not be a reliable indicator of future results. Any potential gains in this letter do not include taxes, brokerage commissions, or associated fees. Investments in foreign companies involve risk and may not be suitable for all investors. Specifically, changes in the rates of exchange between currencies may cause a divergence between your nominal gain and your currency-converted gain, making it possible to lose money once your total return is adjusted for currency.
Customer Service: For any queries on Lifetime Wealth Investor please contact [email protected]. Or phone +64 9 363 3703 (Mon-Fri 9am-5pm).
Wealth Morning is registered on the New Zealand Companies Office and Financial Service Providers Register: FSP596789. NZBN: 9429046548122.
Registered Office: Level 26, HSBC Tower, 188 Quay Street, Auckland, NZ, 1010.