Are you living in fear?
Does it consume you?
Does it impact your decision-making?
Well, you're not alone. Many people feel the same way you do.
But watch out. Fear isn't just a word. Fear is actually an acronym:
FEAR — False Evidence Appearing Real.
FEAR — False Expectations Appearing Real.
FEAR — False Emotions Appearing Real.
Make no mistake about it: fear is a very powerful thing.
At its worst, it can cause your heart to stutter until you can't breathe. It can cause your vision to tunnel until you become myopic. It can cause your fine-motor skills to shut down until you can't even hold a pen to write your own name.
This is the fight-or-flight response — which is what happens when you're faced with a clear and present threat to your safety.
However, even at lower levels of fear, continuous exposure to it can be damaging. Anxiety can chew away at you. Warp your thinking. Until you lose your perspective entirely.
Apparently, this is what happened to Ronald Wayne.
Wait. Hold on.
Ronald…who?
Well, if you are feeling stumped, I'll drop you a hint: Ronald Wayne is connected to Apple Inc [NASDAQ:APPL], the most valuable company in the world, currently valued at $3 trillion.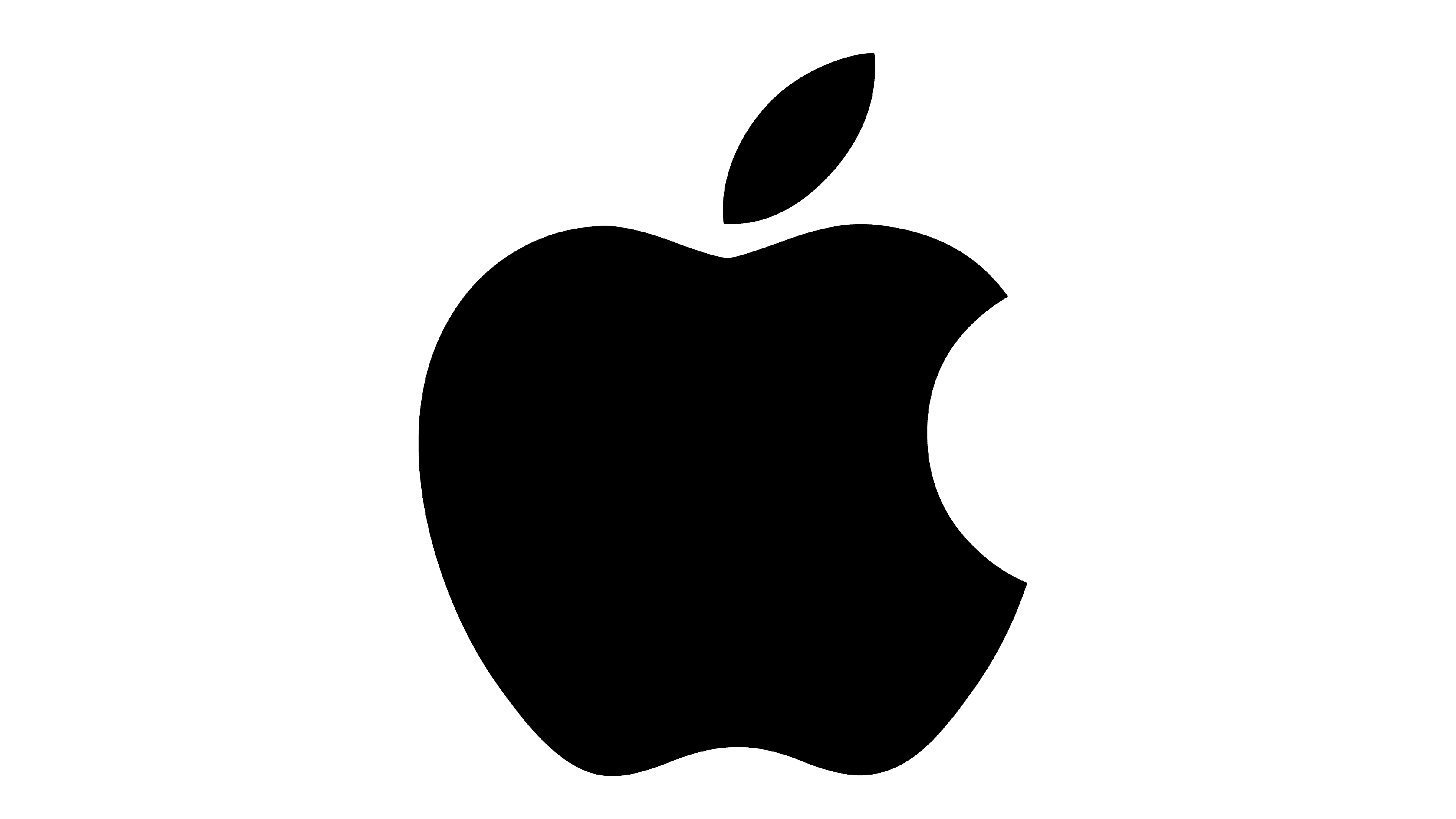 Source: 1000 Logos
Are you still drawing a blank?
Still have no idea who Ronald Wayne is?
Well, I can't say I blame you.
When you think of Apple, you will tend to think of famous names like Steve Jobs and Steve Wozniak. These two Steves are widely recognised as being the founders of this epic company.
But here's the twist: Ronald Wayne was actually the third founder of Apple. And yet most people remain unaware of him. He's virtually unknown.
But…how come?
Well, here's how Ronald Wayne's story unfolded:
In 1971, at the age of 37, Wayne started his first business venture in California. Wayne tried to sell slot machines for casinos. Unfortunately, his product was a pretty generic thing, with no clear competitive advantage. So his business failed. This isn't surprising. After all, 96% of new businesses fail within 10 years. No biggie.
But Wayne took this failure very hard. He decided that he was not cut out to be an entrepreneur. He decided he was better off as an employee, focusing on his skills as engineer.
In 1976, at the age of 41, Wayne found himself working on the documentation systems for video-game company Atari. That's when he met Steve Jobs and Steve Wozniak, who were 25 and 21 at the time.
They were all passionate about the potential for computers to change the world. And soon enough, they decided to start a new company. Oh yes. This was the beginning of Apple Inc, a future titan in the industry.
Source: News Corp Australia
Wayne's role at Apple was to supervise mechanical engineering and documentation. This provided him with a 10% stake in the Company. So far, so good.
However, suddenly, Wayne decided to quit. He sold his shares back to Jobs and Wozniak for $800 — and he also received $1,500 as an additional goodwill payment. In retrospect, this is a staggering move — especially when you consider the long-term consequences.
Right now, in 2023, Apple has a market cap of $3 trillion. What this means is that if Wayne had continued to hold on to his 10% stake, his shares would be worth $300 billion. Good grief.
So, why on earth did Wayne make such a lousy decision? Why did he miss out on this golden opportunity? Well, ultimately, it came down to fear:
You see, at the time, Apple had taken out a $15,000 loan to buy supplies to fulfil their first order. Their first customer? The Byte Shop, a local computer store in California.
But Wayne was nervous. He was concerned that if the deal fell through, he could be liable for the debt. In the worst-case scenario, his house could be on the chopping block.
You have to remember: in those days, Steve Jobs and Steve Wozniak were young and broke. Only Wayne was mature enough to have any tangible assets to his name. So, in theory, this meant that Wayne *might* be required to bail out Apple if things went sour.
Wayne couldn't bear the thought of that — so he sold out and exited the Company at the first possible chance. Incredibly enough, he had only been at Apple for less than a month.
Ronald Wayne has publicly stated that he has no regrets over his fateful decision. He had traded away his shares for peace of mind, and he would have it no other way. He says: 'I was 40 and these kids were in their 20s. They were whirlwinds — it was like having a tiger by the tail. If I had stayed with Apple, I probably would have wound up the richest man in the cemetery.'
Yeah, okay. Maybe Wayne's reasoning is justified. Maybe it's not. But, still, what a golden opportunity that was missed!
Of course, there's no hiding it. Fear is always present. Like ice-cold water continuously dripping on your head, it cowers you into submission. But you shouldn't forget what it actually stands for:
FEAR — False Evidence Appearing Real.
FEAR — False Expectations Appearing Real.
FEAR — False Emotions Appearing Real.
Overcoming fear is no easy thing. But as investor, here's what you need to rationally think about, for your long-term success:
Are you misreading the current cycle of history?
Are you forgetting that optimism will eventually win out over pessimism?
Are you ignoring the incredible assets being sold now at a sharp discount?
Don't forget what Warren Buffett has to say on this matter:
'The stock market is a device to transfer money from the impatient to the patient.'
It's time to have your say
I hope that you've enjoyed reading our articles as much as we've enjoyed writing them.
Your prosperity is our focus — which is why we are always working hard to uncover new opportunities beyond the radar for you.
By the way, I have a small favour to ask:
Would you like to write a review of our work here at Wealth Morning?
Do you want to let us know if our stories have inspired you in a positive way?
Do you want to let us know if our stories have helped you become a more successful investor?
We truly value your feedback.
It encourages us. It helps us to do better. It helps us to reach further.
So, if you'd like to leave us a review, it's quick and easy. It will only take two minutes of your time:
❤️ Please click here to review us now on Trustpilot.
Thank you so much in advance for your kindness and generosity.
Your readership keeps us going!
Regards,
John Ling
Analyst, Wealth Morning
(This article is commentary and the author's personal opinion only. It is general in nature and should not be construed as any financial or investment advice. To obtain guidance for your specific situation, please consult a licensed Financial Advice Provider.)