He's flamboyant, uncompromising, and impossible to ignore.
Say what you want about Elon Musk, but the man simply doesn't do anything halfway. His approach is brute force. Damn the torpedoes. Full speed ahead.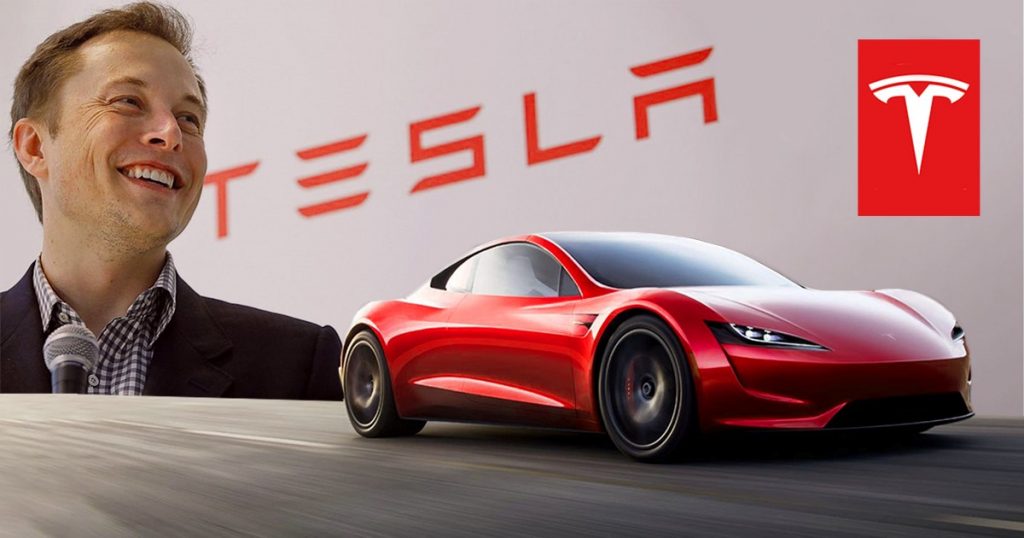 Source: The Infotech Report
Right now, Tesla [NASDAQ:TSLA] is currently the largest automaker in the world by stock market capitalisation, valued at US$555 billion. That puts it way ahead of global rivals like Toyota [TSE:7203], Audi [XTRA:NSU], and Daimler [XTRA:DAIM].
Tesla's success is due, in large part, to Musk's extravagant showmanship. No one sells electric dreams quite like he does — even if the reality has to play catch-up with the rhetoric.
Danger zone
Tesla's stock has risen over 400% in 2020, undimmed by the Covid pandemic, boosted by feverish investor interest.
On paper, the company's Price to Earnings now sit at an astronomical level. It's overvalued and overbought. Pushing the limits of human sanity itself.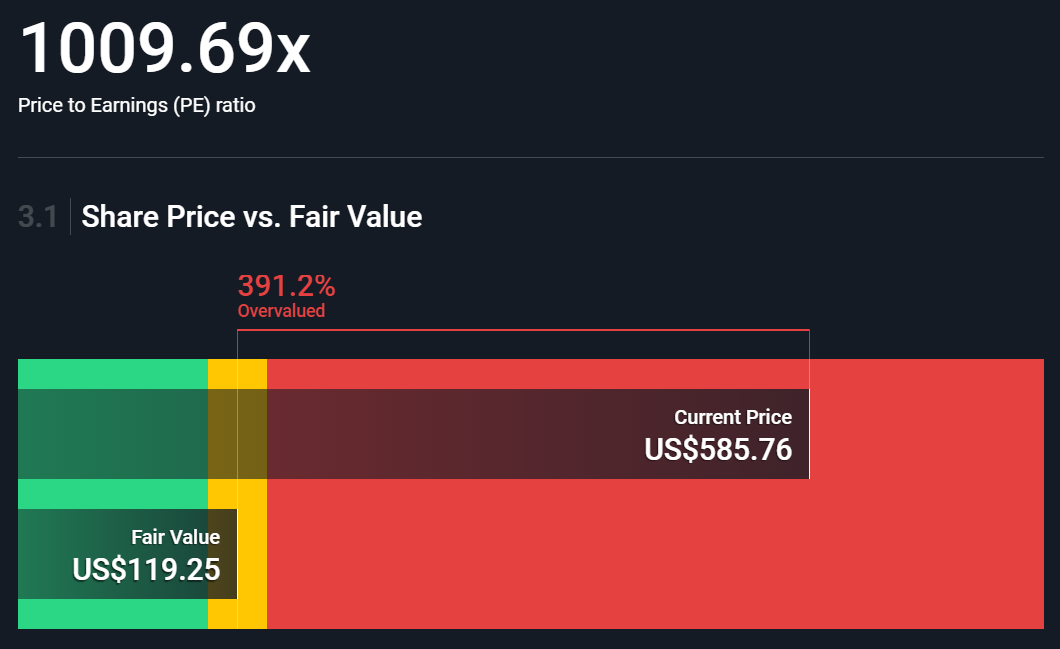 Source: Simply Wall St
Tesla is clearly not a company that you're buying at fair value — nor will you get fair value any time soon.
This hype machine, quite literally, operates on overdrive. Musk has promised us everything from a miraculous million-mile battery to a cheap US$25,000 electric car. His charisma is so magnetic that the media is willing to give him a free pass.
But look past the glitz and glamour. You will see that Tesla's most immediate problem could be its inability to scale up and deliver on the most basic fundamentals.
Consider this:
In 2019, Toyota sold just under 11 million cars.
In that same time frame, Tesla sold just under 300,000 cars.
This industrial discrepancy is astounding — especially when you consider that Tesla has twice the market valuation of Toyota.
Musk is an insurgent entrepreneur with a reputation for playing it fast and loose with facts. But in a rare moment of sobriety, even he had to acknowledge the limits of his own hype:
'The extreme difficulty of scaling production of new technology is not well understood. It's 1,000 percent to 10,000 percent harder than making a few prototypes. The machine that makes the machine is vastly harder than the machine itself.'
Entering the S&P 500 Index
Tesla is still very much a work in progress with dicey fundamentals. Despite that, mainstream acceptance of the company is all but inevitable.
On December 21, Tesla will finally be added to the S&P 500 Index. This is big news and a vindication for Musk himself. It comes after Tesla was previously passed over for inclusion in the index back in September.
So, on a practical level, what does this transition mean for you?
Well, if you are already investing in a generic index fund — like those run by Vanguard, BlackRock or Fidelity — you will automatically get a slice of Tesla.
It's not hard to imagine what the immediate impact of this will be. Tesla's towering valuation will swell even more, as passive funds surge into its coffers. It's an enormous sugar hit that can't be ignored.
Only time will tell whether Elon Musk will be able to use that extra wealth to finally deliver on his promises. The world awaits with bated breath.
Regards,
John Ling
Analyst, Wealth Morning
PS: Are you looking for another global automaker with electric-vehicle potential? We have uncovered a very good one that offers more value and a better margin of safety than Tesla. Have a look at our Lifetime Wealth Investor Premium Research right now. This company is already starting to take off, and you really don't want to miss the ride.