I'm constantly on the lookout for the best investment opportunities. Opportunities that take advantage of emerging trends in our world. And opportunities that will be profitable based on their ability to deliver enduring value.
Most of these opportunities are in the form of relatively large, publicly traded companies. Sometimes the opportunities are geopolitical. Right now, despite our soft dollar, I see opportunity in the UK.
Brexit generates fear of the unknown. Stable but soft hand Theresa May has stepped down. Boris Johnson is charismatic, but could he lead to more instability? What about the other contenders?
Perhaps it's time to look at some large, profitable UK businesses whose stock prices have been beaten down.
Warren Buffett was asked about the UK earlier this month. 'I have a feeling it was a mistake,' he said, referring to Brexit. But went on to add, 'It doesn't destroy my appetite in the least for making a very large acquisition in the UK.'
Our own markets here in Australasia and indeed the US market have become very heady.
Not only do I find myself looking beyond them but also at other 'off market' opportunities.
I recently came across André Sidler and co-founder Avril Hanna through my network. We caught up for coffee to discuss an extraordinary opportunity.
André is a long experienced commercial airline pilot with a company pursuing cruise-based aged care. His process reveals much on how visionary entrepreneurs find promising projects.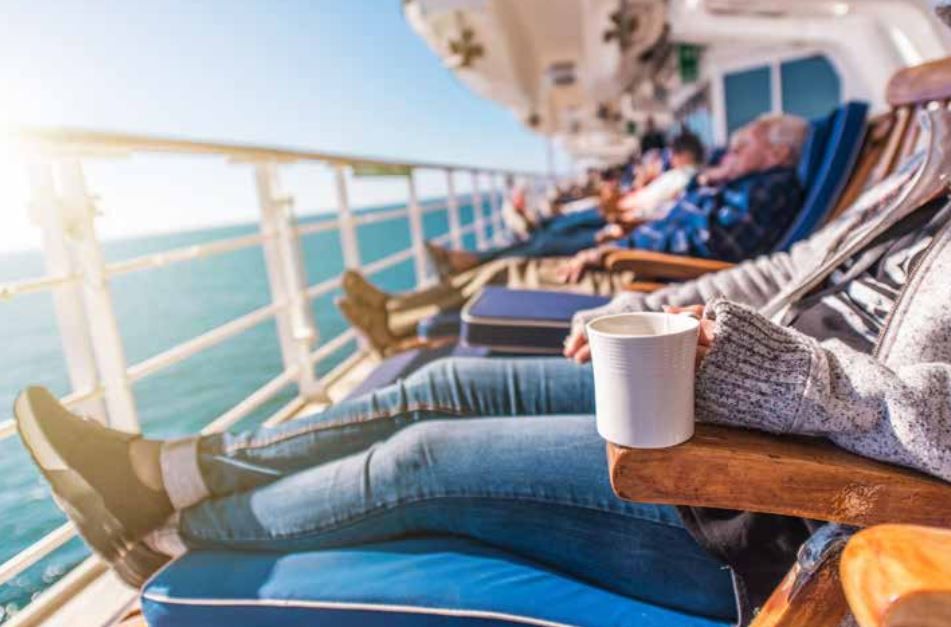 Cruise-based aged care
André spent years researching the premium aged-care industry. He found critical shortages and waiting lists at facilities in Australia.
With Baby Boomers retiring en masse, maximising life in one's final years is set to become huge business.
Market research commissioned by André's company, Elysium Cruise-Based Aged Care, found the 85+ age group has the highest growth rate within the Australasian population. It's expected to triple from 507,411 today to 1,565,829 by 2050.
One in five people in this age group are already in aged care. Refundable Accommodation Deposits — which secure units in the sector — reached $21.9 billion in 2016.
Alongside these demographics, demand in the cruise-ship industry is growing, showing a 10% annual growth rate in Australasia, China, and Germany.
André's stake in the ground in this market begins with a 400+ luxury-room fitted-out cruise ship. It's to be registered in the Bahamas and plans on cruising the ports around New Zealand, Australia, and the Pacific Islands. [openx slug=inpost]
On board
Elysium's aged-care cruising solution offers a premium option for wealthier seniors. Residents enjoy not only calming 'blue-space' sea views but also dedicated carers, nurses, and a state-of-the-art medical centre on board. A weather-based itinerary minimises exposure to rough seas. Family is catered for with extensive time in port and planned family visiting facilities.
Acquiring a cabin requires a Refundable Accommodation Deposit of around US$1.25m.
The ship will be registered in the Bahamas, and this may provide the potential for some residents to structure their affairs to be resident in that jurisdiction, whilst their permanent place of abode is the Elysium cruise ship.
Progress of the venture is now closing on a potential ship, with fit-out and registration options progressing.
Market assessment
No doubt, two strong demand drivers are at play: a shortage of premium aged-based care and increased appetite for cruising at sea. Anecdotally, you hear of more and more seniors taking lengthy cruises, where they not only enjoy a holiday but access to good medical care.
In the winter of one's life, cruising into the sunset strikes me as a fine way to pass through that season.
However, there are several risk factors. Aged care is a regulated industry with increasing government protections and a complaints system. Elysium, being registered offshore, would need to navigate this and provide a robust solution to residents and their families.
Filling hundreds of rooms will require a sustained marketing effort, not the least collecting Refundable Accommodation Deposits of hundreds of millions of dollars.
While the business proposes a superb aged-care solution, it does not match my investment appetite. I prefer to invest in businesses spread over large numbers of customers where the risk of reliance on any smaller group of customers, or any single location, is diversified.
For example, McDonald's [NYSE:MCD] enjoys reasonable margins from millions of customers, as do electrical utilities, infrastructure, and software businesses.
However, by concentrating, it is also possible to enjoy a larger return. And for those already following trends in the retirement industry, this will likely be of interest. It also sidesteps existing options with a unique solution.
The enterprise is currently at the stage of seeking expressions of interest from potential investors and residents. André Sidler of Elysium Cruise-Based Age Care can be reached on [email protected].
Note: neither Simon Angelo nor Money Morning New Zealand makes any recommendation on this opportunity.
Regards,
Simon Angelo
Analyst, Money Morning New Zealand